Remote QTH of Jukka OH2BUA
Iitti in Southern Finland, grid square KP30BX.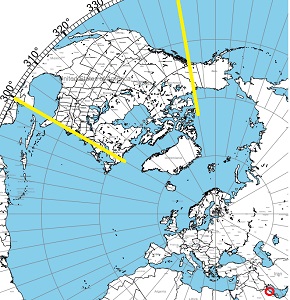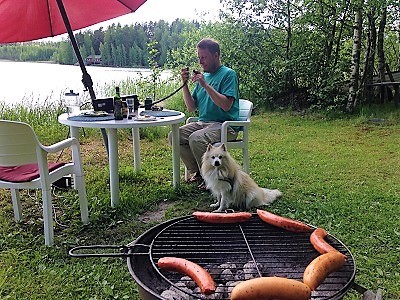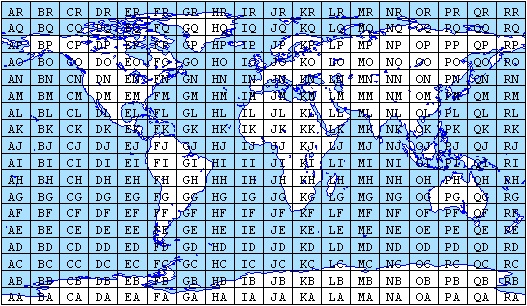 Current system state is: Monitoring. 
Tromso K-index is 4. Kyoto DST-index is -16. SFI is 74. A-index is 5.
Hamshack temperature: -0.9°C 30.3°F. Rig cabinet internal: 14.6°C 58.2°F. RasPi cpu: 37.6°C 99.6°F.
OH2BUA ranking in Pskreporter.info is: 10 / 33989

---
Rigs: Icom IC-746PRO transceiver, SDRplay RSPduo, 2x Airspy HF+ Discovery, Spyverter R2.

Antennas: New Carolina Windom 6-160m, 40m delta loop, 50m traveling-wave delta loop, MW Double-KAZ 325°, 5-el BC-FM-Yagi, 6m big wheel, VHF collinear array, misc wires.

Other gear: Intel i7 NUC, Raspberry Pi 4, FTDI and Radioarena digital interfaces, SV1AFN filters, 30A linear power supply, NETIO4 4-channel remote power controller, Huawei LTE router.

All remote operable.

Below you can see loggings of my automatic propagation-triggered MW wideband recording system.
---

========================================================================================
Weak file deleted. 
Recording stopped at 28.1.2020 23:03:03 UTC.
MW 980-1700kHz IQ-recording started at 28.1.2020 22:21:03 UTC - North American trigger.
START:20200128_222015  -7 -0.1  813 ~ Z37CEF AB3CV FM19
======================================================================================== 
Weak file deleted. 
Recording stopped at 28.1.2020 22:03:04 UTC.
MW 980-1700kHz IQ-recording started at 28.1.2020 22:00:03 UTC - North American trigger.
START:20200128_215945  -7 -0.1 1063 ~ Z37CEF AB3CV FM19         ^
======================================================================================== 
SAVED:HDSDR_20200128_061904Z_1140kHz_RF.wav
Recording stopped at 28.1.2020 07:03:02 UTC.
LOUD: 20200128_062245   2  0.9 2402 ~ CQ N1UK FM05
LOUD: 20200128_061815   0  0.8 1950 ~ IW3GRG KK4OWZ FM17
MW 980-1700kHz IQ-recording started at 28.1.2020 06:19:03 UTC - North American trigger.
START:20200128_061845  -1  0.8 1951 ~ IW3GRG KK4OWZ FM17        ^
======================================================================================== 
SAVED:HDSDR_20200128_050703Z_1140kHz_RF.wav
Recording stopped at 28.1.2020 06:03:02 UTC.
LOUD: 20200128_052545   2  0.9  266 ~ EI4KF NQ3A EN90        
MW 980-1700kHz IQ-recording started at 28.1.2020 05:07:02 UTC - North American trigger.
START:20200128_050630  -7  0.0 1755 ~ AL7TC N3NGE FN20          ^
======================================================================================== 
Weak file deleted. 
Recording stopped at 27.1.2020 03:03:06 UTC.
MW 980-1700kHz IQ-recording started at 27.1.2020 02:57:03 UTC - North American trigger.
START:20200127_025645  -5  0.1 1726 ~ HI3CMM NF3R FN20
======================================================================================== 
Weak file deleted. 
Recording stopped at 27.1.2020 02:03:06 UTC.
MW 980-1700kHz IQ-recording started at 27.1.2020 01:08:03 UTC - North American trigger.
START:20200127_010730  -3  2.0  924 ~ CQ DX WT3Q FN20
======================================================================================== 
Weak file deleted. 
Recording stopped at 27.1.2020 01:03:05 UTC.
MW 980-1700kHz IQ-recording started at 27.1.2020 00:27:03 UTC - North American trigger.
START:20200127_002645  -7 -0.0 1828 ~ RT6T KC2STA FN22
======================================================================================== 
Weak file deleted. 
Recording stopped at 27.1.2020 00:03:06 UTC.
MW 980-1700kHz IQ-recording started at 26.1.2020 23:09:04 UTC - North American trigger.
START:20200126_230830  -5  0.2 1573 ~ CQ DX NS3L FN20           ^
======================================================================================== 
Weak file deleted. 
Recording stopped at 26.1.2020 02:03:07 UTC.
MW 980-1700kHz IQ-recording started at 26.1.2020 01:07:05 UTC - North American trigger.
START:20200126_010645  -2  0.1 2093 ~ A65DR K4JJQ FM18          ^
======================================================================================== 
Weak file deleted. 
Recording stopped at 25.1.2020 04:03:18 UTC.
MW 980-1700kHz IQ-recording started at 25.1.2020 03:09:03 UTC - North American trigger.
START:20200125_030800  -7  0.1 1510 ~ 4L1FL W3KX FM19
======================================================================================== 
Weak file deleted. 
Recording stopped at 24.1.2020 04:03:04 UTC.
MW 980-1700kHz IQ-recording started at 24.1.2020 03:13:03 UTC - North American trigger.
START:20200124_031245  -9 -0.2  670 ~ RA4RT K3TEF FM19          ^
======================================================================================== 
Weak file deleted. 
Recording stopped at 24.1.2020 01:03:03 UTC.
MW 980-1700kHz IQ-recording started at 24.1.2020 00:07:03 UTC - North American trigger.
START:20200124_000645  -7  0.2  830 ~ CQ N3MK FM27              ^
======================================================================================== 
Weak file deleted. 
Recording stopped at 24.1.2020 00:03:05 UTC.
MW 980-1700kHz IQ-recording started at 23.1.2020 23:32:03 UTC - North American trigger.
START:20200123_233145  -8  0.1 2462 ~ CQ N3MK FM27
======================================================================================== 
Weak file deleted. 
Recording stopped at 23.1.2020 08:03:04 UTC.
MW 980-1700kHz IQ-recording started at 23.1.2020 07:12:03 UTC - North American trigger.
START:20200123_071115  -6  0.2 2528 ~ CQ N3MK FM27
======================================================================================== 
Weak file deleted. 
Recording stopped at 23.1.2020 07:03:05 UTC.
MW 980-1700kHz IQ-recording started at 23.1.2020 06:04:04 UTC - North American trigger.
START:20200123_060315  -8  0.2 2627 ~ CQ N3MK FM27
======================================================================================== 
Weak file deleted. 
Recording stopped at 23.1.2020 06:03:04 UTC.
MW 980-1700kHz IQ-recording started at 23.1.2020 05:13:04 UTC - North American trigger.
START:20200123_051215  -9  0.0 1955 ~ CQ N3MK FM27
======================================================================================== 
Weak file deleted. 
Recording stopped at 23.1.2020 05:03:04 UTC.
MW 980-1700kHz IQ-recording started at 23.1.2020 04:09:03 UTC - North American trigger.
START:20200123_040800  -4  0.1 2192 ~ CQ N3MK FM27
======================================================================================== 
Weak file deleted. 
Recording stopped at 22.1.2020 23:03:04 UTC.
MW 980-1700kHz IQ-recording started at 22.1.2020 22:30:04 UTC - North American trigger.
START:20200122_222915  -9 -0.0  805 ~ TT8SN AB3CV FM19
======================================================================================== 
Weak file deleted. 
Recording stopped at 22.1.2020 06:03:04 UTC.
MW 980-1700kHz IQ-recording started at 22.1.2020 05:49:04 UTC - North American trigger.
START:20200122_054830  -9  0.6  810 ~ ER3KS K1PTF FN22          ^
======================================================================================== 
Weak file deleted. 
Recording stopped at 22.1.2020 05:03:04 UTC.
MW 980-1700kHz IQ-recording started at 22.1.2020 04:12:03 UTC - North American trigger.
START:20200122_041100  -8 -0.1 1797 ~ LZ4TL N2NT FN20
======================================================================================== 
Weak file deleted. 
Recording stopped at 22.1.2020 03:03:04 UTC.
MW 980-1700kHz IQ-recording started at 22.1.2020 02:13:03 UTC - North American trigger.
START:20200122_021200  -6 -0.0  377 ~ CQ DX AA1K FM29
======================================================================================== 
Weak file deleted. 
Recording stopped at 22.1.2020 02:03:04 UTC.
MW 980-1700kHz IQ-recording started at 22.1.2020 01:57:03 UTC - North American trigger.
START:20200122_015615  -8  0.2 2680 ~ CQ N3MK FM27
======================================================================================== 
Weak file deleted. 
Recording stopped at 22.1.2020 01:03:03 UTC.
MW 980-1700kHz IQ-recording started at 22.1.2020 00:19:03 UTC - North American trigger.
START:20200122_001845  -8  0.1 1454 ~ CQ N3MK FM27
======================================================================================== 
Weak file deleted. 
Recording stopped at 21.1.2020 08:03:05 UTC.
MW 980-1700kHz IQ-recording started at 21.1.2020 07:13:03 UTC - North American trigger.
START:20200121_071245  -6  0.0  926 ~ CQ N3MK FM27              ^
======================================================================================== 
Weak file deleted. 
Recording stopped at 21.1.2020 07:03:04 UTC.
MW 980-1700kHz IQ-recording started at 21.1.2020 06:08:03 UTC - North American trigger.
START:20200121_060715  -9  0.1  781 ~ CQ N3MK FM27
======================================================================================== 
Weak file deleted. 
Recording stopped at 21.1.2020 05:03:04 UTC.
MW 980-1700kHz IQ-recording started at 21.1.2020 04:32:04 UTC - North American trigger.
START:20200121_043115  -9  0.1 1871 ~ SM6NOC W3JX FM19
======================================================================================== 
Weak file deleted. 
Recording stopped at 21.1.2020 04:03:04 UTC.
MW 980-1700kHz IQ-recording started at 21.1.2020 03:18:03 UTC - North American trigger.
START:20200121_031715  -5 -0.1 1093 ~ J79WTA NN3Q FN10
======================================================================================== 
Weak file deleted. 
Recording stopped at 21.1.2020 03:03:04 UTC.
MW 980-1700kHz IQ-recording started at 21.1.2020 02:08:03 UTC - North American trigger.
START:20200121_020715  -6  0.1 1924 ~ CQ N3MK FM27
======================================================================================== 
SAVED:HDSDR_20200121_010704Z_1140kHz_RF.wav
Recording stopped at 21.1.2020 02:03:04 UTC.
LOUD: 20200121_014715   2  0.1  837 ~ V31YN AA1K FM29
LOUD: 20200121_013600   1  0.3 2565 ~ CQ DX K4PI EM73
LOUD: 20200121_012045   3  0.4 2496 ~ CQ DX K4PI EM73        
LOUD: 20200121_011615   0  0.1 2496 ~ CQ DX K4PI EM73
MW 980-1700kHz IQ-recording started at 21.1.2020 01:07:03 UTC - North American trigger.
START:20200121_010645  -8 -0.0 2645 ~ CQ N3MK FM27              ^
======================================================================================== 
Weak file deleted. 
Recording stopped at 21.1.2020 01:03:04 UTC.
MW 980-1700kHz IQ-recording started at 21.1.2020 00:06:03 UTC - North American trigger.
START:20200121_000530  -6 -0.1  596 ~ A45XR KC2STA FN22
======================================================================================== 
Weak file deleted. 
Recording stopped at 21.1.2020 00:03:04 UTC.
MW 980-1700kHz IQ-recording started at 20.1.2020 23:07:03 UTC - North American trigger.
START:20200120_230645  -9  1.3 1554 ~ CQ DX WT3Q FN20
======================================================================================== 
Weak file deleted. 
Recording stopped at 4.1.2020 08:03:06 UTC.
MW 980-1700kHz IQ-recording started at 4.1.2020 07:24:04 UTC - North American trigger.
START:20200104_072345  -9  0.1 2106 ~ CQ N3MK FM27
======================================================================================== 
Weak file deleted. 
Recording stopped at 4.1.2020 07:03:05 UTC.
MW 980-1700kHz IQ-recording started at 4.1.2020 06:05:05 UTC - North American trigger.
START:20200104_060430  -9 -0.1 1759 ~ CQ W2SKI FM17           ^
======================================================================================== 
Weak file deleted. 
Recording stopped at 4.1.2020 06:03:06 UTC.
MW 980-1700kHz IQ-recording started at 4.1.2020 05:13:05 UTC - North American trigger.
START:20200104_051245  -8 -1.1 1269 ~ CQ DX KD2IQN FN21
======================================================================================== 
Weak file deleted. 
Recording stopped at 4.1.2020 05:03:07 UTC.
MW 980-1700kHz IQ-recording started at 4.1.2020 04:04:06 UTC - North American trigger.
START:20200104_040345  -7  0.0 2148 ~ CQ N3MK FM27            ^
======================================================================================== 
SAVED:HDSDR_20200104_030406Z_1140kHz_RF.wav
Recording stopped at 4.1.2020 04:03:06 UTC.
LOUD: 20200104_031215   0  0.1 1701 ~ CX6VM N4PY FM16
LOUD: 20200104_030815   0  0.0  913 ~ E76C K4JJW FM15
MW 980-1700kHz IQ-recording started at 4.1.2020 03:04:05 UTC - North American trigger.
START:20200104_030345  -4  0.0 2658 ~ E76C N3MK FM27          ^
======================================================================================== 
Weak file deleted. 
Recording stopped at 4.1.2020 03:03:06 UTC.
MW 980-1700kHz IQ-recording started at 4.1.2020 02:04:05 UTC - North American trigger.
START:20200104_020330  -4  0.0  663 ~ CQ N3MK FM27            ^
======================================================================================== 
SAVED:HDSDR_20200104_010706Z_1140kHz_RF.wav
Recording stopped at 4.1.2020 02:03:05 UTC.
LOUD: 20200104_011830   0  0.2 2439 ~ R8CA N4PY FM16         
MW 980-1700kHz IQ-recording started at 4.1.2020 01:07:05 UTC - North American trigger.
START:20200104_010645  -7  0.2 2394 ~ CQ N3MK FM27            ^
======================================================================================== 
Weak file deleted. 
Recording stopped at 4.1.2020 01:03:06 UTC.
MW 980-1700kHz IQ-recording started at 4.1.2020 00:12:05 UTC - North American trigger.
START:20200104_001130  -5 -0.1  852 ~ CQ DX WT3Q FN20
======================================================================================== 
Weak file deleted. 
Recording stopped at 4.1.2020 00:03:05 UTC.
MW 980-1700kHz IQ-recording started at 3.1.2020 23:08:05 UTC - North American trigger.
START:20200103_230730  -9  0.1  969 ~ CQ N3MK FM27
======================================================================================== 
Weak file deleted. 
Recording stopped at 3.1.2020 23:03:05 UTC.
MW 980-1700kHz IQ-recording started at 3.1.2020 22:28:05 UTC - North American trigger.
START:20200103_222730  -8  0.0 1195 ~ CQ DX WT3Q FN20         ^
======================================================================================== 
Weak file deleted. 
Recording stopped at 3.1.2020 22:03:06 UTC.
MW 980-1700kHz IQ-recording started at 3.1.2020 21:50:05 UTC - North American trigger.
START:20200103_214930  -9 -0.0 1588 ~ A45XR W3RJW FN20
======================================================================================== 
Weak file deleted. 
Recording stopped at 3.1.2020 08:03:13 UTC.
MW 980-1700kHz IQ-recording started at 3.1.2020 07:04:08 UTC - North American trigger.
START:20200103_070315  -5  0.1  788 ~ CQ DX NB3R FN11
======================================================================================== 
Weak file deleted. 
Recording stopped at 3.1.2020 07:03:13 UTC.
MW 980-1700kHz IQ-recording started at 3.1.2020 06:18:09 UTC - North American trigger.
START:20200103_061745  -4 -0.0 1632 ~ CQ N3MK FM27
======================================================================================== 
Weak file deleted. 
Recording stopped at 3.1.2020 06:03:12 UTC.
MW 980-1700kHz IQ-recording started at 3.1.2020 05:14:09 UTC - North American trigger.
START:20200103_051300  -3  0.2 2699 ~ CQ N3MK FM27
======================================================================================== 
SAVED:HDSDR_20200103_040428Z_1140kHz_RF.wav
Recording stopped at 3.1.2020 05:03:12 UTC.
LOUD: 20200103_042815   0 -0.2  322 ~ P49X K0KX EN35
MW 980-1700kHz IQ-recording started at 3.1.2020 04:04:27 UTC - North American trigger.
START:20200103_040400  -9 -0.7  910 ~ HC2AO K2FJ FN21
======================================================================================== 
SAVED:HDSDR_20200103_030511Z_1140kHz_RF.wav
Recording stopped at 3.1.2020 04:03:30 UTC.
LOUD: 20200103_033445   0  0.0  514 ~ CQ DX WB3D FM07        
LOUD: 20200103_032415   0  0.1  600 ~ CQ DX WB3D FM07
LOUD: 20200103_030945   0  0.1  642 ~ RA3QK NR1DX EL87
LOUD: 20200103_030415   2  0.3 1836 ~ MM0EAX KC9FFV EM12
MW 980-1700kHz IQ-recording started at 3.1.2020 03:05:09 UTC - North American trigger.
START:20200103_030445  -7  0.2 1664 ~ CQ NF3R FN20
======================================================================================== 
SAVED:HDSDR_20200103_010910Z_1140kHz_RF.wav
Recording stopped at 3.1.2020 03:03:13 UTC.
LOUD: 20200103_024915   2  0.1 2257 ~ RV9CX N3NGE FN20
LOUD: 20200103_023945   2 -0.1 1286 ~ YO9HP N3NT FM19
LOUD: 20200103_023315   1  0.1  818 ~ R8CA K3CX FN20
LOUD: 20200103_022845   3 -0.2  439 ~ ES6RQ N4PQX EM95       
LOUD: 20200103_022245   3  0.1 2152 ~ RV9CX K3CX FN20
LOUD: 20200103_020845   0  0.0  448 ~ RA3QTT K0KX EN35       
LOUD: 20200103_020215   1  0.1 2451 ~ CQ DX K9CT EN50
LOUD: 20200103_014715   1  0.3 2451 ~ R8CA K9CT EN50
LOUD: 20200103_014230   1  0.1 2218 ~ CQ DX W4GO FM18
LOUD: 20200103_012200   0 -1.0  649 ~ A45XR NB3R FN11
MW 980-1700kHz IQ-recording started at 3.1.2020 01:09:09 UTC - North American trigger.
START:20200103_010845  -7  0.1 2076 ~ HI3Y N3NGE FN20         ^
======================================================================================== 
SAVED:HDSDR_20200102_230811Z_1140kHz_RF.wav
Recording stopped at 3.1.2020 01:03:13 UTC.
LOUD: 20200102_235600   1 -0.1 1098 ~ CQ DX WT3Q FN20
LOUD: 20200102_233215   3  0.1 2001 ~ E76C NC3Z FM15
LOUD: 20200102_231715   5  0.1 2001 ~ E76C NC3Z FM15
MW 980-1700kHz IQ-recording started at 2.1.2020 23:08:09 UTC - North American trigger.
START:20200102_230745  -6 -0.0 2289 ~ YU4DX N3NT FM19         ^
======================================================================================== 
Weak file deleted. 
Recording stopped at 2.1.2020 23:03:13 UTC.
MW 980-1700kHz IQ-recording started at 2.1.2020 22:19:08 UTC - North American trigger.
START:20200102_221845  -8  0.1 2526 ~ CQ N3MK FM27            ^
======================================================================================== 
SAVED:HDSDR_20200102_190915Z_1140kHz_RF.wav
Recording stopped at 2.1.2020 21:03:12 UTC.
LOUD: 20200102_195915   0  2.9 1540 ~ CQ JA8KSF QN03
LOUD: 20200102_194200   5  3.2 1189 ~ F5BZB JA0MVW PM97
LOUD: 20200102_192815   0  3.5  501 ~ CQ DX JL1RUC PM95
LOUD: 20200102_191230   1  2.7 1541 ~ DK1BN JA8KSF QN03      
LOUD: 20200102_190815   3  2.6 1541 ~ YL2JR JA8KSF QN03
MW 780-1500kHz IQ-recording started at 2.1.2020 19:09:14 UTC - Japanese trigger.
START:20200102_190845   2  2.6 1541 ~ YL2JR JA8KSF QN03       ^
======================================================================================== 
SAVED:HDSDR_20200102_185316Z_1140kHz_RF.wav
Recording stopped at 2.1.2020 19:03:13 UTC.
LOUD: 20200102_185200   1  1.9 1434 ~ DK1BN JA0CRI PM96
MW 780-1500kHz IQ-recording started at 2.1.2020 18:53:14 UTC - Japanese trigger.
START:20200102_185230   0  1.9 1434 ~ DK1BN JA0CRI PM96       ^
======================================================================================== 
Weak file deleted. 
Recording stopped at 2.1.2020 09:03:10 UTC.
MW 980-1700kHz IQ-recording started at 2.1.2020 08:16:04 UTC - North American trigger.
START:20200102_081530  -9  0.2 2365 ~ LA3WAA N3MK FM27
======================================================================================== 
Weak file deleted. 
Recording stopped at 2.1.2020 08:03:05 UTC.
MW 980-1700kHz IQ-recording started at 2.1.2020 07:19:04 UTC - North American trigger.
START:20200102_071830  -7  0.1 2324 ~ CQ N3MK FM27
======================================================================================== 
SAVED:SDRuno_20200101_204715Z_90000kHz.wav
Recording stopped at 2.1.2020 07:03:05 UTC.
LOUD: 20200102_065130   0 -0.0 2507 ~ SM3LBN K9OM EL98       
MW 980-1700kHz IQ-recording started at 2.1.2020 06:09:04 UTC - North American trigger.
START:20200102_060800  -8 -0.5  650 ~ PA0O K2FJ FN21
======================================================================================== 
Weak file deleted. 
Recording stopped at 2.1.2020 06:03:04 UTC.
MW 980-1700kHz IQ-recording started at 2.1.2020 05:17:04 UTC - North American trigger.
START:20200102_051630  -5  0.0 2563 ~ ES6DO W2SKI FM17        ^
======================================================================================== 
SAVED:SDRuno_20200101_204715Z_90000kHz.wav
Recording stopped at 2.1.2020 05:03:05 UTC.
LOUD: 20200102_040145   2 -0.3  677 ~ UT5ECZ NR1DX EL87
LOUD: 20200102_035145   0  0.3  615 ~ KE0EMB W8HW EL97       
LOUD: 20200102_034715   1  0.4 2165 ~ R7NA W8HW EL97
LOUD: 20200102_032600   1  0.1 1750 ~ CQ W2SKI FM17
LOUD: 20200102_032315   1 -0.2 2606 ~ R8CA NR1DX EL87
LOUD: 20200102_032115   1 -0.2 2606 ~ R7NA NR1DX EL87
LOUD: 20200102_031745   1  0.0 2544 ~ E76C KD2T FM15         
LOUD: 20200102_031345   7 -0.1 2609 ~ J79WTA N4PQX EM95
LOUD: 20200102_031145   2 -0.1  330 ~ RK9AX KD2T FM15
LOUD: 20200102_030145   1 -0.1 2591 ~ OE6MDF N2KI FN21       
LOUD: 20200102_024645   2 -0.0 2602 ~ CQ EU N2KI FN21        
LOUD: 20200102_024345   4  0.0 2602 ~ CX6VM N2KI FN21
LOUD: 20200102_023845   2  0.3  499 ~ OE6MDF K3WC FN10
LOUD: 20200102_023445   4 -0.3  353 ~ CQ W6NWS FM05
LOUD: 20200102_022945   2  0.8 2601 ~ CQ EU N2KI FN21        
LOUD: 20200102_022345   1 -0.3 2601 ~ CX6VM N2KI FN21        
LOUD: 20200102_021845   4  0.0  711 ~ UA9FGJ N3MK FM27
LOUD: 20200102_021345   4  0.0 2377 ~ E76C N3NT FM19         
LOUD: 20200102_020845   5 -0.1 2941 ~ CQ DX KB0EO EN34       
LOUD: 20200102_020445   2  0.1  711 ~ CX6VM N3MK FM27
LOUD: 20200102_015315   4 -0.0  393 ~ A65DR N3RD FN20
LOUD: 20200102_013845   1 -0.1 2601 ~ CQ EU N2KI FN21
LOUD: 20200102_013315   2 -0.2 2601 ~ CQ EU N2KI FN21
LOUD: 20200102_012845   1  0.0 2416 ~ CQ DX NA3M FM19        
MW 980-1700kHz IQ-recording started at 2.1.2020 01:09:04 UTC - North American trigger.
START:20200102_010845  -4 -0.1  801 ~ CQ N2KI FN21            ^
======================================================================================== 
Weak file deleted. 
Recording stopped at 2.1.2020 01:03:04 UTC.
MW 980-1700kHz IQ-recording started at 2.1.2020 00:13:04 UTC - North American trigger.
START:20200102_001230  -9 -0.1 1308 ~ HC2AO WB3D FM07
======================================================================================== 
SAVED:SDRuno_20200101_204715Z_90000kHz.wav
Recording stopped at 2.1.2020 00:03:04 UTC.
LOUD: 20200101_231815   2  0.1 2160 ~ Z61DX NC3Z FM15
MW 980-1700kHz IQ-recording started at 1.1.2020 23:04:04 UTC - North American trigger.
START:20200101_230345  -3  0.2 1509 ~ CQ N3MK FM27
======================================================================================== 
Weak file deleted. 
Recording stopped at 1.1.2020 23:03:05 UTC.
MW 980-1700kHz IQ-recording started at 1.1.2020 22:54:04 UTC - North American trigger.
START:20200101_225315  -4  0.1 2001 ~ CQ W4YHD FM18
======================================================================================== 
Weak file deleted. 
Recording stopped at 1.1.2020 22:03:05 UTC.
MW 980-1700kHz IQ-recording started at 1.1.2020 21:14:04 UTC - North American trigger.
START:20200101_211330  -9  0.0  201 ~ CQ DX K3OO FN20
======================================================================================== 
Weak file deleted. 
Recording stopped at 1.1.2020 08:03:05 UTC.
MW 980-1700kHz IQ-recording started at 1.1.2020 07:17:03 UTC - North American trigger.
START:20200101_071600  -9  0.0 2291 ~ ES2MC W3YQ FM08
======================================================================================== 
Weak file deleted. 
Recording stopped at 1.1.2020 07:03:05 UTC.
MW 980-1700kHz IQ-recording started at 1.1.2020 06:38:04 UTC - North American trigger.
START:20200101_063715  -9  0.3 1723 ~ CQ NF3R FN20
======================================================================================== 
Weak file deleted. 
Recording stopped at 1.1.2020 06:03:03 UTC.
MW 980-1700kHz IQ-recording started at 1.1.2020 05:11:03 UTC - North American trigger.
START:20200101_051045  -5 -0.1 1517 ~ JW7QIA N2RJ FN21        ^
======================================================================================== 
SAVED:SDRuno_20191231_211828Z_92300kHz.wav
Recording stopped at 1.1.2020 05:03:04 UTC.
LOUD: 20200101_035600   4  0.0  552 ~ CQ AD4ES EL98
MW 980-1700kHz IQ-recording started at 1.1.2020 03:07:04 UTC - North American trigger.
START:20200101_030645  -2  0.1 1606 ~ CQ NF3R FN20
======================================================================================== 
SAVED:SDRuno_20191231_211828Z_92300kHz.wav
Recording stopped at 1.1.2020 03:03:04 UTC.
LOUD: 20200101_023915   0 -0.0  708 ~ YO8WW N4MM FM09
LOUD: 20200101_023645   1  0.0 2012 ~ 9G2HO N4MM FM09        
LOUD: 20200101_022845   1  0.1  619 ~ RZ3DJ N1UK FM05
LOUD: 20200101_020715   1  0.0 1840 ~ DO9SGW N4MM FM09
MW 980-1700kHz IQ-recording started at 1.1.2020 02:08:03 UTC - North American trigger.
START:20200101_020715  -7  0.6 1038 ~ CQ WA2HYO FN20
======================================================================================== 
SAVED:SDRuno_20191231_211828Z_92300kHz.wav
Recording stopped at 1.1.2020 02:03:04 UTC.
LOUD: 20200101_013800   1 -0.1 2163 ~ RZ3DJ WB2ZAB FM19
LOUD: 20200101_010845   2 -0.1 2801 ~ YU7JDE W7JW EN82       
LOUD: 20200101_010330   1  0.0 2801 ~ RA6A W7JW EN82         
LOUD: 20200101_005830   0  0.1 2594 ~ 7X7X K4SO FM18         
MW 980-1700kHz IQ-recording started at 1.1.2020 00:17:04 UTC - North American trigger.
START:20200101_001630  -7 -0.3 2535 ~ 7X7X N3NT FM19
======================================================================================== 
Weak file deleted. 
Recording stopped at 1.1.2020 00:03:08 UTC.
MW 980-1700kHz IQ-recording started at 31.12.2019 23:23:05 UTC - North American trigger.
START:20191231_232230  -6 -0.1 1147 ~ 7X7X K6ND FN10
======================================================================================== 
Weak file deleted. 
Recording stopped at 31.12.2019 23:03:09 UTC.
MW 980-1700kHz IQ-recording started at 31.12.2019 22:23:07 UTC - North American trigger.
START:20191231_222230  -6  0.1 2170 ~ 7X7X NS3L FN20          ^
======================================================================================== 

SAVED:SDRuno_20191218_224519Z_88700kHz.wav
Recording stopped at 31.12.2019 02:03:04 UTC.
LOUD: 20191231_011700   2  0.1 1907 ~ DO1LM W8LRL FM19
MW 980-1700kHz IQ-recording started at 31.12.2019 01:18:04 UTC - North American trigger.
START:20191231_011730  -1  0.1 1907 ~ DO1LM W8LRL FM19        ^
======================================================================================== 
SAVED:SDRuno_20191218_224519Z_88700kHz.wav
Recording stopped at 31.12.2019 01:03:04 UTC.
LOUD: 20191231_003215   2  0.1 1907 ~ RK4FF W8LRL FM19
MW 980-1700kHz IQ-recording started at 31.12.2019 00:22:04 UTC - North American trigger.
START:20191231_002100  -7  0.1 1907 ~ OM5ZW W8LRL FM19
======================================================================================== 
SAVED:SDRuno_20191229_030244Z_88900kHz.wav
Recording stopped at 29.12.2019 03:03:09 UTC.
LOUD: 20191229_024415   0  0.2 2320 ~ UT7HA N1UK FM05
LOUD: 20191229_023415   3 -0.1  213 ~ SP7VC N4PQX EM95
LOUD: 20191229_015815   0 -0.3 1767 ~ CQ N1UK FM05
LOUD: 20191229_014715   0 -0.3 1766 ~ CQ N1UK FM05
LOUD: 20191229_012330   1  0.4 2663 ~ CQ N1UK FM05
MW 980-1700kHz IQ-recording started at 29.12.2019 01:08:08 UTC - North American trigger.
START:20191229_010715  -6  0.2 2130 ~ SQ9UM W3BNN FM19
======================================================================================== 
SAVED:SDRuno_20191229_005724Z_88900kHz.wav
Recording stopped at 29.12.2019 01:03:10 UTC.
LOUD: 20191229_003245   2 -0.8 1071 ~ CQ DX WT3Q FN20        
LOUD: 20191229_000845   1 -0.7 1071 ~ CQ DX WT3Q FN20        
MW 980-1700kHz IQ-recording started at 29.12.2019 00:09:05 UTC - North American trigger.
START:20191229_000845   1 -0.7 1071 ~ CQ DX WT3Q FN20         ^
======================================================================================== 
SAVED:SDRuno_20191228_233552Z_88900kHz.wav
Recording stopped at 29.12.2019 00:03:07 UTC.
LOUD: 20191228_230045   2  0.0  315 ~ MJ0LEL N4PQX EM95      
LOUD: 20191228_215930   0  2.3  449 ~ CQ DX JR3OEH PM74      
MW 980-1700kHz IQ-recording started at 28.12.2019 21:35:05 UTC - North American trigger.
START:20191228_213445  -7 -0.1 1349 ~ OM3SEM KC2STA FN22
======================================================================================== 
SAVED:SDRuno_20191226_034121Z_88400kHz.wav
Recording stopped at 28.12.2019 07:03:08 UTC.
LOUD: 20191228_063045   0 -0.2 1733 ~ CQ N2NT FN20
MW 980-1700kHz IQ-recording started at 28.12.2019 06:04:05 UTC - North American trigger.
START:20191228_060345  -8 -0.1 1734 ~ CQ N2NT FN20            ^
======================================================================================== 
SAVED:SDRuno_20191226_034121Z_88400kHz.wav
Recording stopped at 28.12.2019 03:03:08 UTC.
LOUD: 20191228_015615   0 -0.1 1922 ~ UX4UA WA3EKL FM19
LOUD: 20191228_010215   0  0.1 1113 ~ JW7QIA W3LL FM19
LOUD: 20191228_005715   2  0.2 1837 ~ JW7QIA W3LL FM19
LOUD: 20191228_004700   0  0.1  841 ~ 8R3IUX K8RRT EM88
LOUD: 20191228_003745   1  0.1 2453 ~ LA0FA N3NGE FN20       
LOUD: 20191228_002745   3 -1.3 1021 ~ CQ DX WT3Q FN20        
LOUD: 20191228_002215   5 -1.2 1021 ~ CQ DX WT3Q FN20
LOUD: 20191228_001230   4 -0.0 1907 ~ UT9EZ W8LRL FM19       
LOUD: 20191228_000115   2 -1.2 1021 ~ CQ DX WT3Q FN20
LOUD: 20191227_235645   2 -1.1 1021 ~ CQ DX WT3Q FN20        
LOUD: 20191227_235145   1 -0.9 1021 ~ CQ DX WT3Q FN20
LOUD: 20191227_234630   0 -0.2 1701 ~ MM0HVU W3LL FM19
LOUD: 20191227_230615   0  0.2  343 ~ EW4M K3CX FN20
LOUD: 20191227_230345   0 -0.0  749 ~ OE3UKW W3LL FM19       
MW 980-1700kHz IQ-recording started at 27.12.2019 23:04:04 UTC - North American trigger.
START:20191227_230345   0 -0.0  749 ~ OE3UKW W3LL FM19        ^
======================================================================================== 
SAVED:SDRuno_20191226_034121Z_88400kHz.wav
Recording stopped at 27.12.2019 05:03:03 UTC.
LOUD: 20191227_041700   2 -0.2  400 ~ CQ K9OM EL98
MW 980-1700kHz IQ-recording started at 27.12.2019 04:12:05 UTC - North American trigger.
START:20191227_041115  -5 -1.2  936 ~ CQ DX WT3Q FN20
======================================================================================== 
SAVED:SDRuno_20191226_034121Z_88400kHz.wav
Recording stopped at 27.12.2019 02:03:04 UTC.
LOUD: 20191227_013245   0 -0.1 1022 ~ KA7PNH WX2S FN20
LOUD: 20191227_012045   0 -0.1 2480 ~ W5GZ WX2S FN20
LOUD: 20191227_005745   1 -1.1  738 ~ F5BZB WT3Q FN20
MW 980-1700kHz IQ-recording started at 27.12.2019 00:07:04 UTC - North American trigger.
START:20191227_000645  -7  0.1 1047 ~ UT5UGR WA2SQQ FN20
======================================================================================== 
SAVED:SDRuno_20191226_034121Z_88400kHz.wav
Recording stopped at 27.12.2019 00:03:04 UTC.
LOUD: 20191226_230645   3  0.1 1860 ~ RA2FCL W8LRL FM19      
MW 980-1700kHz IQ-recording started at 26.12.2019 23:07:04 UTC - North American trigger.
START:20191226_230645   3  0.1 1860 ~ RA2FCL W8LRL FM19       ^
======================================================================================== 
SAVED:SDRuno_20191226_034121Z_88400kHz.wav
Recording stopped at 26.12.2019 06:03:05 UTC.
LOUD: 20191226_052745   2  0.2 1381 ~ HA0NAR K3WC FN10       
LOUD: 20191226_052015   1  0.1 1381 ~ S52QM K3WC FN10
MW 980-1700kHz IQ-recording started at 26.12.2019 05:04:05 UTC - North American trigger.
START:20191226_050345  -4  0.3 1422 ~ UY5VA WO2T FN20
======================================================================================== 
SAVED:SDRuno_20191226_034121Z_88400kHz.wav
Recording stopped at 26.12.2019 05:03:03 UTC.
LOUD: 20191226_045245   0  0.3 1422 ~ UX0FF WO2T FN20        
LOUD: 20191226_043745   0 -0.1  963 ~ CQ W4GE FM02
MW 980-1700kHz IQ-recording started at 26.12.2019 04:09:04 UTC - North American trigger.
START:20191226_040830  -2  0.0 1408 ~ OE5KE WD4LBR FM17       ^
======================================================================================== 
SAVED:SDRuno_20191226_034121Z_88400kHz.wav
Recording stopped at 26.12.2019 04:03:11 UTC.
LOUD: 20191226_032145   0 -0.2 2026 ~ AA0U WX2S FN20
LOUD: 20191226_030630   3 -0.1  800 ~ CQ K9OM EL98
MW 980-1700kHz IQ-recording started at 26.12.2019 03:07:08 UTC - North American trigger.
START:20191226_030600  -5 -0.0  560 ~ F6EXV W0YVA FM19
======================================================================================== 
SAVED:SDRuno_20191226_013657Z_88600kHz.wav
Recording stopped at 26.12.2019 02:03:08 UTC.
LOUD: 20191226_013615   1  0.1 1089 ~ RK7T W8LRL FM19
MW 980-1700kHz IQ-recording started at 26.12.2019 01:18:08 UTC - North American trigger.
START:20191226_011730  -9  0.0 1263 ~ N0KV W2TT FM29          ^
======================================================================================== 
SAVED:SDRuno_20191218_224519Z_88700kHz.wav
Recording stopped at 25.12.2019 04:03:05 UTC.
LOUD: 20191225_031300   0 -0.2  244 ~ RA6CY NN4X EL98
MW 980-1700kHz IQ-recording started at 25.12.2019 03:09:04 UTC - North American trigger.
START:20191225_030830  -8 -0.1 2480 ~ W5GZ WX2S FN20          ^
======================================================================================== 
SAVED:SDRuno_20191218_224519Z_88700kHz.wav
Recording stopped at 25.12.2019 03:03:04 UTC.
LOUD: 20191225_024845   0 -0.2  244 ~ R8CA NN4X EL98         
MW 980-1700kHz IQ-recording started at 25.12.2019 02:07:04 UTC - North American trigger.
START:20191225_020630  -6 -0.0 1716 ~ XE2YWH K4WMS FM17       ^
======================================================================================== 
SAVED:SDRuno_20191220_231120Z_88600kHz.wav
Recording stopped at 23.12.2019 03:03:05 UTC.
LOUD: 20191223_025230   1  0.1  214 ~ LA7HJA N4PQX EM95
LOUD: 20191223_022630   5 -0.0  214 ~ OE5KE N4PQX EM95       
MW 980-1700kHz IQ-recording started at 23.12.2019 02:07:04 UTC - North American trigger.
START:20191223_020645  -9  0.3 1478 ~ CQ NF3R FN20
======================================================================================== 
SAVED:SDRuno_20191219_132738Z_88800kHz.wav
Recording stopped at 20.12.2019 06:03:04 UTC.
LOUD: 20191220_053330   3  0.7  958 ~ EU3AA N4MIT FM19       
LOUD: 20191220_051730   4  0.9  885 ~ DJ5MN N8IW EN80        
MW 980-1700kHz IQ-recording started at 20.12.2019 05:18:04 UTC - North American trigger.
START:20191220_051700  -9  0.4 1188 ~ CQ N2SV FM08
======================================================================================== 
SAVED:HDSDR_20191217_010404Z_1140kHz_RF.wav
Recording stopped at 17.12.2019 02:03:04 UTC.
LOUD: 20191217_011100   1  0.1 2260 ~ MM0EAX N4PQX EM95
MW 980-1700kHz IQ-recording started at 17.12.2019 01:04:03 UTC - North American trigger.
START:20191217_010330  -9  0.0  600 ~ 9G2HO WB2DHY FM17       ^
======================================================================================== 
SAVED:SDRuno_20191215_185002Z_89024kHz.wav
Recording stopped at 16.12.2019 04:03:04 UTC.
LOUD: 20191216_034215   1  0.0  757 ~ UA3AGW NN4X EL98
MW 980-1700kHz IQ-recording started at 16.12.2019 03:15:03 UTC - North American trigger.
START:20191216_031430  -9  0.1 1447 ~ HC2AO KN3A FN10
======================================================================================== 
SAVED:SDRuno_20191212_121324Z_93540kHz.wav
Recording stopped at 14.12.2019 02:03:04 UTC.
LOUD: 20191214_010430   0 -0.0 1513 ~ UB0A W3KX FM19         
MW 980-1700kHz IQ-recording started at 14.12.2019 01:05:04 UTC - North American trigger.
START:20191214_010430   0 -0.0 1513 ~ UB0A W3KX FM19          ^
======================================================================================== 
SAVED:HDSDR_20191210_031004Z_1140kHz_RF.wav
Recording stopped at 10.12.2019 04:03:06 UTC.
LOUD: 20191210_030930   2 -0.5 1390 ~ 4O7CC W4DR FM17        
MW 980-1700kHz IQ-recording started at 10.12.2019 03:10:03 UTC - North American trigger.
START:20191210_030930   2 -0.5 1390 ~ 4O7CC W4DR FM17         ^
======================================================================================== 
SAVED:HDSDR_20191209_060804Z_1140kHz_RF.wav
Recording stopped at 9.12.2019 07:03:03 UTC.
LOUD: 20191209_064615   2  0.1 1643 ~ CQ N3IQ FM19
MW 980-1700kHz IQ-recording started at 9.12.2019 06:08:03 UTC - North American trigger.
START:20191209_060715  -6  0.1 1642 ~ EU2Q N3IQ FM19
======================================================================================== 
SAVED:HDSDR_20191206_010704Z_1140kHz_RF.wav
Recording stopped at 6.12.2019 02:03:04 UTC.
LOUD: 20191206_010630   2  0.2 1834 ~ UN1L W9OO EN61
MW 980-1700kHz IQ-recording started at 6.12.2019 01:07:03 UTC - North American trigger.
START:20191206_010630   2  0.2 1834 ~ UN1L W9OO EN61
======================================================================================== 
SAVED:HDSDR_20191205_035804Z_1340kHz_RF.wav
Recording stopped at 5.12.2019 05:03:04 UTC.
LOUD: 20191205_035715   2 -0.3 1264 ~ TA7OM NN4X EL98
MW 980-1700kHz IQ-recording started at 5.12.2019 03:58:04 UTC - North American trigger.
START:20191205_035745   0 -0.3 1264 ~ TA7OM NN4X EL98         ^
======================================================================================== 
SAVED:HDSDR_20191205_021903Z_1340kHz_RF.wav
Recording stopped at 5.12.2019 03:03:03 UTC.
LOUD: 20191205_024430   1 -0.0  324 ~ A45XR N4PQX EM95       
LOUD: 20191205_024200   0 -0.1  324 ~ A45XR N4PQX EM95
LOUD: 20191205_023830   2 -0.1  324 ~ A45XR N4PQX EM95       
LOUD: 20191205_021800   0 -0.1 1126 ~ 9Y4D K8SL FM05
MW 980-1700kHz IQ-recording started at 5.12.2019 02:19:03 UTC - North American trigger.
START:20191205_021800   0 -0.1 1126 ~ 9Y4D K8SL FM05
======================================================================================== 
SAVED:HDSDR_20191205_002304Z_1340kHz_RF.wav
Recording stopped at 5.12.2019 01:03:04 UTC.
LOUD: 20191205_002230   0  0.4 1970 ~ A45XR K4ZO EM95        
MW 980-1700kHz IQ-recording started at 5.12.2019 00:23:03 UTC - North American trigger.
START:20191205_002230   0  0.4 1970 ~ A45XR K4ZO EM95         ^
======================================================================================== 
SAVED:HDSDR_20191204_050605Z_1340kHz_RF.wav
Recording stopped at 4.12.2019 06:03:04 UTC.
LOUD: 20191204_050545   0  0.0  824 ~ UT0MY NI0G EM48        
MW 980-1700kHz IQ-recording started at 4.12.2019 05:06:03 UTC - North American trigger.
START:20191204_050545   0  0.0  824 ~ UT0MY NI0G EM48         ^
======================================================================================== 
SAVED:HDSDR_20191203_221904Z_1340kHz_RF.wav
Recording stopped at 3.12.2019 23:03:05 UTC.
LOUD: 20191203_221815   0  0.0 2111 ~ YL2VW W8VK EN70
MW 980-1700kHz IQ-recording started at 3.12.2019 22:19:03 UTC - North American trigger.
START:20191203_221815   0  0.0 2111 ~ YL2VW W8VK EN70
======================================================================================== 
SAVED:HDSDR_20191203_011103Z_1340kHz_RF.wav
Recording stopped at 3.12.2019 08:03:04 UTC.
LOUD: 20191203_065715   0  0.0 1055 ~ CQ N3IQ FM19
LOUD: 20191203_063315   0 -0.2 2117 ~ CQ NR1DX EL87
LOUD: 20191203_063045   1 -0.0 1145 ~ ON8DM N3IQ FM19
LOUD: 20191203_060315   1 -0.1 1913 ~ ES6DO NR1DX EL87
LOUD: 20191203_055815   1  0.0 3020 ~ LZ4TL NR1DX EL87
LOUD: 20191203_045115   0  0.0 2230 ~ CQ K9OM EL98
LOUD: 20191203_034715   0  0.1  626 ~ CQ DX WT3Q FN20
LOUD: 20191203_024915   2  0.1  228 ~ UR0MC N4PQX EM95
LOUD: 20191203_012015   2  0.2 2302 ~ CQ DX K8SL FM05
MW 980-1700kHz IQ-recording started at 3.12.2019 01:11:03 UTC - North American trigger.
START:20191203_011015  -9 -0.0 1103 ~ CX6VM W4WT EM74
======================================================================================== 
SAVED:HDSDR_20191202_220604Z_1340kHz_RF.wav
Recording stopped at 3.12.2019 01:03:04 UTC.
LOUD: 20191202_224615   7 -0.0  319 ~ HS0ZEE N4PQX EM95
MW 980-1700kHz IQ-recording started at 2.12.2019 22:06:03 UTC - North American trigger.
START:20191202_220545  -4 -0.5 1198 ~ CQ K2PSD FN20           ^
======================================================================================== 
SAVED:HDSDR_20191202_050803Z_1340kHz_RF.wav
Recording stopped at 2.12.2019 06:03:04 UTC.
LOUD: 20191202_050745   2  0.3 1502 ~ PA5KM WA3PBL EN90      
MW 980-1700kHz IQ-recording started at 2.12.2019 05:08:03 UTC - North American trigger.
START:20191202_050745   2  0.3 1502 ~ PA5KM WA3PBL EN90       ^
======================================================================================== 
SAVED:HDSDR_20191202_030403Z_1340kHz_RF.wav
Recording stopped at 2.12.2019 04:03:17 UTC.
LOUD: 20191202_030730   0  0.2 2365 ~ OH2BCK K3CX FN20
MW 980-1700kHz IQ-recording started at 2.12.2019 03:04:03 UTC - North American trigger.
START:20191202_030330  -6  0.0 2365 ~ OH2BCK K3CX FN20
======================================================================================== 
SAVED:HDSDR_20191202_020504Z_1340kHz_RF.wav
Recording stopped at 2.12.2019 03:03:04 UTC.
LOUD: 20191202_025415   0  0.1  979 ~ 9Y4D W7YA DM34
LOUD: 20191202_024400   0  0.0 1778 ~ LY7Z K0KX EN35
MW 980-1700kHz IQ-recording started at 2.12.2019 02:05:03 UTC - North American trigger.
START:20191202_020430  -7  0.1 1568 ~ J79WTA W0QQ EM28        ^
======================================================================================== 
SAVED:HDSDR_20191129_000404Z_1340kHz_RF.wav
Recording stopped at 29.11.2019 01:03:04 UTC.
LOUD: 20191129_003930   5 -0.1 2493 ~ KQ5M NR1DX EL87        
LOUD: 20191129_003530   0 -0.0 2493 ~ OZ4VV NR1DX EL87
LOUD: 20191129_002930   0 -0.1 2663 ~ OZ4VV NR1DX EL87
LOUD: 20191129_002515   0  0.0  801 ~ PE1RNU KJ9P EN50
MW 980-1700kHz IQ-recording started at 29.11.2019 00:04:04 UTC - North American trigger.
START:20191129_000330  -8 -0.0 1955 ~ 4O7CC WB8JUI EN81       ^
======================================================================================== 
SAVED:HDSDR_20191126_020705Z_1340kHz_RF.wav
Recording stopped at 26.11.2019 03:03:04 UTC.
LOUD: 20191126_025915   1  0.0 1551 ~ <...> KL0S FM17
LOUD: 20191126_025615   1  0.1 2100 ~ 8R1/AG6UT N3NT FM19
LOUD: 20191126_025245   2  0.1 2100 ~ 8R1/AG6UT N3NT FM19
LOUD: 20191126_024615   0 -0.6 2003 ~ 8R1/AG6UT N3UA FM17
LOUD: 20191126_024145   0  0.2 1770 ~ 8R1/AG6UT NF3R FN20
LOUD: 20191126_023845   3  0.1 2100 ~ 8R1/AG6UT N3NT FM19
LOUD: 20191126_021815   1  0.1 2298 ~ 8R1/AG6UT N3NT FM19
MW 980-1700kHz IQ-recording started at 26.11.2019 02:07:04 UTC - North American trigger.
START:20191126_020645  -9 -0.1 2138 ~ 8R1/AG6UT W8HC EM98
======================================================================================== 
SAVED:HDSDR_20191122_051104Z_1340kHz_RF.wav
Recording stopped at 22.11.2019 06:03:04 UTC.
LOUD: 20191122_054745   0  1.8  546 ~ CQ AD4ES EL98          
MW 980-1700kHz IQ-recording started at 22.11.2019 05:11:04 UTC - North American trigger.
START:20191122_051015  -5  1.9  616 ~ CX6VM K1HTV FM18
======================================================================================== 
SAVED:HDSDR_20191121_051204Z_1340kHz_RF.wav
Recording stopped at 21.11.2019 06:03:04 UTC.
LOUD: 20191121_051515   0 -0.0  908 ~ ES6RQ N4CC EM80
MW 980-1700kHz IQ-recording started at 21.11.2019 05:12:04 UTC - North American trigger.
START:20191121_051115  -5  0.1  814 ~ CQ DX K4MQG EM94
======================================================================================== 
SAVED:HDSDR_20191121_030705Z_1340kHz_RF.wav
Recording stopped at 21.11.2019 04:03:16 UTC.
LOUD: 20191121_034945   1 -0.0 2552 ~ SM3NRY K1LT EM89
LOUD: 20191121_033945   1  0.2 2552 ~ CQ K1LT EM89
LOUD: 20191121_033315   0  0.0  503 ~ CQ AF4HX EM85
LOUD: 20191121_032745   1  0.1 2004 ~ 9G2HO W7YA DM34        
MW 980-1700kHz IQ-recording started at 21.11.2019 03:07:04 UTC - North American trigger.
START:20191121_030615  -6  0.1 2198 ~ RU3UR W7YA DM34
======================================================================================== 
SAVED:HDSDR_20191121_020704Z_1340kHz_RF.wav
Recording stopped at 21.11.2019 03:03:04 UTC.
LOUD: 20191121_022715   4  0.1  344 ~ CQ K7VIC DN28
LOUD: 20191121_022345   1 -0.0  344 ~ R8CA K7VIC DN28        
LOUD: 20191121_022115   2  0.0  344 ~ CQ K7VIC DN28
MW 980-1700kHz IQ-recording started at 21.11.2019 02:07:04 UTC - North American trigger.
START:20191121_020645  -7  0.2  912 ~ UA9MA W0GJ EN43         ^
======================================================================================== 
SAVED:HDSDR_20191120_070904Z_1340kHz_RF.wav
Recording stopped at 20.11.2019 08:03:05 UTC.
LOUD: 20191120_073500   0  0.3 1300 ~ PV8ABC W0TF EN08
MW 980-1700kHz IQ-recording started at 20.11.2019 07:09:04 UTC - North American trigger.
START:20191120_0708...
======================================================================================== 
SAVED:HDSDR_20191120_061304Z_1340kHz_RF.wav
Recording stopped at 20.11.2019 07:03:05 UTC.
LOUD: 20191120_070115   2  0.4 1263 ~ CQ DX N6JV CM98
LOUD: 20191120_065715   1  0.3 1263 ~ CQ DX N6JV CM98
LOUD: 20191120_061215   2  0.6 2335 ~ ES6RQ K5KLA EL49
MW 980-1700kHz IQ-recording started at 20.11.2019 06:13:03 UTC - North American trigger.
START:20191120_061245   0  0.6 2335 ~ ES6RQ K5KLA EL49        ^
======================================================================================== 
SAVED:HDSDR_20191120_031404Z_1340kHz_RF.wav
Recording stopped at 20.11.2019 04:03:09 UTC.
LOUD: 20191120_033345   0  0.4 2047 ~ CQ K7ZV CN82           
MW 980-1700kHz IQ-recording started at 20.11.2019 03:14:04 UTC - North American trigger.
START:20191120_031345  -7  0.6 1986 ~ PJ4/NE9U W0BV DM68
======================================================================================== 
SAVED:HDSDR_20191120_021504Z_1340kHz_RF.wav
Recording stopped at 20.11.2019 03:03:04 UTC.
LOUD: 20191120_022845   0  0.3  802 ~ CQ W7HPW DN40
LOUD: 20191120_021815   0  0.6 1877 ~ CQ W0LS EN35
MW 980-1700kHz IQ-recording started at 20.11.2019 02:15:03 UTC - North American trigger.
START:20191120_021445  -4  0.5  941 ~ PJ5/SP6IXF K7TM DN17
======================================================================================== 
SAVED:HDSDR_20191120_011304Z_1340kHz_RF.wav
Recording stopped at 20.11.2019 02:03:04 UTC.
LOUD: 20191120_014245   0  0.1  794 ~ PJ5/SP6IXF AK6A CN84
MW 980-1700kHz IQ-recording started at 20.11.2019 01:13:04 UTC - North American trigger.
START:20191120_011245  -5  0.4 1005 ~ PJ5/SP6IXF NE7D CN84
======================================================================================== 
SAVED:HDSDR_20191120_001304Z_1340kHz_RF.wav
Recording stopped at 20.11.2019 01:03:04 UTC.
LOUD: 20191120_004430   0  0.5  351 ~ RV9CX K8NVR EN91       
MW 980-1700kHz IQ-recording started at 20.11.2019 00:13:04 UTC - North American trigger.
START:20191120_001245  -9  0.3 2251 ~ 9G2HO K7CW CN87         ^
======================================================================================== 
SAVED:HDSDR_20191119_231403Z_1340kHz_RF.wav
Recording stopped at 20.11.2019 00:03:04 UTC.
LOUD: 20191119_235230   2  0.6 2151 ~ UA9MA W9OO EN61        
LOUD: 20191119_234845   2  0.4 1212 ~ 5H3UA W9OO EN61        
MW 980-1700kHz IQ-recording started at 19.11.2019 23:14:03 UTC - North American trigger.
START:20191119_231330  -8 -0.2 2597 ~ CQ DX KB4QZH EM78
======================================================================================== 
SAVED:HDSDR_20191118_222304Z_1340kHz_RF.wav
Recording stopped at 19.11.2019 10:03:04 UTC.
LOUD: 20191119_034715   1  0.6 1130 ~ PJ5/SP6IXF KC9FFV EM12
LOUD: 20191119_033400   1  0.4  648 ~ 5N7Q AB3CV FM19
LOUD: 20191119_032830   1  0.5 2289 ~ 5N7Q K0IEA EN35        
LOUD: 20191119_032030   1  0.5 2641 ~ 5N7Q W0SZ DN70         
LOUD: 20191119_031630   1  0.6 1643 ~ 5N7Q N4PY FM06         
LOUD: 20191119_031030   5  0.5  666 ~ 5N7Q AB3CV FM19        
LOUD: 20191119_030600   1  0.5 1040 ~ 5N7Q AF4HX EM85
LOUD: 20191119_030000   0  0.5  906 ~ 5N7Q W0GJ EN43
LOUD: 20191119_025645   2  0.4   29 ~ PJ5/SP6IXF W0QL DM79
LOUD: 20191119_024800   1  0.3 2043 ~ 5N7Q AB3CV FM19
LOUD: 20191119_024000   2  0.5  573 ~ 5N7Q K5ESW FM05
LOUD: 20191119_020000   0  0.5 1144 ~ 5N7Q W9MK EN51
LOUD: 20191119_015600   4  0.8 2178 ~ 5N7Q K3MA FN10
LOUD: 20191119_015030   1  0.5 2911 ~ 5N7Q KB0EO EN34        
LOUD: 20191119_014030   1  0.5 1777 ~ 5N7Q WS9V EM59         
LOUD: 20191119_013630   3  0.6 1777 ~ 5N7Q WS9V EM59
LOUD: 20191119_012500   0  0.6 1538 ~ 5N7Q WS9V EM59
LOUD: 20191119_012000   0  0.4  390 ~ 5N7Q N9RC EM79
LOUD: 20191119_011630   0  0.6 1538 ~ 5N7Q WS9V EM59         
LOUD: 20191119_010400   2  0.6 1576 ~ 5N7Q WS9V EM59         
LOUD: 20191119_005730   3  0.4  984 ~ 5N7Q W3LL FM19         
LOUD: 20191119_001500   1  0.4 3050 ~ 5N7Q NN4X EL98
LOUD: 20191119_001100   1  0.4 3050 ~ 5N7Q NN4X EL98
LOUD: 20191118_235030   1  0.5 1180 ~ 5N7Q WT3Q FN20
LOUD: 20191118_223715   1  0.4 1213 ~ 5N7Q W3LL FM19
MW 980-1700kHz IQ-recording started at 18.11.2019 22:23:04 UTC - North American trigger.
START:20191118_222245 -12  0.5  750 ~ CQ N9RC EM79            ^
======================================================================================== 
SAVED:HDSDR_20191117_223405Z_1340kHz_RF.wav
Recording stopped at 18.11.2019 06:06:03 UTC.
LOUD: 20191118_053630  -4  0.5  645 ~ CQ DX W7YA DM34        
LOUD: 20191118_052145  -3  0.6 2476 ~ CQ DX KY7M DM52
LOUD: 20191118_045100  -1  0.4  645 ~ XE2YWB W7YA DM34
LOUD: 20191118_044715  -3  0.5 1801 ~ ES6RQ W7YA DM34
LOUD: 20191118_043415  -3  0.5 2491 ~ 5N7Q K0IEA EN35
LOUD: 20191118_041745  -5  0.5  502 ~ 5N7Q W0GJ EN43         
LOUD: 20191118_041245  -4  0.5  606 ~ 5N7Q W0GJ EN43
LOUD: 20191118_040645   1  0.4  606 ~ 5N7Q W0GJ EN43         
LOUD: 20191118_034445  -5  0.6  606 ~ 5N7Q W0GJ EN43         
LOUD: 20191118_033945  -5  0.4 3213 ~ 5N7Q NN4X EL98         
LOUD: 20191118_033245  -2  0.5  606 ~ 5N7Q W0GJ EN43
LOUD: 20191118_032445  -2  0.4  627 ~ 5N7Q W0GJ EN43         
LOUD: 20191118_032215   0  0.4  751 ~ 5N7Q N4QS EM56
LOUD: 20191118_031815  -1 -0.0 2763 ~ 5N7Q AC4G EM65
LOUD: 20191118_031245  -3  0.2 2449 ~ 5N7Q KF0QR EN35        
LOUD: 20191118_030815  -5  0.4 2237 ~ 5N7Q W4UM EL97
LOUD: 20191118_030445  -2  0.5 2518 ~ 5N7Q W4UM EL97         
LOUD: 20191118_025715   0  0.3  739 ~ 5N7Q N4II EL96
LOUD: 20191118_025045  -3  0.4 3369 ~ 5N7Q KG4W FM17         
LOUD: 20191118_024015  -2 -0.1 2789 ~ 5N7Q AC4G EM65
LOUD: 20191118_023745  -2  0.5 2288 ~ 5N7Q N8RR EM98
LOUD: 20191118_022745  -5  0.5  913 ~ 5N7Q W0GJ EN43         
LOUD: 20191118_022415  -5  0.0  811 ~ PJ5/SP6IXF NR1DX EL87
LOUD: 20191118_022045  -2  0.5  239 ~ PJ5/SP6IXF W7JW EN82
LOUD: 20191118_021415  -1  0.4  239 ~ PJ5/SP6IXF W7JW EN82
LOUD: 20191118_021045  -2  0.6 2360 ~ CQ DX W3CC FN20        
LOUD: 20191118_020745  -4  0.7 2360 ~ CQ DX W3CC FN20
LOUD: 20191118_020045  -1 -0.1 2720 ~ S92HP AC4G EM65
LOUD: 20191118_015015  -5  0.4  549 ~ S92HP W7JW EN82
LOUD: 20191118_014030  -5  0.4 1236 ~ PJ4/NE9U K8GI EN91
LOUD: 20191118_011115  -2  0.5 1750 ~ PJ5/SP6IXF NA3M FM19
LOUD: 20191118_010445  -4  0.8  975 ~ CQ DX WS2E FN21        
LOUD: 20191118_005215   1  0.5 2454 ~ PJ5/SP6IXF NA3M FM19
LOUD: 20191118_001715  -2  0.4 2288 ~ 9G2HO W3YQ FM08
LOUD: 20191117_231815  -4  0.5 2029 ~ 9G2HQ W9OO EN61
MW 980-1700kHz IQ-recording started at 17.11.2019 22:34:04 UTC - North American trigger.
START:20191117_223345 -11  0.5  657 ~ 9G2HO NC4RY FM05
======================================================================================== 
SAVED:HDSDR_20191117_131604Z_1340kHz_RF.wav
Recording stopped at 17.11.2019 15:08:05 UTC.
LOUD: 20191117_143500  -5  0.3 2416 ~ CQ DX K7ZV CN82
MW 980-1700kHz IQ-recording started at 17.11.2019 13:16:03 UTC - North American trigger.
START:20191117_131530 -21  0.4 2416 ~ CQ DX K7ZV CN82         ^
======================================================================================== 
SAVED:HDSDR_20191117_072604Z_1340kHz_RF.wav
Recording stopped at 17.11.2019 08:03:04 UTC.
LOUD: 20191117_073530  -5  0.4  686 ~ CQ DX W3LPL FM19
MW 980-1700kHz IQ-recording started at 17.11.2019 07:26:03 UTC - North American trigger.
START:20191117_072515 -21  0.5 1202 ~ HK3PJ K8ZT EN91
======================================================================================== 
SAVED:HDSDR_20191117_051405Z_1340kHz_RF.wav
Recording stopped at 17.11.2019 07:03:05 UTC.
LOUD: 20191117_052345  -2  0.6  851 ~ PJ4/NE9U K3WC FN10
MW 980-1700kHz IQ-recording started at 17.11.2019 05:14:04 UTC - North American trigger.
START:20191117_051300  -9  0.5  700 ~ 5T5PA K1RZ FM19
======================================================================================== 
SAVED:HDSDR_20191116_211905Z_890kHz_RF.wav
Recording stopped at 17.11.2019 05:09:04 UTC.
LOUD: 20191117_045330  -5  0.3 2350 ~ CQ DX K7ZV CN82        
LOUD: 20191117_035330  -2  0.4  295 ~ EW8W W7YA DM34         
LOUD: 20191117_035130   0  0.6  295 ~ EW8W W7YA DM34
LOUD: 20191117_033730  -4  0.4  872 ~ EU1KY W0QL DM79
LOUD: 20191117_032600  -1  0.6 2201 ~ ES5RY W7YA DM34
LOUD: 20191117_032130  -4  0.5 2003 ~ HB9BIN WA7NS DM34      
LOUD: 20191117_031130   2  0.5  554 ~ CQ DX KY7M DM52        
LOUD: 20191117_030630   1  0.4  554 ~ CQ DX KY7M DM52        
LOUD: 20191117_025130  -4  0.4 2350 ~ CQ DX K7ZV CN82        
LOUD: 20191117_022000   0  0.5  893 ~ 9A5W N4CC EM80
LOUD: 20191117_021600  -4  0.4  295 ~ EW8W W7YA DM34
LOUD: 20191117_020030  -4  0.5 1730 ~ EW8W WS6X FM08
LOUD: 20191116_231200   2  0.5  405 ~ CQ DX W3LPL FM19
LOUD: 20191116_230700   1  0.6  404 ~ CQ DX W3LPL FM19
LOUD: 20191116_225900   0  0.5  405 ~ CQ DX W3LPL FM19
LOUD: 20191116_224230  -3  0.6 1244 ~ V51B W9DEY EN52
LOUD: 20191116_223730  -3  0.6 1301 ~ RV9CX W9DEY EN52
LOUD: 20191116_215330  -5  0.4 1637 ~ CQ DX WT3Q FN20        
MW 520-1260kHz IQ-recording started at 16.11.2019 21:19:04 UTC - Australian trigger.
START:20191116_211815 -15  0.3 2639 ~ CQ VK6IR OF77
======================================================================================== 
SAVED:HDSDR_20191116_031204Z_1340kHz_RF.wav
Recording stopped at 16.11.2019 07:03:04 UTC.
LOUD: 20191116_053300  -4  0.5 1108 ~ CQ DX W3LPL FM19
LOUD: 20191116_052230   4  0.5 1108 ~ CQ DX W3LPL FM19
LOUD: 20191116_051800   5  0.5 1108 ~ CQ DX W3LPL FM19
LOUD: 20191116_051000   3  0.5 1108 ~ CQ DX W3LPL FM19
LOUD: 20191116_045630  -2  0.5 1108 ~ CQ DX W3LPL FM19       
LOUD: 20191116_045230  -3  0.6 1140 ~ CQ DX W3LPL FM19
LOUD: 20191116_044900   2  0.4 1140 ~ CQ DX W3LPL FM19
LOUD: 20191116_044230   3  0.5  701 ~ CQ DX W3LPL FM19       
LOUD: 20191116_043930  -1  0.5  701 ~ CQ DX W3LPL FM19       
LOUD: 20191116_043215  -5  0.4  650 ~ RA3WDK K1RZ FM19
LOUD: 20191116_042600  -3  0.5 2514 ~ WL7CG W4WT EM74
LOUD: 20191116_042245  -5  0.6  600 ~ UX4UA K1RZ FM19        
LOUD: 20191116_041030  -4  0.4 1401 ~ CQ KE3QZ FM18          
MW 980-1700kHz IQ-recording started at 16.11.2019 03:12:03 UTC - North American trigger.
START:20191116_031130 -13  0.3 1525 ~ UX4UA WX2S FN20
======================================================================================== 
SAVED:HDSDR_20191115_220804Z_1340kHz_RF.wav
Recording stopped at 16.11.2019 03:07:04 UTC.
LOUD: 20191116_020100  -4  0.5  742 ~ CQ DX K7UA DN40
LOUD: 20191116_015300   1  0.6 1546 ~ CQ DX WS6X FM08
LOUD: 20191116_015100  -2  0.6 1546 ~ CQ DX WS6X FM08
LOUD: 20191116_014700   1  0.3  742 ~ UA3D K7UA DN40
LOUD: 20191116_014315  -3  0.5  476 ~ R5DT KY7M DM52
LOUD: 20191116_014115  -4  0.5  742 ~ CQ DX K7UA DN40
LOUD: 20191116_013730  -2  0.5  481 ~ CQ DX KY7M DM52        
LOUD: 20191116_013430   1  0.4 1685 ~ CQ DX WS6X FM08
LOUD: 20191116_013200  -5  0.3  742 ~ IK2DFZ K7UA DN40
LOUD: 20191116_012830  -1  0.4  742 ~ IK2DFZ K7UA DN40
LOUD: 20191116_011830   3  0.4  742 ~ RU4SO K7UA DN40
LOUD: 20191116_011400   0  0.5 1962 ~ CQ DX WS6X FM08
LOUD: 20191116_011200  -2  0.5  742 ~ DL1RWN K7UA DN40
LOUD: 20191116_010830   0  0.3  742 ~ UA4HBW K7UA DN40
LOUD: 20191116_010445  -4  0.4 2491 ~ CQ DX KY7M DM52        
LOUD: 20191116_010215  -1  0.5  657 ~ CQ DX N0TB EN34
LOUD: 20191116_005445  -5  0.4 2818 ~ R5DT N2NC FN20
LOUD: 20191116_005200  -3  0.4  555 ~ KV4FZ N3NT FM19
LOUD: 20191116_004845   1  0.5 1218 ~ PV8ABC N3NT FM19       
LOUD: 20191116_004445  -5  0.6 1882 ~ RA4RT W0YVA FM19       
LOUD: 20191116_004245  -5  0.4 1883 ~ RA4RT W0YVA FM19
LOUD: 20191116_003800   4  0.5  312 ~ CQ DX N0TB EN34
LOUD: 20191116_003415  -1  0.5  885 ~ R8CA N9ATV FM06
LOUD: 20191116_002230  -5  0.6  455 ~ CQ DX N0TB EN34        
LOUD: 20191116_000015  -2  0.5 2496 ~ MJ0LEL W4WT EM74
LOUD: 20191115_235615  -4  0.6  552 ~ IK0XBX W4YHD FM18
LOUD: 20191115_234645  -5  0.5 1785 ~ CQ DX W7DO EM94        
LOUD: 20191115_233230  -5  0.5  552 ~ CQ W4YHD FM18          
LOUD: 20191115_231830   3  0.6  701 ~ CQ DX W3LPL FM19       
LOUD: 20191115_231330   2  0.5  701 ~ CQ DX W3LPL FM19
LOUD: 20191115_230830  -2  0.6  701 ~ CQ DX W3LPL FM19
LOUD: 20191115_222215  -3  0.4 1417 ~ 9K2HS W3KX FM19
MW 980-1700kHz IQ-recording started at 15.11.2019 22:08:04 UTC - North American trigger.
START:20191115_220715 -18  0.5 1351 ~ CQ DX W4YHD FM18
======================================================================================== 
SAVED:HDSDR_20191114_222004Z_1340kHz_RF.wav
Recording stopped at 15.11.2019 07:06:05 UTC.
LOUD: 20191115_060830   1  0.5 1345 ~ CQ DX W3LPL FM19       
LOUD: 20191115_055130  -5  0.6 1345 ~ CQ DX W3LPL FM19       
LOUD: 20191115_053130  -3  0.5 1345 ~ CQ DX W3LPL FM19
LOUD: 20191115_052230  -4  0.4 1345 ~ CQ DX W3LPL FM19       
LOUD: 20191115_042200  -3  0.4 1802 ~ UA1OMS K0KX EN35
LOUD: 20191115_041830  -1  0.4 2150 ~ LZ4TL N4PQX EM95
LOUD: 20191115_040830  -1  0.4 1617 ~ OH3SR K0KX EN35
LOUD: 20191115_035815  -3  0.4 2360 ~ EW8W W7YA DM34
LOUD: 20191115_030445   2  0.6  455 ~ OY1R KI5BLU EM12       
LOUD: 20191115_022415  -5  0.4 1679 ~ VP8EME N4PY FM06
LOUD: 20191115_022215  -3  0.5 1679 ~ VP8EME N4PY FM06
LOUD: 20191115_021830  -2  0.6  836 ~ UA9MA KI5BLU EM12      
LOUD: 20191115_015230  -5  0.6  922 ~ CQ KX4X EM63
LOUD: 20191115_005800  -3  0.4 1301 ~ CQ DX W3LPL FM19
LOUD: 20191115_005400  -3  0.5 1301 ~ CQ DX W3LPL FM19
LOUD: 20191115_004400  -5  0.5 1301 ~ CQ DX W3LPL FM19
LOUD: 20191115_003800   0  0.6 1301 ~ CQ W3LPL FM19
LOUD: 20191115_003200   0  0.5 1301 ~ CQ W3LPL FM19
LOUD: 20191115_002845  -3  0.4 2468 ~ EW8W W3KX FM19         
LOUD: 20191115_001930  -3  0.5  795 ~ 9A2EU N3NT FM19
LOUD: 20191115_001430  -5  0.5 1335 ~ LZ4TL K8FH EN91        
LOUD: 20191115_000415   0  1.1 1309 ~ XT2BR KI5BLU EM12
LOUD: 20191114_235915  -3  1.0 1932 ~ XT2BR KI5BLU EM12
LOUD: 20191114_225930  -5  0.5 1742 ~ CQ DX WT3Q FN20        
LOUD: 20191114_224300  -4  0.4 1742 ~ CQ DX WT3Q FN20
MW 980-1700kHz IQ-recording started at 14.11.2019 22:20:03 UTC - North American trigger.
START:20191114_221930 -16  0.4 2008 ~ CQ DX WS2E FN21         ^
======================================================================================== 
SAVED:HDSDR_20191114_041204Z_1340kHz_RF.wav
Recording stopped at 14.11.2019 08:03:05 UTC.
LOUD: 20191114_055830  -4  0.3  857 ~ CQ DX N4WW EL98
LOUD: 20191114_055300  -5  0.3  857 ~ CQ DX N4WW EL98
LOUD: 20191114_053830  -5  0.3 1290 ~ CQ DX N4WW EL98        
LOUD: 20191114_052930  -5 -0.1 1364 ~ EU3AA N2KI FN21
LOUD: 20191114_052300  -4  0.3 1432 ~ CQ DX N4WW EL98
LOUD: 20191114_051330  -5 -0.0 1364 ~ CQ N2KI FN21           
LOUD: 20191114_044230  -5  0.2 1810 ~ SK3W N4WW EL98
MW 980-1700kHz IQ-recording started at 14.11.2019 04:12:03 UTC - North American trigger.
START:20191114_041100 -17 -0.1 1016 ~ AF5Q W8WTS EN91
======================================================================================== 
SAVED:HDSDR_20191113_231104Z_1340kHz_RF.wav
Recording stopped at 14.11.2019 03:03:04 UTC.
LOUD: 20191114_003415  -5 -0.3 1742 ~ CQ DX WT3Q FN20
LOUD: 20191114_001815  -5  0.0 1090 ~ PJ2/KB7Q N4CC EM80
LOUD: 20191114_000845  -4 -0.1 1056 ~ PJ2/KB7Q N4CC EM80
LOUD: 20191113_234830  -5  0.2 2293 ~ EU3AA AA9A EN54        
MW 980-1700kHz IQ-recording started at 13.11.2019 23:11:03 UTC - North American trigger.
START:20191113_231030 -16 -0.1 1404 ~ TF3DT W9JJB EN52
======================================================================================== 
SAVED:HDSDR_20191113_204405Z_1140kHz_RF.wav
Recording stopped at 13.11.2019 23:03:04 UTC.
LOUD: 20191113_212645  -4 -0.1 1182 ~ DO1FHQ W3LL FM19       
MW 780-1500kHz IQ-recording started at 13.11.2019 20:44:04 UTC - Japanese trigger.
START:20191113_204330 -15  0.0 1900 ~ CQ RA0FF QN16           ^
======================================================================================== 
SAVED:HDSDR_20191112_221904Z_1340kHz_RF.wav
Recording stopped at 13.11.2019 06:03:04 UTC.
LOUD: 20191113_045315  -4 -0.3  484 ~ CQ N9RC EM79
LOUD: 20191113_041100  -3 -0.1  218 ~ SK3W N4PQX EM95
LOUD: 20191113_040745  -1  0.0  218 ~ HB9BIN N4PQX EM95      
LOUD: 20191113_040215   1 -0.1  766 ~ SM6NOC N4PQX EM95
LOUD: 20191113_033415  -1  0.0 2230 ~ OH2IS K0IEA EN35
LOUD: 20191113_033245  -5  0.1 2268 ~ OH2IS K0IEA EN35
LOUD: 20191113_032345  -5 -0.0  742 ~ CQ N9RC EM79
LOUD: 20191113_032145  -5 -0.1  742 ~ CQ N9RC EM79
LOUD: 20191113_031415  -4 -0.1 1876 ~ HA7TM W2YR FN20
LOUD: 20191113_031215  -2 -0.1 1876 ~ HA7TM W2YR FN20
LOUD: 20191113_024745  -4 -0.1  503 ~ EW8W W2YR FN20         
LOUD: 20191113_023100  -3  0.1 1451 ~ PY4AZ N9SU EN62
LOUD: 20191113_022345  -5 -0.6  781 ~ CQ KX4X EM63           
LOUD: 20191113_020845  -4  0.0 1958 ~ CQ N9RC EM79           
LOUD: 20191113_020115  -5  0.0 2252 ~ OX3HI W9DEY EN52
LOUD: 20191113_015445  -5  0.0 1958 ~ CQ N9RC EM79           
LOUD: 20191113_014130  -1  0.1 1023 ~ UN1L W4WT EM74         
LOUD: 20191113_013745  -5 -0.2 2603 ~ UN1L WS9V EM59         
LOUD: 20191113_005930  -1  0.1  517 ~ N2NL KD8OPN EM89       
LOUD: 20191113_002115  -4 -0.3 1504 ~ CQ DX N2KI FN21
LOUD: 20191113_000945  -3  0.2  419 ~ EA3HRU KM8AM EN80
LOUD: 20191112_235145  -4 -0.8 1504 ~ CQ DX N2KI FN21
LOUD: 20191112_233100   0 -0.1  355 ~ CQ DX KB4QZH EM78
LOUD: 20191112_232615  -5  0.0 2339 ~ S92HP W4UM EL97
MW 980-1700kHz IQ-recording started at 12.11.2019 22:19:04 UTC - North American trigger.
START:20191112_221845 -18  0.3 1550 ~ EI9IB WA2ALY FN20
======================================================================================== 
SAVED:HDSDR_20191112_052604Z_1340kHz_RF.wav
Recording stopped at 12.11.2019 06:03:03 UTC.
LOUD: 20191112_052530  -2 -0.5 1817 ~ SM0MDG WX4G EL87
MW 980-1700kHz IQ-recording started at 12.11.2019 05:26:03 UTC - North American trigger.
START:20191112_052530  -2 -0.5 1817 ~ SM0MDG WX4G EL87
======================================================================================== 
SAVED:HDSDR_20191112_012704Z_1340kHz_RF.wav
Recording stopped at 12.11.2019 05:03:04 UTC.
LOUD: 20191112_045015  -3 -0.5 1694 ~ SM4CAN WX4G EL87
LOUD: 20191112_041600  -4 -0.1  662 ~ CQ DX NR1DX EL87
MW 980-1700kHz IQ-recording started at 12.11.2019 01:27:03 UTC - North American trigger.
START:20191112_012630 -16  1.2 2016 ~ KD5JDS K4ZO EM95
======================================================================================== 
SAVED:HDSDR_20191110_215505Z_1340kHz_RF.wav
Recording stopped at 11.11.2019 03:09:03 UTC.
LOUD: 20191111_010230  -3  0.1 1715 ~ OY9JD WS9V EM59        
MW 980-1700kHz IQ-recording started at 10.11.2019 21:55:03 UTC - North American trigger.
START:20191110_215400 -14 -0.0 1353 ~ CQ DX WT3Q FN20
======================================================================================== 
SAVED:HDSDR_20191110_010704Z_1340kHz_RF.wav
Recording stopped at 10.11.2019 07:09:03 UTC.
LOUD: 20191110_062515  -2  0.2 2065 ~ CQ DX N0FW EM79
LOUD: 20191110_054115  -3 -0.2 1558 ~ CQ VE3BW FN02
LOUD: 20191110_050645  -5  0.2 1924 ~ RA1AOB K3WC FN10
LOUD: 20191110_050115  -5  0.3 2470 ~ CQ DX KY7M DM52
LOUD: 20191110_045645  -5  0.1 2470 ~ CQ DX KY7M DM52
LOUD: 20191110_045215  -3 -0.0 2005 ~ RA3WDK VE3BW FN02
LOUD: 20191110_021015  -4  0.2 1120 ~ RK9AX AA7A DM52
MW 980-1700kHz IQ-recording started at 10.11.2019 01:07:03 UTC - North American trigger.
START:20191110_010630 -15  0.0  957 ~ RW9AW AA7A DM52         ^
======================================================================================== 
SAVED:HDSDR_20191109_231804Z_1340kHz_RF.wav
Recording stopped at 10.11.2019 01:03:04 UTC.
LOUD: 20191110_000215  -3  0.2 1319 ~ LX/PA3L NC3Z FM15
MW 980-1700kHz IQ-recording started at 9.11.2019 23:18:04 UTC - North American trigger.
START:20191109_231730 -19  0.1 2255 ~ LZ4TL N4MEC FM06
======================================================================================== 
SAVED:HDSDR_20191109_022304Z_1340kHz_RF.wav
Recording stopped at 9.11.2019 04:09:05 UTC.
LOUD: 20191109_035500   7  0.1 1491 ~ CQ AA4UC EL98
MW 980-1700kHz IQ-recording started at 9.11.2019 02:23:03 UTC - North American trigger.
START:20191109_022230 -23  0.1  918 ~ CQ AA3B FN20            ^
======================================================================================== 
SAVED:HDSDR_20191108_232204Z_1340kHz_RF.wav
Recording stopped at 9.11.2019 02:08:03 UTC.
LOUD: 20191109_002615  -4  0.1 2580 ~ CQ AA9A EN54
MW 980-1700kHz IQ-recording started at 8.11.2019 23:22:03 UTC - North American trigger.
START:20191108_232130 -18  0.0 2012 ~ CQ DX W9RN EN52
======================================================================================== 
SAVED:HDSDR_20191108_010804Z_1340kHz_RF.wav
Recording stopped at 8.11.2019 06:03:04 UTC.
LOUD: 20191108_032345  -1  0.1 1919 ~ LA2XPA KY7M DM52
LOUD: 20191108_031445  -5  0.1 1501 ~ K0TET NF3R FN20
LOUD: 20191108_031200  -4  0.1 1501 ~ HB9BIN NF3R FN20
LOUD: 20191108_030415  -4  0.1  877 ~ UN1L AA7A DM52
LOUD: 20191108_025845  -3  0.2  837 ~ UN1L AA7A DM52
LOUD: 20191108_025445  -4 -0.1 2358 ~ UN1L N4MEC FM06
LOUD: 20191108_024845  -4 -0.1 1465 ~ CQ K2RET FM29
LOUD: 20191108_023130   0  0.0 1363 ~ V51B K0KX EN35
LOUD: 20191108_022445  -3 -0.3 1917 ~ OY9JD N4RJ EM91        
MW 980-1700kHz IQ-recording started at 8.11.2019 01:08:03 UTC - North American trigger.
START:20191108_010730 -21  0.1  567 ~ OY9JD W8ATE EN81        ^
======================================================================================== 
SAVED:HDSDR_20191107_230504Z_1340kHz_RF.wav
Recording stopped at 8.11.2019 01:03:04 UTC.
LOUD: 20191107_230445  -4  0.0 2611 ~ 4S7AB AB3CV FM19       
MW 980-1700kHz IQ-recording started at 7.11.2019 23:05:03 UTC - North American trigger.
START:20191107_230445  -4  0.0 2611 ~ 4S7AB AB3CV FM19        ^
======================================================================================== 
SAVED:HDSDR_20191106_221005Z_1340kHz_RF.wav
Recording stopped at 6.11.2019 23:07:04 UTC.
LOUD: 20191106_220945  -5 -0.0 1457 ~ CQ DX WT3Q FN20
MW 980-1700kHz IQ-recording started at 6.11.2019 22:10:04 UTC - North American trigger.
START:20191106_220945  -5 -0.0 1457 ~ CQ DX WT3Q FN20
======================================================================================== 
SAVED:HDSDR_20191106_192907Z_1140kHz_RF.wav
Recording stopped at 6.11.2019 21:03:05 UTC.
LOUD: 20191106_200115   1  2.2 1408 ~ CQ JF2KOZ PM84
LOUD: 20191106_195200   1  2.2  960 ~ F4BKV JA4KDT PM64
LOUD: 20191106_194245  -4  2.0 1842 ~ CQ DX JA8WKE QN02
MW 780-1500kHz IQ-recording started at 6.11.2019 19:29:04 UTC - Japanese trigger.
START:20191106_192800 -11  1.9 2560 ~ SK3W JO7KMB QM09
======================================================================================== 
SAVED:HDSDR_20191106_013904Z_1340kHz_RF.wav
Recording stopped at 6.11.2019 02:07:04 UTC.
LOUD: 20191106_015145  -5  0.1  792 ~ VP8EME W4UM EL97       
MW 980-1700kHz IQ-recording started at 6.11.2019 01:39:04 UTC - North American trigger.
START:20191106_013845 -16  0.1 1420 ~ VP8EME K3UL FN11
======================================================================================== 
SAVED:HDSDR_20191103_012704Z_1340kHz_RF.wav
Recording stopped at 3.11.2019 02:27:03 UTC.
LOUD: 20191103_015630  -3  1.2 1965 ~ V51B WX4G EL87         
MW 980-1700kHz IQ-recording started at 3.11.2019 01:27:05 UTC - North American trigger.
START:20191103_012615 -16 -0.1 1728 ~ CU3AK K4JJW FM15
======================================================================================== 
SAVED:HDSDR_20191101_225704Z_1340kHz_RF.wav
Recording stopped at 2.11.2019 02:37:03 UTC.
LOUD: 20191102_015645  -3  0.1 2201 ~ YU1EL W8ATE EN81       
LOUD: 20191102_011615  -5  0.0 2250 ~ CQ K2RET FM29
LOUD: 20191102_005315  -5  0.2  253 ~ ES6RQ W8ATE EN81
LOUD: 20191102_004115  -3 -0.0  640 ~ G4DZE W3LL FM19
LOUD: 20191102_001000  -3  0.1 2086 ~ CQ W3LL FM19
LOUD: 20191101_234630  -3  0.1 1890 ~ IK1NPP W3LL FM19
MW 980-1700kHz IQ-recording started at 1.11.2019 22:57:03 UTC - North American trigger.
START:20191101_225645 -12  0.1 1375 ~ KC3MAL W3LL FM19        ^
======================================================================================== 
SAVED:HDSDR_20191029_201306Z_1140kHz_RF.wav
Recording stopped at 29.10.2019 21:23:04 UTC.
LOUD: 20191029_201730  -2  0.3 2306 ~ CQ DX JA8WKE QN02
MW 780-1500kHz IQ-recording started at 29.10.2019 20:13:04 UTC - Japanese trigger.
START:20191029_201230 -13  0.5 1226 ~ S51DI JA8KSF QN03
======================================================================================== 
SAVED:HDSDR_20191028_020704Z_1340kHz_RF.wav
Recording stopped at 28.10.2019 03:07:03 UTC.
LOUD: 20191028_022015  -5  0.4 1026 ~ 5K0K WX4G EL87
MW 980-1700kHz IQ-recording started at 28.10.2019 02:07:03 UTC - North American trigger.
START:20191028_020645  -8 -0.1 1738 ~ CX6VM AD6D EM00         ^
======================================================================================== 
SAVED:HDSDR_20191023_232104Z_1340kHz_RF.wav
Recording stopped at 24.10.2019 04:02:04 UTC.
LOUD: 20191024_022845  -4  0.1 1351 ~ DJ1AA N3NGE FN20      
LOUD: 20191024_020815  -1  0.1  635 ~ OH5VT AA7A DM52
LOUD: 20191024_015915  -1  0.1 1033 ~ CQ DX N0FW EM79
LOUD: 20191024_012445  -5  0.2  968 ~ UN1L K3AJ FM19        
LOUD: 20191024_010115  -3  0.1 1713 ~ YL2CZ KR9U EN71
LOUD: 20191024_010145  -4 -0.2 1832 ~ CQ AB3AH FN20
LOUD: 20191024_005415  -4 -0.1 2492 ~ UN1L W3KX FM19
LOUD: 20191024_004845  -2  0.0  755 ~ IS0CDS KR9U EN71
LOUD: 20191024_001630  -5  0.1  481 ~ IS0CDS KR9U EN71      
LOUD: 20191024_000915  -5  0.4 1180 ~ IS0CDS KR9U EN71
LOUD: 20191024_000945  -3 -0.1 1295 ~ IS0CDS WB3D FM07      
LOUD: 20191024_000515  -4  0.1 1097 ~ YL2CZ W3LL FM19
LOUD: 20191024_000545  -4  0.5  649 ~ OM5ZW AA2GF FN02      
LOUD: 20191023_235545   0 -0.3 1338 ~ IS0CDS W3LL FM19
LOUD: 20191023_235015  -5 -0.1 1398 ~ YL2CZ WB3D FM07
MW 980-1700kHz IQ-recording started at 23.10.2019 23:21:03 UTC - North American trigger.
START:20191023_232045 -13  0.1 2098 ~ RV0AR N4MEC FM06      
======================================================================================== 
SAVED:HDSDR_20191023_032504Z_1340kHz_RF.wav
Recording stopped at 23.10.2019 05:47:04 UTC.
LOUD: 20191023_032830  -1 -0.0  633 ~ CQ DX W9RN EN52
MW 980-1700kHz IQ-recording started at 23.10.2019 03:25:03 UTC - North American trigger.
START:20191023_032400 -15 -0.0 1001 ~ DL8MKG W7HPW DN40
======================================================================================== 
SAVED:HDSDR_20191023_003704Z_1340kHz_RF.wav
Recording stopped at 23.10.2019 03:23:04 UTC.
LOUD: 20191023_012230  -3  0.1 2085 ~ UN1L W3KX FM19        
LOUD: 20191023_011900  -4 -0.1 2085 ~ UN1L W3KX FM19
LOUD: 20191023_005030  -2 -0.0 2035 ~ UN1L AB3CV FM19       
LOUD: 20191023_004030  -5 -0.0  523 ~ UN1L AB3CV FM19       
MW 980-1700kHz IQ-recording started at 23.10.2019 00:37:03 UTC - North American trigger.
START:20191023_003600 -13 -0.0  524 ~ UN1L AB3CV FM19
======================================================================================== 
SAVED:HDSDR_20191022_234604Z_1340kHz_RF.wav
Recording stopped at 23.10.2019 00:32:04 UTC.
MW 980-1700kHz IQ-recording started at 22.10.2019 23:46:03 UTC - North American trigger.
START:20191022_234500 -14  0.1 2049 ~ HB9BIN K4JJW FM15
======================================================================================== 
SAVED:HDSDR_20191021_235804Z_1340kHz_RF.wav
Recording stopped at 22.10.2019 04:18:04 UTC.
LOUD: 20191022_031715  -1  0.2 1350 ~ CQ K0BBC EM73
LOUD: 20191022_031745  -3  0.3 1350 ~ CQ K0BBC EM73         
LOUD: 20191022_002115  -4  0.0  426 ~ CQ W6NWS FM05
LOUD: 20191022_001215  -2  0.1 1894 ~ IS0CDS K3AJ FM19
LOUD: 20191022_001245  -3  0.0 1894 ~ IS0CDS K3AJ FM19      
MW 980-1700kHz IQ-recording started at 21.10.2019 23:58:08 UTC - North American trigger.
START:20191021_235700 -19 -0.1 1700 ~ R7DX WB3D FM07
======================================================================================== 
SAVED:HDSDR_20191021_232905Z_1340kHz_RF.wav
Recording stopped at 21.10.2019 23:57:03 UTC.
LOUD: 20191021_232800   1  0.1  698 ~ S79CI W3KX FM19
MW 980-1700kHz IQ-recording started at 21.10.2019 23:29:08 UTC - North American trigger.
START:20191021_232800   1  0.1  698 ~ S79CI W3KX FM19
======================================================================================== 
SAVED:HDSDR_20191021_005005Z_1340kHz_RF.wav
Recording stopped at 21.10.2019 02:07:04 UTC.
LOUD: 20191021_013215  -1 -0.2  915 ~ OX3HI W4UM EL97
LOUD: 20191021_012915  -5 -0.4  671 ~ OX3HI W4UM EL97
LOUD: 20191021_011645  -4  0.2 2708 ~ S79W W4UM EL97
LOUD: 20191021_011230  -3 -0.0  553 ~ 3V8SF AB3CV FM19      
MW 980-1700kHz IQ-recording started at 21.10.2019 00:50:05 UTC - North American trigger.
START:20191021_004900 -11  0.0 1505 ~ OX3HI W9DEY EN52
========================================================================================