Remote QTH of Jukka OH2BUA
Iitti in Southern Finland, grid square KP30BX.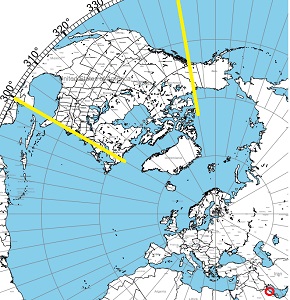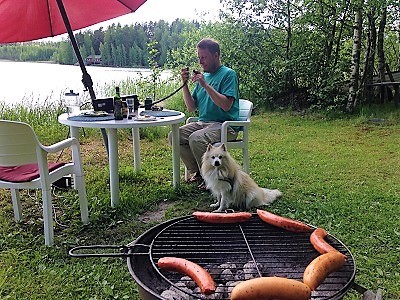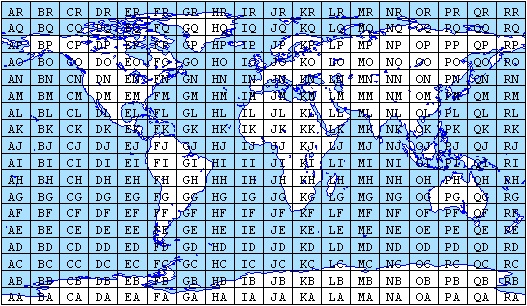 Current system state is LISTENING - from Wed, 21 Feb 2018 02:30
Tromso K-index is 0. Kyoto DST-index is 1. SFI is 80. A-index is 2.
Hamshack temperature: 5.4°C 41.7°F. RSP2 ext: 10.4°C 50.8°F. RasPi int: 38.6°C 102.5°F.

On this page I introduce my automatic Propagation-triggered-DX-recording system, with real-time updates. All times here are UTC.
The idea is following: SDR receiver is continuously monitoring a wide segment between 400kHz - 1900kHz - which includes the Mediumwave AM broadcast band as well as the 1.8MHz 160 meters Amateur Radio band.
FT8 digital mode ham radio signals at 1.840MHz are watched all the time for possibly interesting long-distance signals to appear. At least two different - even weak - FT8 DX stations within any five minutes period are needed. If that happens - a wideband MW-recording is started.
While a recording is running the FT8 signals are still continuously monitored.
Then, when the propagation conditions fall and no more FT8 digital signals are heard, the recording will be stopped.
Did we receive strong enough FT8 signals while recording? (The limit is now set at -10dB.) If not, we will automatically delete it. If yes, we'll save the recording, for me to listen the MW broadcast stations at a later time. (I prefer to sleep overnight, letting the computer to work for me.)
The system is 'tuned' for North American signals, recognized by grid squares in FT8 data frames. You can compare squares readable on log rows (see below, like 'EN81') with the map on upper right of this page.
The gear is SDRplay RSPduo and Double-KAZ antenna pointing to 325 degrees. With not less than three software-selectable antenna inputs, RSPduo is great for remote sites. Also at there is SDRPlay RSP1A, Intel Core i7 NUC, Raspberry Pi 3, ICOM IC-746PRO transceiver, FTDI and Radioarena digital interfaces, Diamond GSV-3000 non-switching power supply, NETIO4 power controller, 160-6m New Carolina Windom, 5-ele FM-BC yagi, HF-gp, Huawei B593s LTE router w/ 50Mbps link - all fully remote-useable. And not less than a kilogram (2lbs) of Fair-Rite ferrite toroids.
---

This recording is SAVED:  HDSDR_20180221_022006Z_1200kHz_RF.wav
Tromso K-index was 0. Kyoto DST-index was -5. SFI was 68. A-index was 5.
Recording stopped on Wed, 21 Feb 2018 02:30
022445   7  0.8 1970 ~  RZ6BS VY2HH FN86
022430  -3  1.1 1859 ~  R9GM VE1PZ FN85 
022430 -19  0.8 1639 ~  CQ W0MU DM79    
022415 -16  1.6 1829 ~  SV8CS W4CHA EL88
022415 -17  1.5  928 ~  AD4JH W4LK EM93 
022400 -21  1.4  847 ~  CQ AD4JH EM93   
022345 -15  1.7 1828 ~  SV8CS W4CHA EL88
022345  -6  0.9 1970 ~  UN1L VY2HH FN86 
022345 -11  1.5 1803 ~  SV8CS K1HTV FM18
022345 -19  1.5 1434 ~  N9YKE KN4CNU EM75        
022345 -17  1.6 1277 ~  CQ KF5BA EM50   
022345 -19  1.5  928 ~  AD4JH W4LK EM93 
022315  -9  0.9 1970 ~  UN1L VY2HH FN86 
022245 -18  0.9 1748 ~  SV8CS W4WT EM74 
022215 -18  0.9 1747 ~  SV8CS W4WT EM74 
022145 -16  1.5 1086 ~  CQ N9KY EM66    
022145  -5  1.5 1034 ~  K9GJN W9YSX EM79
022145 -16  1.6  826 ~  WD4OIN W4LK EM93
022130 -17  0.8 1639 ~  CQ W0MU DM79    
022115  -8  1.5 1085 ~  CQ N9KY EM66    
022115   1  1.5 1034 ~  K9GJN W9YSX EM79
022100 -14  0.8 1640 ~  CQ W0MU DM79    
022030  -9  0.9 1640 ~  CQ W0MU DM79    
021945  -6  1.6 1033 ~  K9GJN W9YSX EM79
021930  -4  0.9 1970 ~  XE1H VY2HH FN86 
021915  -7  1.6  361 ~  CQ N5SD EM27    
021900  -8  0.9 1970 ~  XE1H VY2HH FN86 
021845 -17  1.7 2172 ~  RZ6BS W4WT EM74 
021845 -16  1.7 1004 ~  CQ W4RJC EM75   
021845  -3  2.0  663 ~  AB8UL N2BJ EN61 
021845  -8  1.7  361 ~  CQ N5SD EM27    
021830 -10  0.9 1970 ~  XE1H VY2HH FN86 
021815 -13  1.6 1003 ~  CQ W4RJC EM75   
021800 -19  1.5  847 ~  CQ AD4JH EM93   
021745  -8  1.1 1859 ~  RG4D VE1PZ FN85 
021715  -6  1.1 1859 ~  RG4D VE1PZ FN85 
021645  -4  1.0 1859 ~  RG4D VE1PZ FN85 
021615  -5  1.1 1859 ~  RG4D VE1PZ FN85 
021545 -12  0.3 1859 ~  UN1L VE1PZ FN85 
021545 -13  1.6 1829 ~  SV8CS W4LK EM93 
021545 -23  1.1 1076 ~  WD4OIN AA9RR EN62        
021515 -11  1.1 1858 ~  UN1L VE1PZ FN85 
021515  -8  1.6 1827 ~  SV8CS AA5AT EM40
021515 -16  1.6 1129 ~  N4EKU N9KY EM66 
Recording started on Wed, 21 Feb 2018 02:20
================================================== 
This recording is SAVED:  HDSDR_20180215_032505Z_1200kHz_RF.wav
Tromso K-index was 0. Kyoto DST-index was 4. SFI was 75. A-index was 3.
Recording stopped on Thu, 15 Feb 2018 03:35
032945 -13  0.9 2034 ~  CQ K3WI FM28    
032945 -17  0.1 1656 ~  CQ CO2RQ EL83   
032945 -12  0.9  965 ~  CQ DX VE2FXL FN46        
032930 -23  1.2  700 ~  CQ NE K1BUK FN31
032915 -14  0.9 2034 ~  CQ K3WI FM28    
032915  -7  0.9  965 ~  CQ DX VE2FXL FN46        
032900 -15  0.9  712 ~  CQ K7MAC DN13   
032900 -14  0.3 1296 ~  CO2RQ VE3OAT FN25        
032900 -12  1.2  700 ~  CQ NE K1BUK FN31
032845 -20  0.9 2034 ~  CQ K3WI FM28    
032830 -20  0.9  712 ~  CQ K7MAC DN13   
032830 -12  0.3 1296 ~  CO2RQ VE3OAT FN25        
032830 -16  1.2  700 ~  CQ NE K1BUK FN31
032815 -20  1.1 2380 ~  CQ VA3FF FN03   
032815 -12  0.9 2257 ~  CQ DX VE2FXL FN46        
032815 -12  0.9 2033 ~  CQ K3WI FM28    
032800 -18  1.2 1182 ~  CQ NE K1BUK FN31
032745 -18  0.9  907 ~  ON4GPE N4MRM EM78        
032745 -11  0.9 2257 ~  CQ DX VE2FXL FN46        
032745 -14  1.0 1816 ~  CQ N9RC EM79    
032745  -9  0.1 1655 ~  CQ CO2RQ EL83   
032730 -19  0.9 1883 ~  CQ W0MU DM79    
032730   1  1.0 2324 ~  VE3YXO WF7B FM16
032715 -13  0.8 2257 ~  CQ DX VE2FXL FN46        
032715 -13  1.0 1816 ~  CQ N9RC EM79    
032715  -9  0.1 1655 ~  CQ CO2RQ EL83   
032715 -10  0.8  862 ~  R6CR W9YSX EM79 
032700 -18  1.0 2099 ~  WB7S K4GJF FM09 
032700 -12  0.3 1956 ~  CO2RQ VE3OAT FN25        
032645 -19  1.4  862 ~  R6CR VE3XAT FN25
032645 -11  1.0 1816 ~  CQ N9RC EM79    
032645 -11  0.1 1655 ~  CQ CO2RQ EL83   
032645 -11  0.8  862 ~  R6CR W9YSX EM79 
032630 -10  1.0 2099 ~  WB7S K4GJF FM09 
032630 -20  0.9 2034 ~  K3WI K4CMS EM66 
032615 -18  1.0 2381 ~  CQ VA3FF FN03   
032615 -10  0.9 2034 ~  CQ K3WI FM28    
032615  -8  1.0 1816 ~  CQ N9RC EM79    
032615 -12  0.6 1655 ~  CQ CO2RQ EL83   
032615 -13  0.8  862 ~  R6CR W9YSX EM79 
032600 -14  0.3 1656 ~  CO2RQ VE3OAT FN25        
032600 -21  0.9 1547 ~  K1HTV K4CVL EL87
032545 -19  1.0 2380 ~  CQ VA3FF FN03   
032545 -14  0.9 2034 ~  CQ K3WI FM28    
032545 -10  1.0 1816 ~  CQ N9RC EM79    
032545 -11  0.1 1655 ~  CQ CO2RQ EL83   
032545 -13  0.9 1546 ~  CQ K1HTV FM18   
032545 -17  0.9  907 ~  ON4GPE N4MRM EM78        
032530 -11  0.3 1656 ~  CO2RQ VE3OAT FN25        
032530 -21  0.9  712 ~  CO2RQ K7MAC DN13
032515 -19  0.7 2380 ~  CQ VA3FF FN03   
032515 -12  0.5 2034 ~  CQ K3WI FM28    
032515  -6  0.6 1815 ~  CQ N9RC EM79    
032515 -11 -0.2 1656 ~  CQ CO2RQ EL83   
032515  -9  0.5 1546 ~  CQ K1HTV FM18   
032515 -11  0.3  490 ~  CQ DX NI0G EM48 
032445  -5  1.0 1815 ~  CQ N9RC EM79    
032445 -10  0.9 2034 ~  CQ K3WI FM28    
032445  -8  0.6 1655 ~  CQ CO2RQ EL83   
032445 -11  0.9 1546 ~  CQ K1HTV FM18   
032445 -18  0.9  907 ~  ON4GPE N4MRM EM78        
032430 -12  0.3 1929 ~  CO2RQ VE3OAT FN25        
032430 -20  0.9  712 ~  CO2RQ K7MAC DN13
032430 -20  0.9 1883 ~  SV1FJA K4CVL EL87        
032430 -22  1.3 1655 ~  CO2RQ VE1VOX FN85        
032415 -11  1.0 1815 ~  CQ N9RC EM79    
032415 -15  0.7  490 ~  CQ DX NI0G EM48 
032415 -19  1.1 2381 ~  CQ VA3FF FN03   
032415 -11  0.9 2033 ~  CQ K3WI FM28    
032415 -12  0.1 1656 ~  CQ CO2RQ EL83   
032415 -11  0.9 1546 ~  CQ K1HTV FM18   
032415  -9  0.9 1077 ~  ON4GPE AI2N FN13
032400 -14  0.3 1929 ~  CO2RQ VE3OAT FN25        
032400 -18  0.9  712 ~  CO2RQ K7MAC DN13
032345 -11  0.1 1655 ~  CQ CO2RQ EL83   
032345 -19  1.0 2380 ~  CQ VA3FF FN03   
032345 -11  0.9 2257 ~  CQ DX VE2FXL FN46        
032345  -8  0.9 2034 ~  CQ K3WI FM28    
032345  -8  1.0 1816 ~  CQ N9RC EM79    
032345  -9  0.9 1546 ~  CQ K1HTV FM18   
032345 -14  0.7  490 ~  CQ DX NI0G EM48 
032330 -12  0.2 1929 ~  CO2RQ VE3OAT FN25        
032330 -22  0.9  712 ~  CO2RQ K7MAC DN13
032315  -9  0.6 1656 ~  CQ CO2RQ EL83   
032315 -17  1.0 2381 ~  CQ VA3FF FN03   
032315 -12  0.8 2257 ~  CQ DX VE2FXL FN46        
032315 -10  0.9 2034 ~  CQ K3WI FM28    
032315 -12  0.9 1546 ~  CQ K1HTV FM18   
032315 -18  0.9  943 ~  CQ N4EKU EM77   
032300 -20  0.8 1413 ~  VE3YXO N8HMG EN91        
032300 -22  0.9  712 ~  CO2RQ K7MAC DN13
032300 -17  1.0  650 ~  SV1FJA K4GJF FM09        
032300 -18  0.9  319 ~  CQ DX N4HID EM66
032245  -8  0.8 2257 ~  CQ DX VE2FXL FN46        
032245 -11  0.9 1546 ~  CQ K1HTV FM18   
032230 -13  1.0  649 ~  SV1FJA K4GJF FM09        
032215  -6  0.9 2257 ~  CQ DX VE2FXL FN46        
032215 -10  0.9 1546 ~  CQ K1HTV FM18   
032215 -21  1.5 1171 ~  SM3NRY WA9ETW EN52       
032200 -13  1.0  649 ~  SV1FJA K4GJF FM09        
032145 -19  1.0 2381 ~  CQ VA3FF FN03   
032145  -5  1.0 1816 ~  CQ N9RC EM79    
032145  -9  0.9 1546 ~  CQ K1HTV FM18   
032130 -11  0.8 1656 ~  CO2RQ W9YSX EM79
032115 -15  0.6 1657 ~  CQ CO2RQ EL83   
032115  -4  1.0 1815 ~  CQ N9RC EM79    
032115 -20  0.9  943 ~  CQ N4EKU EM77   
032100 -17  0.9 1883 ~  CQ W0MU DM79    
032045 -10  0.9 2033 ~  CQ DX VE2FXL FN46        
032045  -9  1.0 1816 ~  CQ N9RC EM79    
032030 -24  0.9 1883 ~  CQ W0MU DM79    
032015 -11  0.9 2033 ~  CQ DX VE2FXL FN46        
032015 -14  1.0 1816 ~  CQ N9RC EM79    
032015 -17  0.9 1349 ~  CQ VA3HP EN92   
032000 -20  0.9 2381 ~  VA3FF K4CVL EL87
Recording started on Thu, 15 Feb 2018 03:25
================================================== 
This recording is SAVED:  HDSDR_20180214_003006Z_1200kHz_RF.wav
Tromso K-index was 0. Kyoto DST-index was 2. SFI was 76. A-index was 3.
Recording stopped on Wed, 14 Feb 2018 00:40
003445 -12  0.9 1352 ~  YV4DYJ K4KAY EM95        
003445 -11  1.2 1046 ~  F2YT AA2QR FN31 
003430 -12  0.9 1272 ~  YU1EL W3MR FM18 
003430  10  0.8 1663 ~  TF3DT VY2HH FN86
003430  -2  1.0 1425 ~  TF3DT W8LRL FM19
003430  -4  1.0 1273 ~  YU1EL WF7B FM16 
003430 -11  0.9  949 ~  SV1FJA K4JGR EM85        
003415 -15  1.2 1046 ~  F2YT AA2QR FN31 
003400 -11  0.9 1272 ~  YU1EL W3MR FM18 
003400   9  0.8 1663 ~  TF3DT VY2HH FN86
003400  -7  0.9 1552 ~  CQ N1IX FN42    
003400  -2  1.0 1425 ~  TF3DT W8LRL FM19
003400 -18  0.9 1331 ~  VA3HP WA2MCR FN31        
003400  -7  1.0 1273 ~  YU1EL WF7B FM16 
003400 -12  0.9  949 ~  SV1FJA K4JGR EM85        
003345 -11  1.2 1046 ~  F2YT AA2QR FN31 
003330  11  0.9 1663 ~  TF3DT VY2HH FN86
003330  -7  0.9 1552 ~  CQ N1IX FN42    
003330   0  1.0 1425 ~  TF3DT W8LRL FM19
003330 -19  0.9 1331 ~  CQ WA2MCR FN31  
003330 -10  0.9  949 ~  SV1FJA K4JGR EM85        
003300   1  1.0 1425 ~  TF3DT W8LRL FM19
003300 -18  0.9 1331 ~  CQ WA2MCR FN31  
003300  -9  0.9  949 ~  SV1FJA K4JGR EM85        
003300 -16  1.0  412 ~  CQ DX N0TB EN34 
003230 -16  0.9 1331 ~  CQ WA2MCR FN31  
003230 -11  0.9 1272 ~  YU1EL W3MR FM18 
003200  -7  0.9 1552 ~  CQ N1IX FN42    
003200 -16  0.9 1331 ~  CQ WA2MCR FN31  
003200  -9  0.9  949 ~  G3PFM K4JGR EM85
003200 -16  1.0  412 ~  CQ DX N0TB EN34 
003130   1  1.0 1048 ~  G3PFM W8LRL FM19
003130 -18  0.8 1488 ~  YU1EL KZ8Y EN81 
003130 -13  1.8 1150 ~  CQ KX4X EM63    
003130  -8  0.9  950 ~  G3PFM K4JGR EM85
003130 -18  1.0  413 ~  CQ DX N0TB EN34 
003115 -20  0.9  281 ~  CQ N8OQ FM07    
003100  -1  1.0 1048 ~  G3PFM W8LRL FM19
003100 -23  0.9 1489 ~  YU1EL KZ8Y EN81 
003100 -12  1.8 1150 ~  CQ KX4X EM63    
003100 -10  0.9  950 ~  G3PFM K4JGR EM85
003100 -13  0.9  784 ~  LX1JX N4ZTN FM15
003045  -9  0.9 1224 ~  CQ K4KAY EM95   
003045 -16  0.9 1971 ~  CQ N2VV FN20    
003030 -11  0.9 1097 ~  CQ EU N4ZTN FM15
003030  -1  1.0 1047 ~  G3PFM W8LRL FM19
003030 -12  0.9 1273 ~  YU1EL W3MR FM18 
003030 -12  0.9  949 ~  G3PFM K4JGR EM85
002945 -10  0.9 1224 ~  CQ K4KAY EM95   
002930   0  1.0 1048 ~  G3PFM W8LRL FM19
002930 -10  0.9 1273 ~  YU1EL W3MR FM18 
002930 -10  0.9  949 ~  G3PFM K4JGR EM85
002930 -18  1.0  412 ~  CQ DX N0TB EN34 
002915 -16  0.8 2109 ~  CQ N2VV FN20    
002900 -18  0.9 1158 ~  G3PFM WA2MCR FN31        
002900 -17  1.9 1271 ~  YU1EL KX4X EM63 
002900   0  1.0 1048 ~  G3PFM W8LRL FM19
002900  -9  0.9 1552 ~  LX1JX N1IX FN42 
002900 -17  0.9 1272 ~  YU1EL W3MR FM18 
002900 -13  0.9  949 ~  G3PFM K4JGR EM85
002845  12  0.9 1663 ~  SV1CNS VY2HH FN86        
002845 -17  0.9 1424 ~  CQ K4KAY EM95   
002830 -10  0.8 1840 ~  CQ K1NZ FN32    
002830 -13  0.9  949 ~  G3PFM K4JGR EM85
002815   8  0.8 1663 ~  SV1CNS VY2HH FN86        
002815 -16  1.1 1423 ~  CQ K4KAY EM95   
002800 -13  0.0 1840 ~  CQ K1NZ FN32    
002800  -8  0.8 1506 ~  LX1JX N1IX FN42 
002800  -9  0.9 1249 ~  G3PFM K4JGR EM85
002745  10  0.8 1663 ~  SV1CNS VY2HH FN86        
002745 -19  1.2 1424 ~  CQ K4KAY EM95   
002730  -9  0.8 1840 ~  CQ K1NZ FN32    
002730  -5  0.9 1506 ~  LX1JX N1IX FN42 
002730 -11  0.9 1249 ~  YU1EL K4JGR EM85
002715   6  0.8 1663 ~  SV1CNS VY2HH FN86        
002715 -20  1.2 1423 ~  CQ K4KAY EM95   
002715 -16  0.9  518 ~  CQ N2VV FN20    
002700 -18  0.9  280 ~  CQ N8OQ FM07    
002700  -7  0.9 1484 ~  YU1EL W3MR FM18 
002700 -10  0.9 1249 ~  YU1EL K4JGR EM85
002645 -16  1.2 1424 ~  CQ K4KAY EM95   
002645   4  0.9 1663 ~  SV1CNS VY2HH FN86        
002645 -16  0.8  518 ~  CQ N2VV FN20    
002630 -17  0.9 1249 ~  YU1EL K4JGR EM85
002615 -18  1.2 1424 ~  CQ K4KAY EM95   
002600 -14  0.9 2199 ~  YU1EL K4JGR EM85
002530  -9  0.9  862 ~  S58N N4DB FM07  
002515 -13  2.1  945 ~  CQ K2WH FN21    
002515 -14  0.8 1670 ~  XP3A K1NZ FN32  
002500 -16  2.0 1137 ~  CQ KX4X EM63    
002500  -9  0.9  862 ~  S58N N4DB FM07  
Recording started on Wed, 14 Feb 2018 00:30
================================================== 
This recording is SAVED:  HDSDR_20180208_005005Z_1200kHz_RF.wav
Tromso K-index was 1. Kyoto DST-index was 6. SFI was 77. A-index was 4.
Recording stopped on Thu, 08 Feb 2018 01:05
005945 -16 -0.2 1699 ~  CQ NF3R FN20    
005945 -23  0.9  948 ~  N2BJ KC2RXS EM96
005930 -12  0.9 2167 ~  FG8OJ KM2S FN20 
005930 -24  0.9 1883 ~  R7DA KI4WCQ EM77
005930 -24  0.6 1794 ~  R7DA N2MGT FN13 
005930 -20  0.8 1556 ~  R7DA KC2ZWX FN03
005930 -19  0.7 1032 ~  CQ W9YSX EM79   
005930 -14  0.9  795 ~  YU1EL N4GU FM05 
005930 -14  0.9  620 ~  CQ DX K1JT FN20 
005930 -23  0.8 1300 ~  SP9N W7JW EN82  
005915 -16  0.9 1402 ~  CQ DX KJ3N FM29 
005915 -24  0.9  948 ~  N2BJ KC2RXS EM96
005900 -20  0.9 1880 ~  SP9N KS4YT EM63 
005900 -19  0.8 1301 ~  SP9N W7JW EN82  
005900 -13  1.1  734 ~  CQ N2BJ EN61    
005845 -11  0.9 1402 ~  CQ DX KJ3N FM29 
005830 -19  0.9 2134 ~  FG8OJ WG0G EN35 
005830 -14  0.9 2094 ~  FG8OJ KM2S FN20 
005830  -8  0.9  795 ~  FG8OJ N4GU FM05 
005830 -10  1.1  734 ~  CQ N2BJ EN61    
005830 -14  1.0  629 ~  CQ DX K1JT FN20 
005815  -3  0.9 1402 ~  CQ DX KJ3N FM29 
005815 -16  0.9  696 ~  CQ WB2UFF FN21  
005800 -23  0.9 2134 ~  FG8OJ WG0G EN35 
005800 -11  0.7 1033 ~  CQ W9YSX EM79   
005800 -20  1.5  445 ~  KM4PFF W4LK EM93
005745 -21  0.9  697 ~  CQ WB2UFF FN21  
005745 -22  0.9  300 ~  W2IRT K4RDU EM97
005730 -11  0.7 1033 ~  CQ W9YSX EM79   
005715 -16  0.8  300 ~  W2IRT K4RDU EM97
005700 -13  0.9 1155 ~  CQ W2IRT FN20   
005700  -7  0.6 1033 ~  CQ W9YSX EM79   
005700 -10  0.8  697 ~  LX1JX K1KA FN42 
005645  -7  0.9 1682 ~  UN1L VY2HH FN86 
005630 -11  0.8  697 ~  LX1JX K1KA FN42 
005630 -11  0.9 1556 ~  R7DA W0ZD FN11  
005630 -13  0.9 1155 ~  CQ W2IRT FN20   
005630  -8  0.7 1033 ~  CQ W9YSX EM79   
005630  -7  1.0  734 ~  CQ N2BJ EN61    
005630  -9  0.9  652 ~  CQ DX K1JT FN20 
005615  -5  0.9 1682 ~  UN1L VY2HH FN86 
005600 -13  0.9 1155 ~  CQ W2IRT FN20   
005600  -7  1.1  734 ~  CQ N2BJ EN61    
005600  -7  1.0  525 ~  CQ DX K1JT FN20 
005545  -3  0.8 1682 ~  UN1L VY2HH FN86 
005530 -11  0.6 1556 ~  R7DA W0ZD FN11  
005530 -14  0.9 2164 ~  FG8OJ KM2S FN20 
005530  -5  0.8 2094 ~  FG8OJ K1KA FN42 
005530  -6  0.9  650 ~  R7DA N4GU FM05  
005530  -7  1.0  525 ~  CQ DX K1JT FN20 
005515  -9 -0.2 1699 ~  CQ NF3R FN20    
005515 -11  0.9 1682 ~  UN1L VY2HH FN86 
005500 -10  0.9 2164 ~  FG8OJ KM2S FN20 
005500 -10  1.1 2035 ~  CQ N2BJ EN61    
005500  -8  0.9 1556 ~  R7DA W0ZD FN11  
005500  -9  0.6 1033 ~  CQ W9YSX EM79   
005500  -8  0.9  650 ~  R7DA N4GU FM05  
005500  -4  1.0  525 ~  CQ DX K1JT FN20 
005445   1  0.8 1682 ~  UN1L VY2HH FN86 
005430 -16  1.1 2036 ~  CQ N2BJ EN61    
005430  -7  0.9  650 ~  R7DA N4GU FM05  
005430 -10  0.8 1301 ~  SP9N W7JW EN82  
005415   4  0.8 1682 ~  UN1L VY2HH FN86 
005415 -12 -0.2 1099 ~  CQ NF3R FN20    
005400  -8  1.2 2035 ~  CQ N2BJ EN61    
005400 -20  0.6 1446 ~  SP9N N2MGT FN13 
005400  -1  0.9 1212 ~  SP9N K1JT FN20  
005400 -12  0.9 1155 ~  CQ W2IRT FN20   
005400 -11  0.8 1300 ~  SP9N W7JW EN82  
005345   2  0.8 1682 ~  UN1L VY2HH FN86 
005345 -17 -0.3 1099 ~  CQ NF3R FN20    
005330 -15  0.6 1856 ~  R7DA VE3OAT FN25
005330  -7  0.9 1446 ~  SP9N W0ZD FN11  
005330  -8  0.9 1238 ~  SP9N KM2S FN20  
005330  -5  0.9 1213 ~  SP9N K1JT FN20  
005330 -12  0.9 1155 ~  CQ W2IRT FN20   
005330  -8  0.7 1033 ~  KS4YT W9YSX EM79
005315 -10  0.8 1682 ~  UN1L VY2HH FN86 
005315 -21 -0.3 1099 ~  CQ NF3R FN20    
005300 -11  0.6 1856 ~  R7DA VE3OAT FN25
005300  -7  0.9 1238 ~  SP9N KM2S FN20  
005300  -5  0.9 1212 ~  SP9N K1JT FN20  
005300 -13  0.7 1033 ~  CQ W9YSX EM79   
005245  -7  0.9 1544 ~  CQ K3WW FN20    
005245  -2  0.9 1682 ~  UN1L VY2HH FN86 
005245 -15 -0.2 1099 ~  CQ NF3R FN20    
005230  -9  0.6 1856 ~  R7DA VE3OAT FN25
005230 -15  0.9 1238 ~  SP9N KM2S FN20  
005230  -8  0.7 1033 ~  CQ W9YSX EM79   
005215  -2  0.8 1682 ~  UN1L VY2HH FN86 
005215 -17 -0.2 1099 ~  CQ NF3R FN20    
005200 -15  0.6 1856 ~  R7DA VE3OAT FN25
005200  -7  0.6 1033 ~  KS4YT W9YSX EM79
005200  -8  0.9  650 ~  R7DA N4GU FM05  
005145 -10  0.9 1682 ~  UN1L VY2HH FN86 
005145 -20 -0.2 1099 ~  CQ NF3R FN20    
005130 -11  1.1 2036 ~  CQ N2BJ EN61    
005130  -7  0.9  599 ~  YU1EL KM2S FN20 
005115 -18  0.8  447 ~  CQ N3FIX FN10   
005115 -20 -0.2 1099 ~  CQ NF3R FN20    
005100  -8  1.1 2035 ~  CQ N2BJ EN61    
005100 -11  1.0 1447 ~  SP9N K4GJF FM09 
005100  -4  0.7 1033 ~  CQ W9YSX EM79   
005100  -7  0.8  927 ~  SP9N K4JKB FM17 
005100  -8  0.9  650 ~  LA7DFA N4GU FM05
005045 -17  0.8  448 ~  CQ N3FIX FN10   
005045  -3  0.8 1682 ~  UN1L VY2HH FN86 
005045 -19 -0.3 1099 ~  CQ NF3R FN20    
005045 -23  0.8  798 ~  AA9D KC2RXS EM96
005030  -7  1.1 2035 ~  CQ N2BJ EN61    
005030  -8  0.7 1033 ~  CQ W9YSX EM79   
005030 -18  0.9  798 ~  CQ AA9D EN52    
005015  -3  0.7 1682 ~  UN1L VY2HH FN86 
005015 -13 -0.4 1099 ~  CQ NF3R FN20    
004945  -5  0.8 1682 ~  UN1L VY2HH FN86 
004945 -15 -0.3 1099 ~  CQ NF3R FN20    
004930 -15  0.5 1446 ~  SP9N KC2ZWX FN03
004930  -4  0.9  650 ~  SP9N N4GU FM05  
004915 -24 -0.3 1099 ~  CQ NF3R FN20    
004900 -14  0.9  882 ~  CQ WD4OIN FM14  
004900 -13  0.8 1300 ~  R7DA W7JW EN82  
004845 -22 -0.2 1099 ~  CQ NF3R FN20    
004830 -15  0.9  882 ~  CQ WD4OIN FM14  
004815 -19 -0.3 1099 ~  CQ NF3R FN20    
004800  -6  1.0 2035 ~  CQ N2BJ EN61    
004800 -12  0.9 1156 ~  CQ W2IRT FN20   
004800 -13  0.8 1300 ~  R7DA W7JW EN82  
004745 -14 -0.3 1099 ~  CQ NF3R FN20    
004730 -10  1.0 2317 ~  LA7DFA K4GJF FM09        
004730  -4  0.4 1557 ~  R7DA N9ATV FM06 
004715 -15 -0.3 1099 ~  CQ NF3R FN20    
004700 -11  0.9 2317 ~  LA7DFA K4GJF FM09        
004700  10  0.8 1682 ~  F6AOJ VY2HH FN86
004700 -14  0.6 1033 ~  YU1EL W9YSX EM79
004645  -9  0.9 1734 ~  KG4USN N4BCC FM08        
004645 -13 -0.3 1099 ~  CQ NF3R FN20    
004630  -4  0.9 2414 ~  LA7DFA K4GJF FM09        
004630  -8  0.6 1033 ~  CQ W9YSX EM79   
004630 -20  0.8  367 ~  CQ K4RDU EM97   
004615 -13  0.8 1734 ~  KG4USN N4BCC FM08        
004600 -18  0.9 1155 ~  CQ W2IRT FN20   
004600 -16  0.8 1300 ~  R7DA W7JW EN82  
004545 -21 -0.3 1099 ~  CQ NF3R FN20    
004530 -21  0.6 2060 ~  LA7DFA N2MGT FN13        
004530  -5  0.9  892 ~  R7DA KJ3N FM29  
004530 -19  0.8 1301 ~  R7DA W7JW EN82  
004500 -18  0.6 2060 ~  LA7DFA N2MGT FN13        
004500 -12  0.7 1033 ~  CQ W9YSX EM79   
004500 -20  0.8 1300 ~  R7DA W7JW EN82  
Recording started on Thu, 08 Feb 2018 00:50
================================================== 
This recording is SAVED:  HDSDR_20180207_030005Z_1200kHz_RF.wav
Tromso K-index was 1. Kyoto DST-index was -2. SFI was 77. A-index was 5.
Recording stopped on Wed, 07 Feb 2018 03:40
033445 -23  0.9 1390 ~  VP8EME K2EQ FN12
033445 -16  0.9 1190 ~  CQ W7YAQ CN94   
033445  -3  0.9  704 ~  VP8EME W3KX FM19
033445 -10  0.9  472 ~  CQ WY3A FM29    
033430 -20  1.0 1028 ~  9H1XT N1EVK FN42
033430 -18  0.9  570 ~  9H1XT VE2FXL FN46        
033415  -9  0.8  948 ~  CQ W1KOK FN33   
033415   4  0.9  704 ~  VP8EME W3KX FM19
033415  -9  0.9  472 ~  CQ WY3A FM29    
033400 -16  0.9  570 ~  9H1XT VE2FXL FN46        
033330 -20  0.9 1829 ~  DL7BA W4JNC FM15
033330 -19  1.6 1027 ~  9H1XT N1EVK FN42
033330 -20  0.9  570 ~  9H1XT VE2FXL FN46        
033315  -1  0.9 1603 ~  VP8EME W3KX FM19
033315 -12  0.9  947 ~  LA7HJA VA2LC FN45        
033300 -20  0.9 1783 ~  DL7BA W4JNC FM15
033300 -17  1.4 1047 ~  CQ AD4JH EM93   
033300  -6  0.9  891 ~  K1HTV W8LRL FM19
033300 -17  0.9  570 ~  9H1XT VE2FXL FN46        
033245  -3  0.9 1603 ~  VP8EME W3KX FM19
033245  -8  0.9 1108 ~  CQ K1HTV FM18   
033245  -7  0.9  947 ~  LA7HJA VA2LC FN45        
033245 -19  0.9 1287 ~  WB2UFF K4WMS FM17        
033230 -24  0.9 1783 ~  DL7BA W4JNC FM15
033230 -24  0.9  800 ~  CQ WB2UFF FN21  
033230 -19  0.9  570 ~  9H1XT VE2FXL FN46        
033215  -6  0.9 1603 ~  VP8EME W3KX FM19
033215  -8  0.9 1108 ~  CQ K1HTV FM18   
033215  -8  0.9  947 ~  LA7HJA VA2LC FN45        
033215  -6  0.9 1287 ~  WB2UFF K4WMS FM17        
033200 -20  0.9 1783 ~  DL7BA W4JNC FM15
033200 -18  0.9 1047 ~  CQ AD4JH EM93   
033200 -18  0.9  731 ~  CQ WB2UFF FN21  
033200 -14  0.9  570 ~  9H1XT VE2FXL FN46        
033145 -11  0.9 1287 ~  WB2UFF K4WMS FM17        
033145 -13  0.9 1108 ~  CQ K1HTV FM18   
033145 -12  0.8  947 ~  LA7HJA VA2LC FN45        
033130 -18  0.6 1937 ~  W9TB W1GQQ FN44 
033130 -15  0.9 1783 ~  DL7BA W4JNC FM15
033130 -13  1.0 1027 ~  9H1XT N1EVK FN42
033130 -22  1.4  997 ~  CQ AD4JH EM93   
033130 -24  0.9  755 ~  CQ WB2UFF FN21  
033130 -13  0.9  570 ~  9H1XT VE2FXL FN46        
033115 -17  0.9  333 ~  WB0N K9IZT EN53 
033115  -8  0.9 1902 ~  HH2MK W3KX FM19 
033115  -6  0.9 1108 ~  CQ K1HTV FM18   
033115 -10  0.9  947 ~  LA7HJA VA2LC FN45        
033115 -12  0.9 1287 ~  WB2UFF K4WMS FM17        
033100 -17  1.1 2115 ~  RZ6LY K4GJF FM09
033100 -16  0.6 1937 ~  W9TB W1GQQ FN44 
033100 -19  0.9  775 ~  CQ WB2UFF FN21  
033100 -22  1.1 1010 ~  9H1XT N1EVK FN42
033100 -14  0.9  570 ~  9H1XT VE2FXL FN46        
033045  -1  0.9 1902 ~  HH2MK W3KX FM19 
033045 -18  0.9 1449 ~  LA7HJA K5VIP FM16        
033045  -9  0.9 1108 ~  CQ K1HTV FM18   
033045  -9  0.9  947 ~  LA7HJA VA2LC FN45        
033030 -13  1.1 2115 ~  RZ6LY K4GJF FM09
033030  -8  0.9  570 ~  9H1XT VE2FXL FN46        
033015 -17  0.9 1390 ~  CQ K2EQ FN12    
033015 -21  0.9 1449 ~  LA7HJA K5VIP FM16        
033015 -13  0.9 1108 ~  CQ K1HTV FM18   
033000 -16  1.1 2114 ~  RZ6LY K4GJF FM09
033000  -5  0.9 2027 ~  CQ K1KA FN42    
033000  -5  0.9 1902 ~  RZ6LY W3KX FM19 
033000 -24  0.9 1783 ~  DL7BA W4JNC FM15
033000 -18  0.9 1168 ~  CQ AD4JH EM93   
033000  -6  0.9  570 ~  9H1XT VE2FXL FN46        
032930 -15  1.0 2114 ~  RZ6LY K4GJF FM09
032930  -7  0.9 2028 ~  CQ K1KA FN42    
032930  -4  0.6 1902 ~  RZ6LY W3KX FM19 
032930 -24  0.9 1783 ~  DL7BA W4JNC FM15
032930 -15  0.9 1683 ~  DL7BA W2GPS FM19
032915 -14  0.8 1867 ~  EW4W W9TB EM36  
032915 -20  0.9 1390 ~  LA7HJA K2EQ FN12
032915 -18  0.9 1448 ~  LA7HJA K5VIP FM16        
032915 -14  0.9  747 ~  LA7HJA VA2LC FN45        
032915  -7  0.9  472 ~  LA7HJA WY3A FM29
032915 -14  0.9 1287 ~  W7BA K4WMS FM17 
032900 -19  1.1 2114 ~  RZ6LY K4GJF FM09
032900  -9  0.9 2027 ~  CQ K1KA FN42    
032900 -17  0.9 1683 ~  DL7BA W2GPS FM19
032900 -21  1.4 1167 ~  CQ AD4JH EM93   
032845 -17  0.9 1449 ~  CQ AK K5VIP FM16
032845 -24  0.9 1390 ~  LA7HJA K2EQ FN12
032845  -5  0.9  472 ~  CQ WY3A FM29    
032845 -16  0.9 1287 ~  W7BA K4WMS FM17 
032830  -6  0.9 2027 ~  CQ K1KA FN42    
032830 -11  0.9 1683 ~  DL7BA W2GPS FM19
032830 -18  1.4 1167 ~  CQ AD4JH EM93   
032815 -16  0.8 1867 ~  EW4W W9TB EM36  
032815 -13  0.9 1449 ~  CQ AK K5VIP FM16
032815 -15  0.9 1390 ~  CQ K2EQ FN12    
032815  -5  0.9 1236 ~  CQ K3WW FN20    
032815  -6  0.9  472 ~  CQ WY3A FM29    
032800 -11  0.9 1683 ~  DL7BA W2GPS FM19
032745 -15  0.9 1390 ~  CQ K2EQ FN12    
032745  -9  0.9 1236 ~  CQ K3WW FN20    
032745 -11  0.9  747 ~  LA7HJA VA2LC FN45        
032745  -7  0.9  472 ~  CQ WY3A FM29    
032730 -23  0.9 1782 ~  DL7BA WD4OIN FM14        
032730 -18  0.9 1683 ~  DL7BA W2GPS FM19
032715 -18  0.9 1390 ~  CQ K2EQ FN12    
032715  -9  0.9 1236 ~  CQ K3WW FN20    
032715  -7  0.9  472 ~  CQ WY3A FM29    
032700  -2  0.9 1949 ~  RZ6LY W3KX FM19 
032700 -21  0.9 1783 ~  DL7BA WD4OIN FM14        
032700 -20  0.9 1683 ~  DL7BA W2GPS FM19
032645 -13  0.9 1390 ~  CQ K2EQ FN12    
032645 -20  0.8 1499 ~  EW4W W9TB EM36  
032645  -8  0.9 1237 ~  CQ K3WW FN20    
032645 -10  0.7  947 ~  CQ W1KOK FN33   
032645  -4  0.9  472 ~  CQ WY3A FM29    
032645  -9  0.9 1287 ~  TI2CC K4WMS FM17
032630 -23  1.0 2247 ~  CQ W7BA CN87    
032630   0  1.0 1949 ~  RZ6LY W3KX FM19 
032630 -18  0.9 1783 ~  DL7BA W4JNC FM15
032615  -2  0.9 1287 ~  TI2CC K4WMS FM17
032615 -18  0.9 1448 ~  LA7HJA K5VIP FM16        
032615 -12  0.8  947 ~  CQ W1KOK FN33   
032615  -7  0.9  472 ~  CQ WY3A FM29    
032600   1  1.0 1949 ~  RZ6LY W3KX FM19 
032545 -17  0.9 1232 ~  CQ K3WW FN20    
032545 -17  0.8  948 ~  DL7BA W1KOK FN33
032530 -23  0.9 1783 ~  DL7BA W4JNC FM15
032530 -17  0.9 1683 ~  W7YAQ W2GPS FM19
032515 -10  0.9 2063 ~  TI2CC K4WMS FM17
032515 -12  1.0 1694 ~  VP8EME N1EVK FN42        
032515 -10  0.9 1022 ~  CQ WD4OIN FM14  
032515 -15  0.9  883 ~  CQ K4YT FM19    
032515 -17  0.9 1232 ~  CQ K3WW FN20    
032515 -16  0.9 1190 ~  CQ W7YAQ CN94   
032515 -13  0.8  948 ~  DL7BA W1KOK FN33
032500 -17  0.9 1783 ~  DL7BA W4JNC FM15
032445 -11  0.9 2063 ~  TI2CC K4WMS FM17
032445 -11  0.9 1449 ~  LA7HJA K5VIP FM16        
032445 -15  0.9 1232 ~  CQ K3WW FN20    
032445 -17  0.9 1190 ~  CQ W7YAQ CN94   
032445  -9  0.9 1109 ~  CQ K1HTV FM18   
032445 -12  0.8  947 ~  DL7BA W1KOK FN33
032415 -16  0.9  883 ~  CQ K4YT FM19    
032415 -12  0.9 1232 ~  CQ K3WW FN20    
032415 -12  0.9 1108 ~  CQ K1HTV FM18   
032415 -11  0.8  947 ~  DL7BA W1KOK FN33
032345 -12  0.9  883 ~  CQ K4YT FM19    
032345 -10  0.9 1232 ~  CQ K3WW FN20    
032345 -11  0.9 1109 ~  CQ K1HTV FM18   
032345 -11  0.8  948 ~  DL7BA W1KOK FN33
032345 -13  1.0  694 ~  VP8EME N1EVK FN42        
032345  -6  0.9  472 ~  CQ WY3A FM29    
032330 -10  0.9 2027 ~  CQ K1KA FN42    
032315 -15  0.9  883 ~  CQ K4YT FM19    
032315 -14  0.9 1232 ~  CQ K3WW FN20    
032315 -15  0.9 1108 ~  CQ K1HTV FM18   
032315 -14  0.8  947 ~  DL7BA W1KOK FN33
032315 -12  1.0  694 ~  VP8EME N1EVK FN42        
032315  -9  0.9  472 ~  CQ WY3A FM29    
032245 -12  0.9 1232 ~  CQ K3WW FN20    
032245 -18  0.9 1109 ~  CQ K1HTV FM18   
032245 -17  0.8  948 ~  DL7BA W1KOK FN33
032245 -14  1.2  694 ~  VP8EME N1EVK FN42        
032245 -13  0.9  570 ~  TI2CC VE2FXL FN46        
032245  -6  0.9  472 ~  CQ WY3A FM29    
032230 -17  0.9 1782 ~  DL7BA W4JNC FM15
032215 -19  0.9 1333 ~  K3YP WD4OIN FM14
032215 -13  0.9 1232 ~  CQ K3WW FN20    
032215 -16  0.9 1108 ~  CQ K1HTV FM18   
032215 -13  0.8  948 ~  DL7BA W1KOK FN33
032215  -9  0.9  570 ~  TI2CC VE2FXL FN46        
032145  -7  1.0 1694 ~  VP8EME N1EVK FN42        
032145 -21  1.0 1333 ~  K3YP WD4OIN FM14
032145 -18  0.9 1232 ~  CQ K3WW FN20    
032145 -12  0.9 1108 ~  CQ K1HTV FM18   
032145 -14  0.8  947 ~  DL7BA W1KOK FN33
032145 -11  0.9  570 ~  TI2CC VE2FXL FN46        
032115 -13  0.9 1670 ~  CQ KN3A FN10    
032115 -14  0.9  883 ~  CQ K4YT FM19    
032115 -19  0.9 1332 ~  K3YP WD4OIN FM14
032115 -13  0.9 1232 ~  CQ K3WW FN20    
032115 -11  0.9 1108 ~  CQ K1HTV FM18   
032115 -11  0.8  948 ~  DL7BA W1KOK FN33
032115 -15  1.0  694 ~  VP8EME N1EVK FN42        
032115  -8  0.9  570 ~  TI2CC VE2FXL FN46        
032045  -6  0.9 1449 ~  LA7HJA K5VIP FM16        
032045 -12  0.9  883 ~  CQ K4YT FM19    
032045 -10  0.9 1232 ~  CQ K3WW FN20    
032045 -14  0.9 1108 ~  CQ K1HTV FM18   
032045 -12  0.8  948 ~  DL7BA W1KOK FN33
032045 -13  1.0  694 ~  VP8EME N1EVK FN42        
032045  -6  0.9  570 ~  TI2CC VE2FXL FN46        
032015 -12  0.8 1670 ~  CQ KN3A FN10    
032015 -15  0.9 1449 ~  LA7HJA K5VIP FM16        
032015  -8  0.9 1108 ~  CQ K1HTV FM18   
032015 -12  0.7  947 ~  DL7BA W1KOK FN33
032015 -10  1.0  694 ~  VP8EME N1EVK FN42        
032015  -8  0.9  570 ~  TI2CC VE2FXL FN46        
031945 -16  0.9  883 ~  CQ K4YT FM19    
031945 -10  0.9 1109 ~  CQ K1HTV FM18   
031945 -10  0.7  948 ~  DL7BA W1KOK FN33
031945  -9  1.0  694 ~  VP8EME N1EVK FN42        
031945  -6  0.8  570 ~  TI2CC VE2FXL FN46        
031945  -7  0.9  472 ~  CQ WY3A FM29    
031915 -20  0.9 1403 ~  LA7HJA KI4WCQ EM77       
031915 -13  0.9  883 ~  CQ K4YT FM19    
031915 -16  0.9 1449 ~  LA7HJA K5VIP FM16        
031915 -10  0.9 1108 ~  CQ K1HTV FM18   
031915 -13  1.0  694 ~  VP8EME N1EVK FN42        
031915  -4  0.9  570 ~  TI2CC VE2FXL FN46        
031845 -14  0.9 1232 ~  CQ K3WW FN20    
031845  -8  0.9  570 ~  TI2CC VE2FXL FN46        
031830   5  0.9 1499 ~  RL3FA VY2HH FN86
031815 -12  1.0 1694 ~  VP8EME N1EVK FN42        
031815 -17  0.9 1313 ~  KC9K WD4OIN FM14
031815 -11  0.9 1232 ~  CQ K3WW FN20    
031815  -7  0.9  570 ~  TI2CC VE2FXL FN46        
031745 -15  1.5 1894 ~  LA7HJA VE3OAT FN25       
031745 -14  0.9 1232 ~  CQ K3WW FN20    
031745 -11  0.9  953 ~  PY2IU KJ3N FM29 
031745 -15  1.0  694 ~  VP8EME N1EVK FN42        
031745  -8  0.9  472 ~  CQ WY3A FM29    
031730 -18  0.9 1683 ~  W9FL W2GPS FM19 
031715 -16  0.9  884 ~  CQ K4YT FM19    
031715 -10  0.9 1232 ~  CQ K3WW FN20    
031700 -13  0.9 2028 ~  NC4AK K1KA FN42 
031645 -16  1.0  694 ~  VP8EME N1EVK FN42        
031615 -24  0.8 1449 ~  LA7HJA W4JNC FM15        
031615  -7  0.9  472 ~  CQ WY3A FM29    
031545 -13  0.9 1190 ~  CQ W7YAQ CN94   
031545  -5  1.5  574 ~  LA7HJA VE3OAT FN25       
031545 -11  0.9 1232 ~  CQ K3WW FN20    
031545 -15  0.9  756 ~  TI2CC WD4OIN FM14        
031545  -9  0.9  472 ~  CQ WY3A FM29    
031515 -16  0.9  884 ~  CQ K4YT FM19    
031515 -15  0.9 1190 ~  CQ W7YAQ CN94   
031515  -8  0.9 1108 ~  N0UR K1HTV FM18 
031445 -22  0.9 1384 ~  CQ K7MAC DN13   
031445 -10  0.9 1108 ~  N0UR K1HTV FM18 
031445 -12  0.9  757 ~  TI2CC K3WGR FN10
031445  -5  0.9  249 ~  TI2CC VE2FXL FN46        
031415 -10  1.5  574 ~  LA7HJA VE3OAT FN25       
031415 -15  0.9 1384 ~  CQ K7MAC DN13   
031415  -9  0.9 1232 ~  CQ K3WW FN20    
031415 -14  0.9  757 ~  TI2CC K3WGR FN10
031415  -9  0.9  472 ~  CQ WY3A FM29    
031415  -5  0.9  249 ~  TI2CC VE2FXL FN46        
031400 -12  0.9 1683 ~  KB8ZGL W2GPS FM19        
031345 -22  0.9 1384 ~  CQ K7MAC DN13   
031345 -17  0.9  883 ~  CQ K4YT FM19    
031345 -13  0.9  757 ~  TI2CC K3WGR FN10
031345 -16  1.0  718 ~  YU1EL N1EVK FN42
031345  -7  0.9  249 ~  TI2CC VE2FXL FN46        
031315 -16  0.9  883 ~  CQ K4YT FM19    
031315 -11  0.9  757 ~  TI2CC K3WGR FN10
031315 -20  1.3 1783 ~  DL7BA VE3LC FN25
031315 -22  1.0 1384 ~  CQ K7MAC DN13   
031315 -15  0.7  947 ~  WD8BP W1KOK FN33
031315 -12  1.2  718 ~  YU1EL N1EVK FN42
031315  -6  0.9  249 ~  TI2CC VE2FXL FN46        
031300 -13  0.9 1683 ~  KB8ZGL W2GPS FM19        
031300  -5  0.8 1499 ~  EW4W VY2HH FN86 
031245 -14  0.9 1384 ~  CQ K7MAC DN13   
031245 -13  0.9  883 ~  CQ K4YT FM19    
031245  -5  1.5  574 ~  LA7HJA VE3OAT FN25       
031245  -8  0.8 2063 ~  TI2CC K4WMS FM17
031245 -12  1.0 1718 ~  YU1EL N1EVK FN42
031245 -15  0.8 1449 ~  LA7HJA WD4OIN FM14       
031245 -12  0.9 1232 ~  CQ K3WW FN20    
031245 -13  0.7  948 ~  UY5ZZ W1KOK FN33
031245 -15  0.9  757 ~  TI2CC K3WGR FN10
031245 -21  0.7  646 ~  WD8BP WA2ALY FN20        
031245  -6  0.9  472 ~  CQ WY3A FM29    
031245  -3  0.9  249 ~  TI2CC VE2FXL FN46        
031230  -5  0.9 1499 ~  EW4W VY2HH FN86 
031215 -15  0.8 2063 ~  TI2CC K4WMS FM17
031215 -18  0.9 1384 ~  CQ K7MAC DN13   
031215 -12  0.9 1232 ~  CQ K3WW FN20    
031215 -11  0.7  948 ~  UY5ZZ W1KOK FN33
031215 -10  0.9  757 ~  TI2CC K3WGR FN10
031215 -12  1.0  718 ~  YU1EL N1EVK FN42
031215  -6  0.9  472 ~  CQ WY3A FM29    
031215  -7  0.9  249 ~  TI2CC VE2FXL FN46        
031200  -7  0.9 1499 ~  EW4W VY2HH FN86 
031145 -12  0.9 1190 ~  CQ W7YAQ CN94   
031145 -13  0.8 2063 ~  TI2CC K4WMS FM17
031145 -13  0.9 1905 ~  CQ AK K5VIP FM16
031145 -20  0.9 1384 ~  CQ K7MAC DN13   
031145 -10  0.9 1232 ~  CQ K3WW FN20    
031145 -11  0.7  948 ~  UY5ZZ W1KOK FN33
031145 -16  0.9  757 ~  TI2CC K3WGR FN10
031145 -16  1.0  718 ~  YU1EL N1EVK FN42
031145  -4  0.9  249 ~  TI2CC VE2FXL FN46        
031130   7  0.9 1500 ~  EW4W VY2HH FN86 
031115 -15  0.9 1191 ~  CQ W7YAQ CN94   
031115 -10  0.8 2063 ~  TI2CC K4WMS FM17
031115  -7  0.9 1904 ~  CQ AK K5VIP FM16
031115 -12  1.0 1718 ~  YU1EL N1EVK FN42
031115 -13  0.9 1384 ~  CQ K7MAC DN13   
031115  -7  0.9 1232 ~  CQ K3WW FN20    
031115 -11  0.7  947 ~  UY5ZZ W1KOK FN33
031115 -10  0.9  757 ~  TI2CC K3WGR FN10
031115  -1  0.9  249 ~  TI2CC VE2FXL FN46        
031045 -14  0.9  757 ~  TI2CC K3WGR FN10
031045  -7  0.9  447 ~  PY2IU K1HTV FM18
031045 -11  0.9 1905 ~  CQ AK K5VIP FM16
031045 -13  0.9 1384 ~  CQ K7MAC DN13   
031045 -13  0.7  948 ~  UY5ZZ W1KOK FN33
031045 -14  1.0  718 ~  YU1EL N1EVK FN42
031045  -1  0.9  472 ~  CQ WY3A FM29    
031015 -14  0.9 1190 ~  CQ W7YAQ CN94   
031015 -11  0.7 1905 ~  CQ AK K5VIP FM16
031015 -14  1.0 1718 ~  YU1EL N1EVK FN42
031015 -14  0.9 1384 ~  CQ K7MAC DN13   
031015 -15  0.7  948 ~  UY5ZZ W1KOK FN33
031015  -5  0.9  446 ~  PY2IU K1HTV FM18
030945 -13  0.9 1191 ~  CQ W7YAQ CN94   
030945 -10  0.9  446 ~  PY2IU K1HTV FM18
030945  -8  0.6 1905 ~  CQ AK K5VIP FM16
030945 -18  1.0 1718 ~  YU1EL N1EVK FN42
030945 -19  0.9 1384 ~  CQ K7MAC DN13   
030945 -13  0.7  948 ~  UY5ZZ W1KOK FN33
030915  -8  0.7 1905 ~  CQ AK K5VIP FM16
030915 -13  0.9 1384 ~  CQ K7MAC DN13   
030915 -14  0.7  948 ~  UY5ZZ W1KOK FN33
030915 -16  1.0  718 ~  YU1EL N1EVK FN42
030915  -6  0.9  472 ~  CQ WY3A FM29    
030915  -5  0.9  447 ~  PY2IU K1HTV FM18
030845 -14  0.9 1449 ~  LA7HJA KA8G EN80
030845 -11  0.9 1384 ~  CQ K7MAC DN13   
030845  -6  0.9 2063 ~  DL1RWN K4WMS FM17        
030845 -13  0.7 1905 ~  CQ AK K5VIP FM16
030845 -18  1.0 1718 ~  YU1EL N1EVK FN42
030845 -15  0.8  948 ~  UY5ZZ W1KOK FN33
030845  -6  0.9  472 ~  CQ WY3A FM29    
030830 -21  1.2 2147 ~  W9FL VE3LC FN25 
030815 -15  0.9 1449 ~  LA7HJA KA8G EN80
030815 -15  1.0  718 ~  YU1EL N1EVK FN42
030815  -8  1.5 2434 ~  YU1EL VE3OAT FN25        
030815  -2  0.9 2063 ~  R7CA K4WMS FM17 
030815 -13  0.9 1384 ~  CQ K7MAC DN13   
030815 -14  0.8  948 ~  UY5ZZ W1KOK FN33
030800 -19  0.9  651 ~  W7YAQ K4GJF FM09
030745 -11  1.0 1718 ~  YU1EL N1EVK FN42
030745 -13  0.9 2246 ~  UY5ZZ W1GQQ FN44
030745  -5  0.9  472 ~  DL7BA WY3A FM29 
030745  -7  1.5 2434 ~  YU1EL VE3OAT FN25        
030745  -3  0.8 2063 ~  R7CA K4WMS FM17 
030745 -23  0.8 1448 ~  LA7HJA KA8G EN80
030745 -17  0.7  948 ~  UY5ZZ W1KOK FN33
030715 -12  1.0  718 ~  YU1EL N1EVK FN42
030715  -5  0.9  472 ~  DL7BA WY3A FM29 
030715 -12  0.9 2246 ~  UY5ZZ W1GQQ FN44
030715  -3  0.9 2063 ~  R7CA K4WMS FM17 
030715 -14  0.8  948 ~  UY5ZZ W1KOK FN33
030645  -5  0.9  472 ~  DL7BA WY3A FM29 
030645 -13  1.0 1718 ~  YU1EL N1EVK FN42
030645 -15  0.8  948 ~  UY5ZZ W1KOK FN33
030615 -15  0.9  822 ~  CQ K4YT FM19    
030615  -5  0.9  472 ~  DL7BA WY3A FM29 
030615  -5  0.9 1296 ~  CQ K3WW FN20    
030615 -12  1.0 1718 ~  YU1EL N1EVK FN42
030615  -8  0.7  948 ~  UY5ZZ W1KOK FN33
030615  -5  0.8  751 ~  TI2CC KF7NN FM07
030545 -15  0.9  823 ~  CQ K4YT FM19    
030545  -9  0.9  472 ~  UY5ZZ WY3A FM29 
030545 -16  1.0 1890 ~  UA4CC W0SZ DN70 
030545 -10  0.7  948 ~  UY5ZZ W1KOK FN33
030545  -6  0.8  750 ~  TI2CC KF7NN FM07
030545 -11  0.9  718 ~  YU1EL N1EVK FN42
030545  -8  0.8 1296 ~  CQ K3WW FN20    
030515  -7  0.9  472 ~  UY5ZZ WY3A FM29 
030515 -11  0.9 1270 ~  LA7HJA K1HTV FM18        
030515 -16  1.1  718 ~  YU1EL N1EVK FN42
030515  -9  0.9 1296 ~  CQ K3WW FN20    
030445 -12  0.9  472 ~  UY5ZZ WY3A FM29 
030445 -18  1.0  719 ~  YU1EL N1EVK FN42
030415 -10  0.7  947 ~  WD8BP W1KOK FN33
030415 -13  1.0  718 ~  YU1EL N1EVK FN42
030345  -8  1.4 2314 ~  YU1EL VE3OAT FN25        
030345 -20  0.9 1190 ~  LA7HJA W7YAQ CN94        
030345 -11  0.7  947 ~  WD8BP W1KOK FN33
030345 -22  1.2  651 ~  YU1EL VE3LC FN25
030315 -20  0.9 1978 ~  WD8BP W4JNC FM15
030315 -17  0.8  822 ~  CQ K4YT FM19    
030315  -7  1.4 2314 ~  YU1EL VE3OAT FN25        
030315 -12  0.7  947 ~  WD8BP W1KOK FN33
030315 -12  1.6  651 ~  YU1EL N1EVK FN42
030315 -10  0.9 1296 ~  CQ K3WW FN20    
030245 -10  0.7  947 ~  UY5ZZ W1KOK FN33
030245 -16  0.9  822 ~  CQ K4YT FM19    
030245 -14  0.8 1365 ~  LA7HJA KF7NN FM07        
030215  -7  1.4 2314 ~  UY5ZZ VE3OAT FN25        
030215 -14  0.7  948 ~  UY5ZZ W1KOK FN33
030145  -8  1.4 2314 ~  UY5ZZ VE3OAT FN25        
030145  -6  0.9 1270 ~  CQ K1HTV FM18   
030145 -11  0.7  948 ~  UY5ZZ W1KOK FN33
030130 -16  0.8 1092 ~  W7YAQ K4GJF FM09
030115  -9  0.9 1270 ~  CQ K1HTV FM18   
030115 -14  0.7  948 ~  UY5ZZ W1KOK FN33
030115  -8  1.4 2314 ~  UY5ZZ VE3OAT FN25        
030115  -3  1.0  940 ~  PY2IU WF7B FM16 
030115   1  0.9  812 ~  US8UA W3KX FM19 
030115  -9  0.9 1296 ~  CQ K3WW FN20    
030045  -8  0.8  948 ~  UY5ZZ W1KOK FN33
030045  -4  1.4 2314 ~  UY5ZZ VE3OAT FN25        
030045  -8  0.8 1448 ~  LA7HJA KF7NN FM07        
030045  -8  0.9 1270 ~  CQ K1HTV FM18   
030045 -16  0.9 1190 ~  LA7HJA W7YAQ CN94        
030045   2  0.9  812 ~  US8UA W3KX FM19 
030045  -8  0.8  246 ~  CQ K8GUN FM09   
030045  -8  0.9 1296 ~  CQ K3WW FN20    
030030 -16  0.9 1872 ~  VP8EME N2VV FN20
030030 -15  0.8 1092 ~  W7YAQ K4GJF FM09
030015 -10  0.6 1448 ~  LA7HJA KF7NN FM07        
030015  -9  0.5  947 ~  UY5ZZ W1KOK FN33
030015   0  0.6  812 ~  US8UA W3KX FM19 
030015 -11  1.2 2314 ~  UY5ZZ VE3OAT FN25        
030015  -9  0.7 1270 ~  CQ K1HTV FM18   
030015 -12  0.6 1190 ~  LA7HJA W7YAQ CN94        
030015 -11  0.6 1296 ~  CQ K3WW FN20    
025945 -10  0.9  948 ~  UY5ZZ W1KOK FN33
025945 -20  1.0 2315 ~  UY5ZZ NY3B FN20 
025945  -4  1.6 2095 ~  UY5ZZ VE3OAT FN25        
025945  -7  1.0 1270 ~  CQ K1HTV FM18   
025945 -10  1.0 1190 ~  LA7HJA W7YAQ CN94        
025945  -8  1.0 1296 ~  CQ K3WW FN20    
025930 -16  1.0 1092 ~  W7YAQ K4GJF FM09
025915 -18  1.0 2315 ~  UY5ZZ NY3B FN20 
025915  -5  1.6 2095 ~  UY5ZZ VE3OAT FN25        
025915  -3  1.2 1449 ~  LA7HJA WF7B FM16
025915 -10  1.0 1190 ~  LA7HJA W7YAQ CN94        
025915 -10  0.9  947 ~  UY5ZZ W1KOK FN33
025915  -7  1.0 1296 ~  CQ K3WW FN20    
025900 -18  1.0 1092 ~  W7YAQ K4GJF FM09
025845 -19  1.1 2315 ~  UY5ZZ NY3B FN20 
025845  -5  1.0 1683 ~  UY5ZZ W2GPS FM19
025845 -17  1.0 1190 ~  LA7HJA W7YAQ CN94        
025845 -12  0.9  948 ~  UY5ZZ W1KOK FN33
025830 -24  1.0 2147 ~  W9FL W4JNC FM15 
025815 -15  1.1 2315 ~  UY5ZZ NY3B FN20 
025815  -6  1.0 1683 ~  UY5ZZ W2GPS FM19
025815 -19  1.0 1357 ~  LA7HJA W1GQQ FN44        
025815 -20  1.0 1190 ~  LA7HJA W7YAQ CN94        
025815 -11  0.9  948 ~  UY5ZZ W1KOK FN33
025800 -24  1.0 2223 ~  VP8EME N2VV FN20
025745  -7  1.0 1683 ~  UY5ZZ W2GPS FM19
025745 -16  1.0 1356 ~  LA7HJA W1GQQ FN44        
025745 -11  0.9  947 ~  UY5ZZ W1KOK FN33
025745 -12  1.0  351 ~  LA7HJA KF7NN FM07        
025730 -23  1.0 2223 ~  VP8EME N2VV FN20
025715 -10  1.0 2432 ~  UY5ZZ K4GJF FM09
025715 -12  1.0 1683 ~  UY5ZZ W2GPS FM19
025715 -11  0.9  947 ~  UY5ZZ W1KOK FN33
025715 -14  1.0 1296 ~  CQ K3WW FN20    
025645  -8  1.0 1270 ~  CQ K1HTV FM18   
025645  -9  1.0 2432 ~  UY5ZZ K4GJF FM09
025645 -16  0.9  948 ~  DL7BA W1KOK FN33
025645 -15  1.0 1296 ~  CQ K3WW FN20    
025615  -8  1.0 2365 ~  UY5ZZ K4GJF FM09
025615  -6  1.0 1270 ~  CQ K1HTV FM18   
025615  -8  0.9  948 ~  DL7BA W1KOK FN33
025615  -6  1.0 1296 ~  CQ K3WW FN20    
025600 -19  1.2 1446 ~  CQ WD4ELG FM06  
025545 -12  1.0 2365 ~  UY5ZZ K4GJF FM09
025545 -10  0.9  947 ~  DL7BA W1KOK FN33
025515  -8  1.0 1296 ~  CQ K3WW FN20    
025515 -14  1.1  644 ~  YU1EL N1EVK FN42
025500 -20  1.0 1983 ~  CQ W4JNC FM15   
Recording started on Wed, 07 Feb 2018 03:00
================================================== 
This recording is SAVED:  HDSDR_20180205_003506Z_1200kHz_RF.wav
Tromso K-index was 3. Kyoto DST-index was 0. SFI was 73. A-index was 3.
Recording stopped on Mon, 05 Feb 2018 00:40
003445 -20  0.9 1331 ~  CQ AJ4F EL29    
003430 -18  0.6 2175 ~  DL1RWN WA2MCR FN31       
003430  -5  0.9 2008 ~  UN1L W0VTT EN33 
003430  -4  0.8 1926 ~  UN1L W9YSX EM79 
003430 -18  1.4 1026 ~  CQ K8WDX FM19   
003415 -17  0.8 1331 ~  CQ AJ4F EL29    
003400 -18  0.6 2175 ~  DL1RWN WA2MCR FN31       
003400  -5  0.9 2009 ~  UN1L W0VTT EN33 
003400  -5  0.9 1926 ~  UN1L W9YSX EM79 
003400 -19  1.4 1026 ~  CQ K8WDX FM19   
003400  -9  0.6  872 ~  CQ WB2UFF FN21  
003345 -17  0.8 1331 ~  CQ AJ4F EL29    
003330  -9  0.9 2008 ~  UN1L W0VTT EN33 
003330  -6  0.8 1510 ~  CQ DX VE2FXL FN46        
003330 -12  0.9  872 ~  CQ WB2UFF FN21  
003315 -19  0.8 1331 ~  CQ AJ4F EL29    
003300  -9  0.9 2054 ~  UN1L W0VTT EN33 
003300  -6  0.9 1510 ~  CQ DX VE2FXL FN46        
003245  -5  0.9 1746 ~  CQ EU WN0L EN11 
003230  -8  0.9 2054 ~  UN1L W0VTT EN33 
003230 -17  1.4 1026 ~  CQ K8WDX FM19   
003215 -13  0.9 1746 ~  CQ EU WN0L EN11 
003200  -8  0.9 2053 ~  UN1L W0VTT EN33 
003200  -5  0.8 1926 ~  UN1L W9YSX EM79 
003145 -13  1.0 1746 ~  CQ EU WN0L EN11 
003130  -7  0.9 2054 ~  UN1L W0VTT EN33 
003130   0  0.8 1926 ~  UN1L W9YSX EM79 
003130  -7  0.7 1649 ~  UN1L KK4CB FM07 
003130 -17  1.4 1026 ~  CQ K8WDX FM19   
003115 -14  1.2 1746 ~  CQ EU WN0L EN11 
003115 -15  0.9 1155 ~  CQ DX N0FW EM79 
003100  -9  0.9 2054 ~  UN1L W0VTT EN33 
003100  -5  0.8 1926 ~  UN1L W9YSX EM79 
003100  -8  0.6 1649 ~  UN1L KK4CB FM07 
003100 -12  0.8 1427 ~  UN1L VE2FXL FN46
003045  -1  0.9 1155 ~  CQ DX N0FW EM79 
003030  -4  0.9 2054 ~  UN1L W0VTT EN33 
003030  -4  0.8 1926 ~  UN1L W9YSX EM79 
003030  -7  0.6 1649 ~  UN1L KK4CB FM07 
003030  -9  0.9 1427 ~  UN1L VE2FXL FN46
003015  -3  0.9 1155 ~  CQ DX N0FW EM79 
003015 -20  0.6 1026 ~  K8WDX WA2MCR FN31        
003000  -6  1.4 1926 ~  UN1L W9YSX EM79 
003000  -5  0.9 1880 ~  UN1L W0VTT EN33 
003000 -10  0.8 1427 ~  UN1L VE2FXL FN46
003000 -18  1.4 1026 ~  CQ K8WDX FM19   
Recording started on Mon, 05 Feb 2018 00:35
================================================== 
This recording is SAVED:  HDSDR_20180204_013506Z_1200kHz_RF.wav
Tromso K-index was 0. Kyoto DST-index was 13. SFI was 69. A-index was 3.
Recording stopped on Sun, 04 Feb 2018 01:40
013445  -6  0.7  396 ~  CQ KA4RRU FM18  
013430 -22  0.9 1666 ~  CQ WA2MCR FN31  
013415 -15  1.1  959 ~  LY2FN W4PFM FM08
013415 -10  1.9  927 ~  CQ WU2M FN23    
013415 -14  1.0 2295 ~  LY2FN VE9BJK FN65        
013415  -8  0.9 1877 ~  NK9I KA1QBO FN42
013415 -12  0.7  396 ~  CQ KA4RRU FM18  
013345  -9  0.9 2123 ~  UR0MC N9BX EM50 
013345  -7  0.9 1877 ~  NK9I KA1QBO FN42
013315 -15  0.9 2360 ~  PE1RNU KD8NNU EN82       
013315 -16  1.2 2295 ~  LY2FN VE9BJK FN65        
013315 -12  0.9 1877 ~  NK9I KA1QBO FN42
013245 -11  0.9 2360 ~  PE1RNU KD8NNU EN82       
013245 -17  1.6 2295 ~  LY2FN VE9BJK FN65        
013245  -9  0.9 1906 ~  NK9I KA1QBO FN42
013245 -14  1.1 1270 ~  CQ KX4X EM63    
013215 -15  0.9 2360 ~  PE1RNU KD8NNU EN82       
013215 -16  1.1 2295 ~  LY2FN VE9BJK FN65        
013215 -21  1.1 2039 ~  CQ VA3FF FN03   
013215 -10  0.9 1906 ~  NK9I KA1QBO FN42
013215 -12  1.1 1270 ~  CQ KX4X EM63    
013215  -4  2.3  351 ~  EU1KY AA2QR FN31
013145 -16  0.9 2360 ~  PE1RNU KD8NNU EN82       
013145 -19  1.1 2039 ~  CQ VA3FF FN03   
013145 -10  1.1 1270 ~  CQ KX4X EM63    
013145 -11  1.9  899 ~  CQ WU2M FN23    
013145  -8  2.3  351 ~  EU1KY AA2QR FN31
013145 -16  1.0 2296 ~  LY2FN VE9BJK FN65        
013145  -7  0.9 1418 ~  UX0FF NU8B FN64 
013145  -4  1.2  871 ~  CQ K8PT FM29    
013145 -24  0.8  703 ~  EU3AA NA1S FN31 
013130 -15  0.9 1083 ~  DL1RWN WA2MCR FN31       
013115  -8  2.3  351 ~  EU1KY AA2QR FN31
013115 -23  1.1 2123 ~  UR0MC W3OU FM18 
013115  -7  0.9 1418 ~  UX0FF NU8B FN64 
013115 -22  1.1 1269 ~  CQ KX4X EM63    
013115 -17  1.9  899 ~  CQ WU2M FN23    
013115 -23  0.8  703 ~  EU3AA NA1S FN31 
013100 -17  0.9 1083 ~  DL1RWN WA2MCR FN31       
013045 -13  1.1 1270 ~  EU3AA KX4X EM63 
013045 -10  0.7  396 ~  CQ KA4RRU FM18  
013045 -10  2.3  351 ~  EU1KY AA2QR FN31
013045 -24  1.1 2038 ~  CQ VA3FF FN03   
013045  -8  0.9 1418 ~  UX0FF NU8B FN64 
013045 -18  1.9  899 ~  CQ WU2M FN23    
013015 -18  0.7 1885 ~  LY2FN N9JF EM49 
013015  -9  2.2  899 ~  CQ WU2M FN23    
013015 -15  1.1 2296 ~  LY2FN VE9BJK FN65        
013015  -9  0.9 2192 ~  LY2FN N9BX EM50 
013015 -16  0.7  396 ~  CQ KA4RRU FM18  
Recording started on Sun, 04 Feb 2018 01:35
================================================== 
This recording is SAVED:  HDSDR_20180203_014005Z_1200kHz_RF.wav
Tromso K-index was 0. Kyoto DST-index was 8. SFI was 69. A-index was 4.
Recording stopped on Sat, 03 Feb 2018 01:45
013945  -8  0.4 1705 ~  CQ NF3R FN20    
013945 -14  0.9  530 ~  KK4FKH WJ2D EM85
013930 -16  0.6 1845 ~  CQ N9JF EM49    
013930 -16  0.9 2048 ~  CQ N3QE FM19    
013930  -8  0.9 1762 ~  CQ K5EK FM03    
013915 -11  0.4 1705 ~  CQ NF3R FN20    
013915 -10  0.9 1212 ~  CQ K3WW FN20    
013915 -19  0.9  950 ~  CQ KG7CW DN14   
013900 -16  0.6 1934 ~  WY7FD VE3TCV FN03        
013900 -17  0.6 1845 ~  CQ N9JF EM49    
013900 -19  0.9 2048 ~  CQ N3QE FM19    
013900  -9  0.9 1762 ~  CQ K5EK FM03    
013845 -14  0.5 1705 ~  CQ NF3R FN20    
013845 -20  0.9 1897 ~  UR0MC KD6RF EM22
013845 -15  0.9 1212 ~  CQ K3WW FN20    
013830 -19  0.9 2049 ~  CQ N3QE FM19    
013815 -20  1.0 2197 ~  UR0MC WY7FD DN74
013815 -20  0.9 1898 ~  UR0MC KD6RF EM22
013815 -20  0.9 1212 ~  CQ K3WW FN20    
013815 -16  0.2  494 ~  WB0N AC2QH FN31 
013800 -10  0.9 1444 ~  J79WTA AI2N FN13
013745 -15  1.5 2197 ~  UR0MC WY7FD DN74
013745 -19  0.9 1897 ~  UR0MC KD6RF EM22
013745 -17  0.9 1212 ~  CQ K3WW FN20    
013730 -17  1.0 2397 ~  WY7FD K1CF FN43 
013730  -7  0.9 1520 ~  J79WTA VE2GSO FN58       
013730   7  1.2  703 ~  J79WTA VE1PZ FN85        
013730 -10  0.9 1444 ~  J79WTA AI2N FN13
013730 -24  0.9 1066 ~  HA7TM VE3CRG FN15        
013700   9  1.2  703 ~  J79WTA VE1PZ FN85        
013700  -7  0.9 1520 ~  J79WTA VE2GSO FN58       
013700  -7  0.9 1445 ~  J79WTA AI2N FN13
013700 -23  0.9 1066 ~  HA7TM VE3CRG FN15        
013645 -16  1.0 2228 ~  UR0MC WY7FD DN74
013645 -13  0.9 2049 ~  N3QE WJ2D EM85  
013645 -21  0.9 1212 ~  CQ K3WW FN20    
013645 -23  0.9  949 ~  CQ KG7CW DN14   
013630  -8  0.9 1520 ~  J79WTA VE2GSO FN58       
013630  10  1.1  703 ~  J79WTA VE1PZ FN85        
013630 -20  1.0 2397 ~  WY7FD K1CF FN43 
013630 -19  0.9 2048 ~  CQ N3QE FM19    
013630 -15  0.9  316 ~  J79WTA AI2N FN13
013615 -15  1.0 2247 ~  UR0MC WY7FD DN74
013600  -8  0.9 1520 ~  J79WTA VE2GSO FN58       
013600  11  1.1  703 ~  J79WTA VE1PZ FN85        
013600 -19  1.1 2397 ~  WY7FD K1CF FN43 
013600 -12  0.9 2048 ~  J79WTA N3QE FM19
013600 -13  0.9 1446 ~  J79WTA K5EK FM03
013600 -19  0.9  316 ~  J79WTA AI2N FN13
013545  -1  0.6 2242 ~  UR0MC W5XZ EM22 
013545 -12  0.9 1212 ~  CQ K3WW FN20    
013530   7  1.1  703 ~  J79WTA VE1PZ FN85        
013530 -20  1.0 2146 ~  YV4DYJ K2RH FM29
013530 -11  0.9 1520 ~  CQ VE2GSO FN58  
013530 -17  0.9  315 ~  J79WTA AI2N FN13
013515 -18  1.0 2241 ~  UR0MC WY7FD DN74
013500  -9  0.9 1545 ~  CQ K5EK FM03    
013500 -16  0.9  448 ~  W1KOK K5WAF EM20
013500 -21  1.0 2147 ~  YV4DYJ K2RH FM29
013500 -13  0.9 2048 ~  CQ N3QE FM19    
013500 -18  0.8 1614 ~  KG4USN WJ2D EM85
013500 -10  0.9 1520 ~  CQ VE2GSO FN58  
013500 -15  0.9  316 ~  KG4USN AI2N FN13
Recording started on Sat, 03 Feb 2018 01:40
================================================== 
Recording stopped on Thu, 01 Feb 2018 06:05
055945 -15  0.8 1873 ~  DL7BA AA9D EN52 
055945 -14  1.0 1534 ~  SV3DVO K2EQ FN12
055945  -4  1.1 1089 ~  CQ K9NR EN61    
055945  -5  1.2  900 ~  CQ HI KD2IQN FN21        
055945   0  1.0  650 ~  IZ5IIN K2TQC FN13        
055915 -18  0.1 1581 ~  I2AOX WB0N EN34 
055915  -9  1.1 2113 ~  CQ N1EVK FN42   
055915 -16  0.9 1534 ~  SV3DVO K2EQ FN12
055915 -13  0.7 1183 ~  I2AOX AC2RL FN13
055915  -1  1.0 1089 ~  CQ K9NR EN61    
055915  -3  1.1  900 ~  CQ HI KD2IQN FN21        
055915 -10  0.9  650 ~  IZ5IIN K2TQC FN13        
055845 -17  0.9 2046 ~  S58T K8YK EM99  
055845 -12  0.9 1947 ~  S58T KJ4Z EM76  
055845 -12  1.1 1787 ~  CQ W5XZ EM22    
055845 -17  0.9 1581 ~  I2AOX WB0N EN34 
055845 -16  0.9 1534 ~  CQ DX K2EQ FN12 
055845  -1  1.0 1089 ~  CQ K9NR EN61    
055845  -4  1.1  900 ~  CQ HI KD2IQN FN21        
055845 -16  0.9  650 ~  IZ5IIN K2TQC FN13        
055845 -19  0.7  599 ~  DL7BA AA9D EN52 
055830 -14  0.9 1442 ~  CQ K1NZ FN32    
055815  -9  1.1 2113 ~  CQ N1EVK FN42   
055815 -11  0.3 1787 ~  CQ W5XZ EM22    
055815 -16  1.0 1534 ~  CQ DX K2EQ FN12 
055815 -17  1.9 1454 ~  KC9WPS KA1AQP FN42       
055815 -13  1.0 1245 ~  I2AOX AC2RL FN13
055815  -3  1.0 1089 ~  CQ K9NR EN61    
055815  -3  1.1  900 ~  CQ HI KD2IQN FN21        
055815 -21  0.7  599 ~  DL7BA AA9D EN52 
055800 -21  0.9 1442 ~  CQ K1NZ FN32    
055745 -11  1.1 2113 ~  CQ N1EVK FN42   
055745  -9  1.1 1787 ~  CQ W5XZ EM22    
055745 -14  1.0 1245 ~  I2AOX AC2RL FN13
055745  -6  1.2  900 ~  CQ HI KD2IQN FN21        
055745 -19  0.7  599 ~  DL7BA AA9D EN52 
055730 -24  0.9 1442 ~  CQ K1NZ FN32    
055715 -18  0.9 1185 ~  I2AOX WB0N EN34 
055715 -10  1.8 2112 ~  CQ N1EVK FN42   
055715  -7  1.1 1787 ~  CQ W5XZ EM22    
055715  -4  1.1  900 ~  CQ HI KD2IQN FN21        
055700 -19  0.9 1442 ~  CQ K1NZ FN32    
055645 -13  1.1 1787 ~  CQ W5XZ EM22    
055645 -18  0.9 1196 ~  I2AOX WB0N EN34 
055645  -5  1.0 1090 ~  SM3LBN K9NR EN61
055645  -4  1.1  900 ~  CQ HI KD2IQN FN21        
055645 -13  0.9  827 ~  OE6MDF W3MJB FN10        
055645 -19  1.6  363 ~  OE6MDF WW0Z EN31
055630 -19  1.0 1454 ~  PA7PYR KC9WPS EN52       
055630 -22  0.9 1441 ~  CQ K1NZ FN32    
055615 -16  1.6  363 ~  OE6MDF WW0Z EN31
055615 -22  1.2 2113 ~  CQ N1EVK FN42   
055615 -16  1.1 1787 ~  CQ W5XZ EM22    
055615 -22  0.9 1196 ~  OE6MDF WB0N EN34
055615  -7  1.0 1090 ~  SM3LBN K9NR EN61
055615  -7  1.1  900 ~  CQ HI KD2IQN FN21        
055600 -21  1.0 1454 ~  PA7PYR KC9WPS EN52       
055600 -21  0.9 1441 ~  CQ UP K1NZ FN32 
055545 -12  1.1 1787 ~  CQ W5XZ EM22    
055545  -5  1.0 1090 ~  SM3LBN K9NR EN61
055545  -7  1.1  900 ~  CQ HI KD2IQN FN21        
055530 -17  1.0  536 ~  PA7PYR AC2RL FN13        
055530 -24  0.9 1442 ~  CQ UP K1NZ FN32 
055515 -16  1.7 2113 ~  CQ N1EVK FN42   
055515  -8  1.1 1787 ~  CQ W5XZ EM22    
055515  -5  1.1  900 ~  CQ HI KD2IQN FN21        
055500 -24  0.9 1441 ~  CQ UP K1NZ FN32 
055445 -10  1.0 2177 ~  S58T W3MJB FN10 
055445  -9  0.3 1787 ~  CQ W5XZ EM22    
055445 -10  1.1 1613 ~  CQ N1EVK FN42   
055445   2  0.9 1244 ~  I2AOX K2TQC FN13
055445  -9  1.2  900 ~  CQ HI KD2IQN FN21        
055445 -16  0.9  641 ~  WB0N K4CVL EL87 
055430 -24  0.9 1441 ~  CQ UP K1NZ FN32 
055415 -11  1.1 1613 ~  CQ N1EVK FN42   
055415 -11  1.2  900 ~  CQ HI KD2IQN FN21        
055415 -18  0.9  641 ~  WB0N K4CVL EL87 
055400 -17  1.6  363 ~  SP3DV WW0Z EN31 
055345 -11  0.9 1616 ~  CQ N2VV FN20    
055345 -11  1.1 1613 ~  CQ N1EVK FN42   
055345 -10  1.1 1244 ~  I2AOX W5XZ EM22 
055345  -7  0.9  592 ~  OH3SR K9NR EN61 
055330 -18  0.9  641 ~  WB0N K4CVL EL87 
055315 -15  1.0  641 ~  I2AOX WB0N EN34 
055315  -8  0.9 2177 ~  S58T K2TQC FN13 
055315 -11  1.1 1244 ~  I2AOX W5XZ EM22 
055315  -4  1.0  591 ~  OH3SR K9NR EN61 
055315 -16  0.9  535 ~  OH3SR AC2RL FN13
055245   0  1.0 1277 ~  SM3LBN K9NR EN61
055245  -9  1.1 2113 ~  CQ N1EVK FN42   
055245  -8  0.9 1616 ~  CQ N2VV FN20    
055245   5  0.9 1244 ~  I2AOX K2TQC FN13
055245 -19  0.9  641 ~  I2AOX WB0N EN34 
055245 -13  0.9  536 ~  OH3SR AC2RL FN13
055230 -15  0.9 1440 ~  CQ K1NZ FN32    
055215 -10  1.1 1244 ~  I2AOX W5XZ EM22 
055215  -9  2.1 2113 ~  CQ N1EVK FN42   
055215 -10  1.0 1454 ~  OE6MDF KC9WPS EN52       
055215  -1  1.0 1277 ~  SM3LBN K9NR EN61
055215   2  0.9 1244 ~  I2AOX K2TQC FN13
055215  -1  1.1 1199 ~  CQ HI KD2IQN FN21        
055215 -20  0.7  693 ~  CQ AA9D EN52    
055215 -22  0.9  641 ~  I2AOX WB0N EN34 
055215 -16  0.9  535 ~  OH3SR AC2RL FN13
055200 -20  0.9 1004 ~  CQ K8YK EM99    
055145 -11  1.1 2113 ~  CQ N1EVK FN42   
055145 -15  1.0 1795 ~  CQ DX K2EQ FN12 
055145  -2  0.9 1276 ~  SM3LBN K9NR EN61
055145  -1  1.1 1199 ~  CQ HI KD2IQN FN21        
055145 -20  0.7  693 ~  CQ AA9D EN52    
055145 -16  0.9  536 ~  OH3SR AC2RL FN13
055115 -11  0.9 1454 ~  DL7BA KC9WPS EN52        
055115  -1  0.9 1277 ~  SM3LBN K9NR EN61
055115  -2  1.1 1199 ~  CQ HI KD2IQN FN21        
055115 -20  0.7  692 ~  CQ AA9D EN52    
055045 -15  0.9 1545 ~  I2AOX VA3VU EN93
055045  -9  1.0 1454 ~  DL7BA KC9WPS EN52        
055045 -12  0.9 1884 ~  DL7BA K2TQC FN13
055045  -2  1.0 1277 ~  SM3LBN K9NR EN61
055045  -2  1.1 1199 ~  CQ HI KD2IQN FN21        
055030 -20  0.9 1616 ~  N2VV K4CVL EL87 
055030 -24  0.9 1004 ~  CQ K8YK EM99    
055015 -11  1.0 1491 ~  I2AOX AC2RL FN13
055015 -12  0.9 1454 ~  DL7BA KC9WPS EN52        
055015 -17  0.9  584 ~  I2AOX WB0N EN34 
055015 -12  0.9 1804 ~  OH3SR K2EQ FN12 
055015  -9  0.9 1616 ~  CQ N2VV FN20    
055015 -18  0.9 1545 ~  I2AOX VA3VU EN93
055015  -2  1.0 1276 ~  SM3LBN K9NR EN61
055015  -5  1.1 1199 ~  CQ HI KD2IQN FN21        
054945 -16  0.9  584 ~  I2AOX WB0N EN34 
054945  -7  1.0 2178 ~  CQ K9NR EN61    
054945 -16  0.9 1804 ~  OH3SR K2EQ FN12 
054945  -9  0.9 1616 ~  CQ N2VV FN20    
054945  -9  1.0 1491 ~  I2AOX AC2RL FN13
054945  -2  1.4 1199 ~  CQ HI KD2IQN FN21        
054930 -13  0.9 1441 ~  CQ K1NZ FN32    
054915 -17  0.9  584 ~  S58T WB0N EN34  
054915 -11  1.0 2177 ~  CQ K9NR EN61    
054915 -15  1.0 1804 ~  OH3SR K2EQ FN12 
054915 -10  1.0 1491 ~  I2AOX AC2RL FN13
054915   0  1.2 1199 ~  CQ HI KD2IQN FN21        
054915  -6  0.9  946 ~  S58T K1KD EN34  
054915 -11  0.9 1292 ~  OH3SR KJ4Z EM76 
054900 -24  0.9 1441 ~  CQ K1NZ FN32    
054845 -18  0.9  585 ~  I2AOX WB0N EN34 
054845 -15  0.9 2177 ~  CQ K9NR EN61    
054845 -13  0.9 1491 ~  I2AOX AC2RL FN13
054845  -6  1.1 1199 ~  CQ HI KD2IQN FN21        
054845  -7  0.9  946 ~  S58T K1KD EN34  
054845 -21  0.6  693 ~  CQ AA9D EN52    
054830 -17  0.9 1442 ~  CQ K1NZ FN32    
054815  -6  0.9 2177 ~  CQ K9NR EN61    
054815  -1  1.1 1199 ~  CQ HI KD2IQN FN21        
054815 -17  1.6  826 ~  OE6MDF WW0Z EN31
054815 -23  0.9  584 ~  I2AOX WB0N EN34 
054800 -22  0.9 1004 ~  CQ K8YK EM99    
054745  -9  1.0 2177 ~  CQ K9NR EN61    
054745  -1  1.1 1199 ~  CQ HI KD2IQN FN21        
054745 -17  1.6  826 ~  OE6MDF WW0Z EN31
054745 -20  0.9  585 ~  I2AOX WB0N EN34 
054715  -9  1.1 1612 ~  ER3KS N1EVK FN42
054715  -7  0.9 2177 ~  CQ K9NR EN61    
054715  -9  0.9 1454 ~  HB9FMN KC9WPS EN52       
054715  -3  1.1 1199 ~  CQ HI KD2IQN FN21        
054645  -9  0.9 2177 ~  CQ K9NR EN61    
054645 -17  1.0 2112 ~  ER3KS N1EVK FN42
054645  -9  0.9 1454 ~  HB9FMN KC9WPS EN52       
054645  -1  1.1 1199 ~  CQ HI KD2IQN FN21        
054615  -8  0.9 2177 ~  CQ K9NR EN61    
054615 -17  0.9 1376 ~  AH0U K8YK EM99  
054615  -2  1.1 1199 ~  CQ HI KD2IQN FN21        
054600 -19  0.8 1442 ~  CQ K1NZ FN32    
054545  -9  0.9 2177 ~  CQ K9NR EN61    
054545  -7  1.0 1959 ~  ER3KS KK4CB FM07
054545  -6  0.9 1616 ~  CQ N2VV FN20    
054545  -1  1.1 1199 ~  CQ HI KD2IQN FN21        
054530 -24  0.9 1442 ~  CQ K1NZ FN32    
054515 -11  0.9 2255 ~  S58T AC2RL FN13 
054515 -12  1.5 1884 ~  DL7BA WW0Z EN31 
054515  -7  0.9 1616 ~  CQ N2VV FN20    
054515 -10  0.9 1545 ~  I2AOX W3MJB FN10
054515 -13  0.9 1454 ~  S58T KC9WPS EN52
054515   0  1.1 1199 ~  CQ HI KD2IQN FN21        
054500  -9  0.8 1442 ~  CQ K1NZ FN32    
054445  -1  1.1 1199 ~  CQ HI KD2IQN FN21        
054430 -21  0.8 1443 ~  CQ K1NZ FN32    
054415  -9  0.9 2262 ~  SM3LBN K4CVL EL87        
054415  -2  0.9 2177 ~  S58T K9NR EN61  
054415 -11  0.7 1685 ~  UT4XU WD5K EM12 
054415  -3  1.1 1199 ~  CQ HI KD2IQN FN21        
054415 -16  0.9  585 ~  S58T WB0N EN34  
054345 -15  0.9 1804 ~  OK1EP K2EQ FN12 
054345  -9  1.0 1613 ~  ER3KS N1EVK FN42
054345   0  1.1 1199 ~  CQ HI KD2IQN FN21        
054345 -15  0.6  897 ~  UT4XU AA9D EN52 
054315 -10  1.0 2112 ~  ER3KS N1EVK FN42
054315 -15  0.9 1804 ~  OE6MDF K2EQ FN12
054315  -1  1.1 1198 ~  CQ HI KD2IQN FN21        
054315 -12  1.5  695 ~  UX1UA WW0Z EN31 
054245   1  1.1 1199 ~  CQ HI KD2IQN FN21        
054245  -9  1.0 2113 ~  ER3KS N1EVK FN42
054245  -6  0.9 1884 ~  DL7BA K4CVL EL87
054245 -15  0.9 1804 ~  OE6MDF K2EQ FN12
054245 -11  0.9 1616 ~  CQ N2VV FN20    
054245 -11  0.9  984 ~  OE6MDF KJ4Z EM76
054245 -16  0.8  584 ~  I2AOX WB0N EN34 
054215  -7  1.0 2113 ~  ER3KS N1EVK FN42
054215  -7  0.9 1884 ~  DL7BA K4CVL EL87
054215 -12  0.9 1754 ~  OE6MDF K2EQ FN12
054215 -11  0.9 1616 ~  CQ N2VV FN20    
054215  -2  0.9 1311 ~  CQ K9NR EN61    
054215   1  1.1 1199 ~  CQ HI KD2IQN FN21        
054215 -11  0.9  983 ~  OE6MDF KJ4Z EM76
054145  -9  0.9 1616 ~  CQ N2VV FN20    
054145  -3  0.9 1312 ~  CQ K9NR EN61    
054145  -1  1.1 1199 ~  CQ HI KD2IQN FN21        
054145 -10  0.9 1078 ~  CO8LY AC2RL FN13
054145 -17  0.9  584 ~  I2AOX WB0N EN34 
054115   0  1.1 1199 ~  CQ HI KD2IQN FN21        
054115 -17  0.9  872 ~  AE6JV K8YK EM99 
054115  -7  2.0 2112 ~  ER3KS N1EVK FN42
054115 -13  1.5 2045 ~  UT4XU WW0Z EN31 
054115 -10  0.9 1078 ~  CO8LY AC2RL FN13
054115 -16  0.6  898 ~  OE6MDF AA9D EN52
054115 -20  1.0  347 ~  OK1EP K9ORN EN52
054045  -9  1.0 2113 ~  ER3KS N1EVK FN42
054045   1  1.1 1199 ~  CQ HI KD2IQN FN21        
054045  -9  0.9 1022 ~  YO3APJ NA9RB EN40        
054045 -18  0.9  584 ~  I2AOX WB0N EN34 
054015  -1  1.1 1199 ~  CQ HI KD2IQN FN21        
054015  -7  0.9 1960 ~  ER3KS K4CVL EL87
054015 -13  0.9 1754 ~  S58T K2EQ FN12  
054015   0  0.9 1312 ~  CQ K9NR EN61    
054015 -10  0.9 1022 ~  YO3APJ NA9RB EN40        
054015 -17  0.9  585 ~  I2AOX WB0N EN34 
053945 -11  1.0 1613 ~  ER3KS N1EVK FN42
053945  -1  0.9 1312 ~  CQ K9NR EN61    
053945  -1  1.1 1198 ~  CQ HI KD2IQN FN21        
053945  -8  0.9 1022 ~  YO3APJ NA9RB EN40        
053945 -13  1.0  767 ~  OE6MDF AC2RL FN13        
053945 -17  0.9  512 ~  CQ DX N6RW DM34 
053915 -17  0.9 1095 ~  YO3APJ WB5TUF EL29       
053915  -7  1.0 2232 ~  S58T AC2RL FN13 
053915  -3  0.9 1311 ~  CQ K9NR EN61    
053915   1  1.1 1198 ~  CQ HI KD2IQN FN21        
053915 -17  0.9  584 ~  I2AOX WB0N EN34 
053915 -13  0.9  512 ~  CQ DX N6RW DM34 
053900 -24  0.8  345 ~  K9ORN K8YK EM99 
053845  -1  1.1 1199 ~  CQ HI KD2IQN FN21        
053845 -11  1.0 2232 ~  S58T AC2RL FN13 
053845  -9  1.0 2112 ~  ER3KS N1EVK FN42
053845  -6  0.8 1960 ~  ER3KS K4CVL EL87
053845 -14  0.8 1754 ~  I2AOX K2EQ FN12 
053845  -9  0.9 1616 ~  CQ N2VV FN20    
053845 -15  0.8  749 ~  HB9FMN VA3VU EN93        
053815 -13  1.1 1195 ~  YO3APJ WX0V EN35
053815 -13  1.0 2232 ~  S58T AC2RL FN13 
053815 -12  0.9  953 ~  YO3APJ KJ4Z EM76
053815 -18  0.9  749 ~  HB9FMN VA3VU EN93        
053815 -18  1.1  347 ~  CQ K9ORN EN52   
053745   0  0.9 2417 ~  W9XT W9YSX EM79 
053745  -5  1.0 2106 ~  ER3KS N1EVK FN42
053745 -10  0.9 1808 ~  CQ K1HTV FM18   
053745 -11  0.8  952 ~  YO3APJ KJ4Z EM76
053745 -12  0.6  695 ~  UX1UA AA9D EN52 
053745 -17  0.8  639 ~  I2AOX WB0N EN34 
053745 -18  1.2  347 ~  CQ K9ORN EN52   
053715   0  0.9 2417 ~  W9XT W9YSX EM79 
053715  -8  1.1 2106 ~  ER3KS N1EVK FN42
053715 -15  0.8 1754 ~  SP9N K2EQ FN12  
053715 -12  0.9 1039 ~  YO3APJ AC2RL FN13        
053715 -15  0.8  953 ~  YO3APJ KJ4Z EM76
053715 -18  1.2  347 ~  CQ K9ORN EN52   
053645   1  0.9 2045 ~  UT4XU W9YSX EM79
053645 -14  0.9 1754 ~  YO3APJ K2EQ FN12
053645  -1  0.9 1614 ~  ER3KS W9JJB EN52
053645  -2  1.1 1199 ~  CQ HI KD2IQN FN21        
053645 -12  0.9 1090 ~  YO3APJ NA9RB EN40        
053645 -13  0.9 1039 ~  YO3APJ AC2RL FN13        
053645 -16  0.6  695 ~  YO3APJ AA9D EN52
053645  -8  0.9  346 ~  UT4XU KC9WPS EN52        
053615  -9  0.9 2099 ~  CQ N2VV FN20    
053615  -8  0.9 1596 ~  I2AOX W3MJB FN10
053615   0  1.1 1199 ~  CQ HI KD2IQN FN21        
053615 -18  0.9 1003 ~  YO3APJ WB5TUF EL29       
053615 -13  0.8  952 ~  YO3APJ KJ4Z EM76
053545 -12  1.6 1685 ~  W9XT WD5K EM12  
053545 -13  1.5 1544 ~  I2AOX WW0Z EN31 
053545  -1  0.9 1312 ~  CQ K9NR EN61    
053545  -1  1.1 1198 ~  CQ HI KD2IQN FN21        
053545 -11  0.8  952 ~  YO3APJ KJ4Z EM76
053545  -2  0.9  894 ~  OE6MDF K1CF FN43
053545 -16  0.6  695 ~  CQ AA9D EN52    
053515  -1  1.1 1199 ~  CQ HI KD2IQN FN21        
053515 -14  0.8 1002 ~  YO3APJ WB5TUF EL29       
053515  -2  0.9 2280 ~  SP9N K7BV FM04  
053515  -5  0.9 1959 ~  ER3KS K4CVL EL87
053515 -19  0.9 1476 ~  CQ DX K8YK EM99 
053515   0  0.9 1312 ~  CQ K9NR EN61    
053515 -11  0.8 1023 ~  YO3APJ NA9RB EN40        
053515  -8  0.9  949 ~  OE6MDF K1CF FN43
053515 -14  0.5  695 ~  CQ AA9D EN52    
053445 -16  0.0 1095 ~  YO3APJ VA3VU EN93        
053445 -16  0.9 1002 ~  YO3APJ WB5TUF EL29       
053445 -11  0.9 1959 ~  ER3KS VE3CRG FN15        
053445  -6  0.9 1599 ~  ER3KS W9JJB EN52
053445 -19  0.9 1475 ~  CQ DX K8YK EM99 
053445 -14  1.1 1095 ~  YO3APJ WX0V EN35
053445 -14  0.8 1024 ~  YO3APJ NA9RB EN40        
053445 -13  0.6  695 ~  CQ AA9D EN52    
053445  -3  0.9  585 ~  CQ DX K7BV FM04 
053415 -12  1.5 1095 ~  YO3APJ WW0Z EN31
053415 -16  0.9 1002 ~  YO3APJ WB5TUF EL29       
053415 -15  0.9 1754 ~  DL7BA K2EQ FN12 
053415 -11  0.9 1024 ~  YO3APJ NA9RB EN40        
053415 -13  1.1  898 ~  YO3APJ WX0V EN35
053415  -1  0.9  585 ~  CQ DX K7BV FM04 
053345  -4  0.9  804 ~  UT4XU W9YSX EM79
053345 -20  0.8  346 ~  YO3APJ K9ORN EN52        
053345  -2  0.9 2155 ~  KW6S K4CVL EL87 
053345 -14  0.9 1024 ~  YO3APJ NA9RB EN40        
053345  -5  0.9  585 ~  CQ DX K7BV FM04 
053345 -17  0.0  443 ~  UW1HM VA3VU EN93
053330 -13  0.9 2417 ~  CQ W9XT EN53    
053315 -16  0.9 1002 ~  YO3APJ WB5TUF EL29       
053315  -2  0.9  805 ~  UT4XU W9YSX EM79
053315  -5  0.9 2155 ~  KW6S K4CVL EL87 
053315  -1  1.2 1964 ~  ER3KS KD2IQN FN21        
053315 -16  0.8 1024 ~  YO3APJ NA9RB EN40        
053315 -18  0.0  443 ~  UW1HM VA3VU EN93
053300 -11  0.9 2417 ~  CQ W9XT EN53    
053245 -17  0.0  443 ~  UW1HM VA3VU EN93
053245 -12  0.6 1685 ~  UX1UA WD5K EM12 
053245 -14  0.9 1628 ~  I2AOX K2EQ FN12 
053245 -12  0.6 1570 ~  I2AOX AC2RL FN13
053245  -3  0.9 1312 ~  OE3DXA K9NR EN61
053245 -14  0.8 1024 ~  YO3APJ NA9RB EN40        
053230 -19  0.9 2417 ~  CQ W9XT EN53    
053215 -14  0.8 1628 ~  I2AOX K2EQ FN12 
053215 -11  0.6 1570 ~  I2AOX AC2RL FN13
053215 -10  0.9 1530 ~  AH0U K1HTV FM18 
053215  -1  1.2 1199 ~  ER3KS KD2IQN FN21        
053215  -3  0.9  585 ~  CQ DX K7BV FM04 
053145  -8  0.9 2029 ~  ER3KS W9JJB EN52
053145 -10  0.9 1969 ~  ER3KS W3MJB FN10
053145 -11  0.9 1764 ~  ER3KS N2VV FN20 
053145 -12  0.9 1687 ~  I2AOX AC2RL FN13
053145 -17  0.8 1628 ~  I2AOX K2EQ FN12 
053145 -11  0.9 1530 ~  AH0U K1HTV FM18 
053145 -20  0.9 1475 ~  CQ DX K8YK EM99 
053145  -1  1.2 1199 ~  ER3KS KD2IQN FN21        
053145 -13  0.9 1023 ~  YO3APJ NA9RB EN40        
053145   2  0.9  585 ~  CQ DX K7BV FM04 
053115  -7  0.9 2029 ~  ER3KS W9JJB EN52
053115 -12  0.9 1687 ~  I2AOX AC2RL FN13
053115 -11  0.9 1530 ~  AH0U K1HTV FM18 
053115  -2  1.2 1199 ~  ER3KS KD2IQN FN21        
053115 -15  0.9 1024 ~  YO3APJ NA9RB EN40        
053115   2  0.9  585 ~  CQ DX K7BV FM04 
053045 -12  0.9 1687 ~  I2AOX AC2RL FN13
053045  -9  0.9 1530 ~  AH0U K1HTV FM18 
053045 -16  0.9 1475 ~  SM4EMO VE3CRG FN15       
053045   0  1.2 1199 ~  ER3KS KD2IQN FN21        
053045   2  0.9  585 ~  CQ DX K7BV FM04 
053015 -16  0.9 2283 ~  UX1UA K2EQ FN12 
053015 -13  0.9 1687 ~  I2AOX AC2RL FN13
053015 -13  0.9 1530 ~  AH0U K1HTV FM18 
053015 -14  0.9 1475 ~  SM4EMO VE3CRG FN15       
053015  -3  1.2 1199 ~  ER3KS KD2IQN FN21        
053015  -2  0.9  585 ~  CQ DX K7BV FM04 
052945 -11  1.5 2156 ~  CQ WW0Z EN31    
052945 -11  0.9 2042 ~  ER3KS N2VV FN20 
052945 -17  0.0 1883 ~  DL7BA VA3VU EN93
052945  -9  0.9 1530 ~  AH0U K1HTV FM18 
052945 -17  0.9 1475 ~  SM4EMO VE3CRG FN15       
052945  -8  0.9 1262 ~  ER3KS W9JJB EN52
052945  -2  1.2 1199 ~  ER3KS KD2IQN FN21        
052945  -8  0.9  309 ~  YO3APJ K1CF FN43
052915  -9  0.9 1959 ~  ER3KS W3MJB FN10
052915  -2  1.2 1199 ~  CQ HI KD2IQN FN21        
052915 -18  0.9 1002 ~  YO3APJ WB5TUF EL29       
052915 -16  0.5  695 ~  CQ AA9D EN52    
052915 -11  0.9 2041 ~  ER3KS N2VV FN20 
052915   0  0.6 1960 ~  ER3KS W9YSX EM79
052915 -13  0.9 1530 ~  AH0U K1HTV FM18 
052915 -11  0.9 1377 ~  AH0U K4CVL EL87 
052915  -8  0.9 1263 ~  ER3KS W9JJB EN52
052915  -3  0.9  624 ~  CQ DX K7BV FM04 
052915  -8  0.9  309 ~  YO3APJ K1CF FN43
052845 -16  0.8 1701 ~  DL7AYM K2EQ FN12
052845 -13  0.9 1530 ~  AH0U K1HTV FM18 
052845 -16  0.9 1475 ~  SM4EMO VE3CRG FN15       
052845 -11  0.9 1377 ~  AH0U K4CVL EL87 
052845  -8  0.9 1263 ~  ER3KS W9JJB EN52
052845  -3  1.2 1199 ~  CQ HI KD2IQN FN21        
052845 -16  0.9 1002 ~  YO3APJ WB5TUF EL29       
052845 -14  0.5  695 ~  CQ AA9D EN52    
052815  -3  1.2 1199 ~  CQ HI KD2IQN FN21        
052815 -16  0.9 1002 ~  YO3APJ WB5TUF EL29       
052815 -14  0.9 1675 ~  I2AOX AC2RL FN13
052815  -5  0.8  946 ~  YO9HP K1KD EN34 
052815 -18  0.5  695 ~  CQ AA9D EN52    
052815  -6  0.9  309 ~  YO3APJ K1CF FN43
052815 -11  0.9  254 ~  YO3APJ NA9RB EN40        
052745  -3  1.2 1199 ~  CQ HI KD2IQN FN21        
052745 -10  0.9 1958 ~  ER3KS W3MJB FN10
052745  -9  0.9 1627 ~  I2AOX NU8B FN64 
052745 -16  0.9 1558 ~  I2AOX AC2RL FN13
052745  -3  0.9 1096 ~  YO3APJ K9NR EN61
052745  -4  0.8  946 ~  YO9HP K1KD EN34 
052745 -12  0.9  254 ~  YO3APJ NA9RB EN40        
052715 -12  0.9 1627 ~  I2AOX NU8B FN64 
052715 -13  0.9 1558 ~  I2AOX AC2RL FN13
052715  -1  1.2 1199 ~  CQ HI KD2IQN FN21        
052715  -4  0.9 1095 ~  YO3APJ K9NR EN61
052715  -3  0.8  946 ~  YO9HP K1KD EN34 
052645 -10  0.9 1690 ~  ER3KS W3MJB FN10
052645 -19  0.8 1626 ~  I2AOX K8YK EM99 
052645  -2  1.2 1199 ~  CQ HI KD2IQN FN21        
052645   0  0.9 1096 ~  YO3APJ K9NR EN61
052645 -15  0.5  695 ~  YO3APJ AA9D EN52
052645 -12  0.8  255 ~  YO3APJ NA9RB EN40        
052630 -15  0.8 1315 ~  YO7CVL K4CVL EL87        
052615   5  0.6 1960 ~  ER3KS W2VO FN23 
052615 -13  0.9 1690 ~  ER3KS W3MJB FN10
052615 -10  0.9 1627 ~  I2AOX NU8B FN64 
052615  -5  1.2 1199 ~  CQ HI KD2IQN FN21        
052615  -4  0.9 1096 ~  YO3APJ K9NR EN61
052615  -6  0.8  946 ~  YO9HP K1KD EN34 
052615  -9  0.9  897 ~  YO9HP W9JJB EN52
052615 -18  0.5  696 ~  YO3APJ AA9D EN52
052615 -12  0.9  254 ~  YO3APJ NA9RB EN40        
052600 -15  0.8 1315 ~  YO7CVL K4CVL EL87        
052545  -8  0.8 1096 ~  YO3APJ K1KD EN34
052545  -2  0.9 1096 ~  YO3APJ K9NR EN61
052545 -10  0.9 1690 ~  ER3KS W3MJB FN10
052545 -10  0.9 1627 ~  I2AOX NU8B FN64 
052545  -4  1.2 1199 ~  CQ HI KD2IQN FN21        
052545   8  0.6 1060 ~  ER3KS W2VO FN23 
052545  -8  0.9  897 ~  YO9HP W9JJB EN52
052515  -2  0.5 1095 ~  YO3APJ K9NR EN61
052515 -12  0.6 1549 ~  WA3TLT WA2ALY FN20       
052515  -4  0.8 1199 ~  CQ HI KD2IQN FN21        
052515  10  0.2 1060 ~  ER3KS W2VO FN23 
052515  -6  0.4  897 ~  YO3APJ W9JJB EN52        
052515 -18  0.1  696 ~  YO3APJ AA9D EN52
052515 -11  0.5  255 ~  YO3APJ NA9RB EN40        
052445 -20  0.9 1747 ~  SP9N VE3CRG FN15
052445 -16  0.9 1530 ~  YO3APJ K1HTV FM18        
052445  -7  1.3 1199 ~  CQ HI KD2IQN FN21        
052445   8  0.7 1060 ~  ER3KS W2VO FN23 
052445 -12  1.0  897 ~  YO3APJ W9JJB EN52        
052445 -14  0.9  349 ~  YO9HP KC9WPS EN52        
052445 -15  0.9  254 ~  YO3APJ NA9RB EN40        
052415 -20  1.0 1807 ~  SP9N K2EQ FN12  
052415  -9  1.3 1199 ~  CQ HI KD2IQN FN21        
052415 -11  0.9 1096 ~  YO3APJ K1KD EN34
052415 -20  0.9 1002 ~  YO3APJ WB5TUF EL29       
052415 -10  1.0  946 ~  YO9HP K7BV FM04 
052415 -13  1.0  897 ~  YO3APJ W9JJB EN52        
052415 -15  0.9  349 ~  YO9HP KC9WPS EN52        
052345 -14  1.0 1530 ~  YO3APJ K1HTV FM18        
052345 -10  0.9 1096 ~  YO3APJ K1KD EN34
052345 -21  1.0 1747 ~  SP9N K2EQ FN12  
052345  -4  1.3 1199 ~  CQ HI KD2IQN FN21        
052345 -19  0.9 1002 ~  YO3APJ WB5TUF EL29       
052315 -12  1.7 1530 ~  YO3APJ K1HTV FM18        
052315 -18  1.0 2440 ~  DL7AYM K2EQ FN12
052315 -16  0.6 2291 ~  DL7AYM AA9D EN52
052315 -15  1.6 2225 ~  CQ WW0Z EN31    
052315  -7  1.0 1961 ~  ER3KS K9NR EN61 
052315  -6  1.3 1199 ~  CQ HI KD2IQN FN21        
052315 -16  0.9 1007 ~  YO3APJ NA9RB EN40        
052315  -8  1.0  858 ~  YO3APJ W9JJB EN52        
052245 -16  1.1 1549 ~  SP9N WA2ALY FN20
052245 -13  1.7 1529 ~  YO3APJ K1HTV FM18        
052245 -20  0.9 2440 ~  DL7AYM K2EQ FN12
052245 -17  0.5 2291 ~  DL7AYM AA9D EN52
052245 -18  1.6 2225 ~  CQ WW0Z EN31    
052245 -12  1.3 1199 ~  CQ HI KD2IQN FN21        
052245 -24  0.9  992 ~  YO3APJ NA9RB EN40        
052215 -15  1.7 1530 ~  YO3APJ K1HTV FM18        
052215 -11  1.0 1491 ~  UT8IO K5KC EM16 
052215 -23  0.9  992 ~  YO3APJ NA9RB EN40        
052215 -15  1.0  859 ~  YO3APJ W9JJB EN52        
052215 -13  1.4  696 ~  XE2YWB WD9Q EM68
052145 -16  0.9 2006 ~  UR0MC AC2RL FN13
052145 -14  1.2 1530 ~  YO3APJ K1HTV FM18        
052145 -11  1.0 1960 ~  ER3KS W9XT EN53 
052145 -16  0.7 1685 ~  DL7AYM WD5K EM12
052145  -5  1.0 1491 ~  UT8IO K5KC EM16 
052115 -13  1.5 1530 ~  YO3APJ K1HTV FM18        
052115  -8  1.0 1960 ~  ER3KS W9XT EN53 
052115  -2  1.0 1491 ~  UT8IO K5KC EM16 
052115 -17  0.9 1330 ~  YO3APJ WB5TUF EL29       
052045 -14  1.0 1530 ~  YO3APJ K1HTV FM18        
052045 -12  1.0  892 ~  YO3APJ W9JJB EN52        
052045 -19  0.6 2292 ~  YO3APJ AA9D EN52
052045 -10  1.0 1960 ~  ER3KS W9XT EN53 
052045  -9  1.4 1749 ~  SP9N WD9Q EM68  
052045  -3  1.0 1490 ~  UT8IO K5KC EM16 
052045 -17  0.9 1330 ~  YO3APJ WB5TUF EL29       
052045  -4  1.3 1199 ~  CQ HI KD2IQN FN21        
052045  -6  1.0 1095 ~  YO3APJ K7BV FM04
052015 -14  1.2 1595 ~  YO3APJ K1HTV FM18        
052015 -13  1.4 1491 ~  CQ DX WD9Q EM68 
052015 -11  1.0  892 ~  YO3APJ W9JJB EN52        
052015 -18  1.6 2224 ~  CQ WW0Z EN31    
052015 -15  0.7 1685 ~  YO3APJ WD5K EM12
052015  -3  1.0 1491 ~  UT8IO K5KC EM16 
052015 -18  0.9 1330 ~  YO3APJ WB5TUF EL29       
052015  -5  1.4 1199 ~  CQ HI KD2IQN FN21        
Recording started on Thu, 01 Feb 2018 05:25
================================================== 
This recording is SAVED:  HDSDR_20180130_014505Z_1200kHz_RF.wav
Tromso K-index was 2. Kyoto DST-index was 4. SFI was 68. A-index was 4.
Recording stopped on Tue, 30 Jan 2018 02:00
015445 -13  1.2 1016 ~  J79WTA W2QO FM29
015445 -16  1.0  491 ~  W5DMT W2WI FN20 
015430 -10  1.0 2302 ~  N3BNA WO2T FN20 
015430 -15  0.8  946 ~  CQ K2LNS FN21   
015430 -13  0.8  448 ~  CQ WB2REM EL97  
015415 -11  0.9  842 ~  CQ K4JKB FM17   
015415 -17  0.9  594 ~  CQ WB5XX EM33   
015415 -13  1.1  490 ~  W5DMT W2WI FN20 
015400  -6  1.0 2302 ~  N3BNA WO2T FN20 
015400 -14  0.9 1283 ~  N3BNA WY3A FM29 
015400 -12  0.7 1082 ~  KD2IQN N1JP FN32
015400 -11  0.8  946 ~  CQ K2LNS FN21   
015400 -14  0.8  447 ~  CQ WB2REM EL97  
015345  -5  1.1 1082 ~  CQ WY KD2IQN FN21        
015345 -12  0.9  842 ~  CQ K4JKB FM17   
015345 -16  0.9  595 ~  CQ WB5XX EM33   
015330  -9  1.0 2302 ~  N3BNA WO2T FN20 
015330 -22  0.9 1446 ~  CQ KE8ANS EN80  
015330 -15  0.8  946 ~  CQ K2LNS FN21   
015330 -16  0.8  447 ~  CQ WB2REM EL97  
015315  -8  0.8 1504 ~  VE2GSO W2VW FM29
015315  -7  1.0 1082 ~  CQ WY KD2IQN FN21        
015300 -10  0.9 1283 ~  N3BNA WY3A FM29 
015300  -8  1.0 2302 ~  N3BNA WO2T FN20 
015300 -19  0.9 1504 ~  CQ VE2GSO FN58  
015300 -24  0.9 1446 ~  CQ KE8ANS EN80  
015300 -14  0.8  946 ~  CQ K2LNS FN21   
015300 -19  0.9  509 ~  N3BNA N1LID FM18
015300 -16  0.8  448 ~  CQ WB2REM EL97  
015245  -1  0.7 1158 ~  KB9S N4HU EM83  
015230 -10  1.0 2302 ~  N3BNA WO2T FN20 
015230 -15  0.8 1572 ~  KD0NEO N1JP FN32
015230 -19  0.9 1504 ~  CQ VE2GSO FN58  
015230 -21  0.9 1447 ~  CQ KE8ANS EN80  
015215 -18  1.7 1572 ~  CQ KD0NEO EM48  
015215  -2  0.7 1158 ~  KB9S N4HU EM83  
015215 -16  0.9  842 ~  CQ K4JKB FM17   
015200 -10  0.9 1283 ~  N3BNA WY3A FM29 
015200 -19  1.0  548 ~  ZC4A K5YCM EM25 
015200 -17  0.8 1572 ~  KD0NEO N1JP FN32
015145 -20  1.7 1572 ~  CQ KD0NEO EM48  
015145 -12  1.2 1357 ~  AC3BQ W2QO FM29 
015145  -9  1.1 1082 ~  WB5XX KD2IQN FN21        
015145  -9  0.9  842 ~  CQ K4JKB FM17   
015130 -14  0.8  448 ~  CQ WB2REM EL97  
015115 -10  1.1 1357 ~  AC3BQ W2QO FM29 
015115  -5  1.0 1082 ~  WB5XX KD2IQN FN21        
015115 -12  0.8  945 ~  K2LNS W2VW FM29 
015115 -11  0.9  842 ~  CQ K4JKB FM17   
015100 -13  0.9 1866 ~  N3BNA W8OI EM88 
015100 -10  0.9 1283 ~  CQ WY3A FM29    
015100 -10  0.8  946 ~  CQ K2LNS FN21   
015100 -18  1.0  547 ~  ZC4A K5YCM EM25 
015045  -4  1.0 1082 ~  WB5XX KD2IQN FN21        
015045 -12  0.9  842 ~  CQ K4JKB FM17   
015045   1  0.8  305 ~  WB5XX N4HU EM83 
015030 -15  0.8 1866 ~  N3BNA W8OI EM88 
015030 -10  0.9 1504 ~  CQ VE2GSO FN58  
015030 -11  0.9 1283 ~  CQ WY3A FM29    
015030 -10  0.8  946 ~  CQ K2LNS FN21   
015030 -17  1.0  548 ~  ZC4A K5YCM EM25 
015015 -11  1.1 1357 ~  J79WTA W2QO FM29
015015  -8  1.0 1082 ~  WB5XX KD2IQN FN21        
015015 -20  0.7  655 ~  CQ K7MAC DN13   
015015  -2  0.8  305 ~  WB5XX N4HU EM83 
015000 -11  0.9 1866 ~  N3BNA W8OI EM88 
015000  -4  0.9 2147 ~  C6ANM AC4VM EM78
015000  -9  0.9 1284 ~  CQ WY3A FM29    
015000  -8  0.8  946 ~  CQ K2LNS FN21   
015000 -16  1.0  548 ~  ZC4A K5YCM EM25 
015000 -14  0.8  448 ~  CQ WB2REM EL97  
015000 -11 -0.8  399 ~  W8NUD N1JP FN32 
014945 -10  0.9 2228 ~  N3BNA KF8MY EN84
014945  -3  0.8  305 ~  WB5XX N4HU EM83 
014930  -8  1.0 2439 ~  N3BNA N2VV FN20 
014930 -18  1.4 2303 ~  N3BNA WA4DYD EM83        
014930 -11  0.8  946 ~  CQ K2LNS FN21   
014930 -16  0.8  713 ~  KG5GJT N9BX EM50
014930 -15  0.8  448 ~  CQ WB2REM EL97  
014930 -17  0.9  305 ~  CQ WB5XX EM33   
014900 -18  0.9 2118 ~  C6ANM KK4WX EM81
014900  -6  0.8 1572 ~  KD0NEO N4HU EM83
014900 -10  0.9 1283 ~  CQ WY3A FM29    
014900  -7  0.8  946 ~  CQ K2LNS FN21   
014900 -16  0.9  305 ~  CQ WB5XX EM33   
014845 -14  1.1 1357 ~  KE8ANS W2QO FM29
014830 -19  0.9 2118 ~  C6ANM KK4WX EM81
014830 -10  1.4 1977 ~  C6ANM AC4VM EM78
014830 -18  0.9 1446 ~  CQ KE8ANS EN80  
014830  -3  0.8 1220 ~  K7MAC N4HU EM83 
014800 -15  0.4 2303 ~  N3BNA WB2REM EL97        
014800  -9  1.0 2230 ~  N3BNA KK4CB FM07
014800 -23  0.9 1447 ~  CQ KE8ANS EN80  
014800 -10  0.8 1220 ~  K7MAC N4HU EM83 
014800 -16  1.0 1014 ~  N3BNA N2VV FN20 
014730  -8  0.8 1220 ~  K7MAC N4HU EM83 
014715 -21  0.8 1367 ~  J79WTA W4KZK EM97        
014700 -18  1.0 1675 ~  CQ WS9V EM59    
014700 -13  0.8 1504 ~  CQ VE2GSO FN58  
014700 -13  0.9 1283 ~  CQ WY3A FM29    
014700  -4  0.8 1220 ~  K7MAC N4HU EM83 
014700 -14  0.8  400 ~  W8NUD KK4WX EM81
014630  -4  1.0 1977 ~  C6ANM AC4VM EM78
014630 -15  1.0 1675 ~  CQ WS9V EM59    
014630 -12  0.8 1504 ~  CQ VE2GSO FN58  
014630  -4  0.8 1220 ~  K7MAC N4HU EM83 
014630 -11  0.8  946 ~  CQ K2LNS FN21   
014630 -13  1.0  767 ~  C6ANM VA3LX FN14
014630 -12  0.8  400 ~  W8NUD KK4WX EM81
014615 -23  0.9 1366 ~  J79WTA W4KZK EM97        
014615 -16  1.1  534 ~  NA6L W2QO FM29  
014600  -5  1.0 2136 ~  C6ANM KD2IQN FN21        
014600 -14  0.9 1865 ~  N3BNA W8OI EM88 
014600 -14  0.9 1504 ~  C6ANM VE2GSO FN58        
014600 -20  0.9 1446 ~  CQ KE8ANS EN80  
014600 -12  1.0  767 ~  C6ANM VA3LX FN14
014600 -13 -0.6  653 ~  K7MAC N1JP FN32 
014530  -4  1.0 2136 ~  C6ANM KD2IQN FN21        
014530 -16  0.8 1866 ~  N3BNA W8OI EM88 
014530 -17  0.8 1504 ~  C6ANM VE2GSO FN58        
014530 -16  0.6 1283 ~  CQ WY3A FM29    
014530 -11 -0.6 1095 ~  KG5GJT N1JP FN32
014530  -9  1.0  768 ~  C6ANM VA3LX FN14
014445 -17  0.4 1793 ~  CQ WB2REM EL97  
014445 -18  0.9 1358 ~  YV4DYJ K4JKB FM17        
014445 -16  0.7 1283 ~  CQ WY3A FM29    
014445 -22  1.5  320 ~  WB7S WA4DYD EM83
014430  -7  1.1 2136 ~  C6ANM KD2IQN FN21        
014430 -14  0.9 1866 ~  N3BNA W8OI EM88 
014430 -10 -0.5 1095 ~  KG5GJT N1JP FN32
014430 -12  1.0 1051 ~  C6ANM VA3LX FN14
014430  -8  0.9  946 ~  CQ K2LNS FN21   
014415 -17  0.4 1793 ~  CQ WB2REM EL97  
014415 -24  1.7 1572 ~  CQ KD0NEO EM48  
014415 -18  0.7 1283 ~  CQ WY3A FM29    
014415 -22  1.6  321 ~  WB7S WA4DYD EM83
014400 -14  0.9 1866 ~  N3BNA W8OI EM88 
014400 -10  0.9 1504 ~  C6ANM VE2GSO FN58        
014400 -17  0.9 1446 ~  CQ KE8ANS EN80  
014400 -12 -0.5 1094 ~  KG5GJT N1JP FN32
014400 -14  1.0 1051 ~  C6ANM VA3LX FN14
014345 -23  1.6  321 ~  WB7S WA4DYD EM83
014330 -11  1.2 2133 ~  C6ANM W2QO FM29 
014330 -10 -0.4 1095 ~  KG5GJT N1JP FN32
014330  -7  0.7 2303 ~  N3BNA KK4CB FM07
014330  -4  1.6 2136 ~  C6ANM KD2IQN FN21        
014330 -12  0.9 1504 ~  C6ANM VE2GSO FN58        
014330 -16  0.9 1446 ~  CQ KE8ANS EN80  
014330  -8  0.9 1095 ~  KG5GJT W2VW FM29
014315 -18  1.1  321 ~  WB7S WA4DYD EM83
014300  -7  0.7 2303 ~  N3BNA KK4CB FM07
014300  -6  1.2 2133 ~  C6ANM K3WA EN50 
014300 -12  0.9 1866 ~  N3BNA W8OI EM88 
014300  -9  1.0 1051 ~  N3BNA VA3LX FN14
014245 -16  0.9 1865 ~  N3BNA W8OI EM88 
014245 -12  0.7 1283 ~  CQ WY3A FM29    
014245 -16  1.6  321 ~  WB7S WA4DYD EM83
014230 -16  1.2 1375 ~  CQ W2QO FM29    
014230 -11  1.0 1051 ~  N3BNA VA3LX FN14
014230  -9  0.9  946 ~  CQ K2LNS FN21   
014215 -17  1.6  321 ~  WB7S WA4DYD EM83
014200 -12  1.1 1375 ~  CQ W2QO FM29    
014200 -11  1.0 1051 ~  N3BNA VA3LX FN14
014200  -7  0.9  946 ~  CQ K2LNS FN21   
014145 -19  0.9 1865 ~  N3BNA W8OI EM88 
014145 -18  0.4 1504 ~  VE2GSO WB2REM EL97       
014145 -17  1.6  321 ~  WB7S WA4DYD EM83
014130 -19  0.9 1504 ~  CQ VE2GSO FN58  
014130 -24  0.9 1447 ~  CQ KE8ANS EN80  
014130 -18  1.1 1375 ~  CQ W2QO FM29    
014115 -13  0.9 1865 ~  N3BNA W8OI EM88 
014115 -16  1.6  320 ~  WB7S WA4DYD EM83
014100 -18  0.9 1573 ~  KD0NEO KK4WX EM81        
014100 -12 -0.3 1283 ~  WY3A N1JP FN32  
014045 -15  0.9 1866 ~  N3BNA W8OI EM88 
014045 -12  0.7 1283 ~  CQ WY3A FM29    
014045 -18  1.6  321 ~  WB7S WA4DYD EM83
014030  -5  1.2 2051 ~  N3BNA W3KX FM19 
014030 -24  0.7 2303 ~  N3BNA N9BX EM50 
014030 -13 -0.2 1283 ~  WY3A N1JP FN32  
014015 -13  0.7 1283 ~  CQ WY3A FM29    
014015 -19  1.1  321 ~  WB7S WA4DYD EM83
014000 -16  1.0 1675 ~  CQ WS9V EM59    
014000 -11  1.1 1375 ~  CQ W2QO FM29    
014000  -8  0.9  946 ~  CQ K2LNS FN21   
014000 -17  0.9  551 ~  K7MAC KK4WX EM81
Recording started on Tue, 30 Jan 2018 01:45
================================================== 
This recording was DELETED due to only weak signals were observed. 
Tromso K-index was 2. Kyoto DST-index was 3. SFI was 69. A-index was 4.
Recording stopped on Mon, 29 Jan 2018 01:45
013945 -17  1.0 1374 ~  CQ K1BZ FM19    
013930 -11  0.9 2443 ~  CQ DX W5DMT EM65
013930 -10  1.0 2004 ~  LZ1JZ KE9ET EN53
013930 -15  1.0 1548 ~  LZ1JZ K5VIP FM16
013930 -15  0.9 1164 ~  LZ1JZ N9JF EM49 
013930 -18  1.0  778 ~  CQ KE8KW FN44   
013915 -16  1.0 1373 ~  CQ K1BZ FM19    
013900  -8  0.8 2443 ~  CQ DX W5DMT EM65
013900 -15  0.9 1548 ~  LZ1JZ K5VIP FM16
013900 -15  1.2 1164 ~  LZ1JZ N9JF EM49 
013900 -17  1.0  778 ~  CQ KE8KW FN44   
013830  -6  0.9 2443 ~  CQ DX W5DMT EM65
013830  -7  1.0 1824 ~  LA7DFA W4LES EM84        
013830 -12  0.9  537 ~  CQ K1NZ FN32    
013800  -9  0.8 2443 ~  CQ DX W5DMT EM65
013800 -18  0.9 2235 ~  VA3FF WB2REM EL97        
013800 -10  1.0 1942 ~  CQ SD W4LES EM84
013730  -9  0.9 2443 ~  CQ DX W5DMT EM65
013715 -18  1.0 1374 ~  CQ K1BZ FM19    
013700  -6  0.8 2443 ~  CQ DX W5DMT EM65
013700  -8  0.9  537 ~  KT5OT K1NZ FN32 
013700 -13  0.9  401 ~  CQ AB4KN EM73   
013645 -20  1.0 1375 ~  CQ K1BZ FM19    
013630 -18  1.1 1164 ~  CQ N9JF EM49    
013630 -21  0.9  644 ~  CQ N2YI FN13    
013630 -11  0.9  537 ~  KT5OT K1NZ FN32 
013600 -17  1.0 1303 ~  CQ KE8KW FN44   
013600 -10  0.9  537 ~  CQ K1NZ FN32    
013530 -16  1.0 1304 ~  CQ KE8KW FN44   
013500  -8  0.9 2364 ~  KA1EKR N4BCC FM08        
013500  -3  1.1 1941 ~  GI4SNA W9NIO EM78        
013430 -15  1.0 1303 ~  CQ KE8KW FN44   
013430  -4  1.1 1365 ~  GI4SNA W9NIO EM78        
013430 -13  1.1 1164 ~  CQ N9JF EM49    
013415 -12  0.9 2059 ~  CQ DX NI0G EM48 
013345 -18  0.9 2059 ~  CQ DX NI0G EM48 
013330  -9  0.9 1617 ~  UN1L W4LES EM84 
013330 -14  1.0  779 ~  CQ WB2REM EL97  
013330 -18  1.0 1303 ~  CQ KE8KW FN44   
013315 -14  0.9 2059 ~  CQ NI0G EM48    
013300  -8  0.9 2364 ~  KA1EKR W2VW FM29
013300  -4  0.9 1617 ~  UN1L W4LES EM84 
013300  -8  1.0 1520 ~  UN1L AA2QR FN31 
013300 -16  1.0 1202 ~  CQ KE8KW FN44   
013300 -10  1.0  779 ~  CQ WB2REM EL97  
013300  -9  0.9  536 ~  W2QO K1NZ FN32  
013300 -17  0.9  455 ~  LZ1JZ AA3AZ FN01
013230 -18  1.0 1202 ~  CQ KE8KW FN44   
013230  -9  0.9 2364 ~  KA1EKR W2VW FM29
013230 -10  0.9 1617 ~  UN1L W4LES EM84 
013230 -10  1.0 1520 ~  UN1L AA2QR FN31 
013230 -12  0.9  536 ~  N9ONJ K1NZ FN32 
013230 -19  0.9  455 ~  LZ1JZ AA3AZ FN01
013200 -10  0.9 2364 ~  KA1EKR W2VW FM29
013200  -6  0.7 1617 ~  UN1L W4LES EM84 
013200  -7  1.0 1520 ~  UN1L AA2QR FN31 
013200 -10  0.9 1430 ~  KC4JNW K1BZ FM19
013200 -16  1.0 1202 ~  CQ KE8KW FN44   
013200 -16  1.1 1164 ~  CQ N9JF EM49    
013200  -9  0.9  536 ~  CQ K1NZ FN32    
013145 -21  0.9  780 ~  WB2REM W9YSX EM79        
013130 -19  1.0 1202 ~  CQ KE8KW FN44   
013130  -5  0.7 1617 ~  UN1L W4LES EM84 
013130  -7  1.0 1520 ~  UN1L AA2QR FN31 
013130 -13  0.9 1430 ~  KC4JNW K1BZ FM19
013130  -6  0.9  535 ~  UN1L K1NZ FN32  
013130 -16  0.9  344 ~  LZ1JZ NA9RB EN40
013115 -20  2.2 2090 ~  CQ W2QO FM29    
013100 -10  0.8 1547 ~  LZ1JZ W5DMT EM65
013100  -6  0.7 1617 ~  UN1L W4LES EM84 
013100  -8  1.0 1520 ~  UN1L AA2QR FN31 
013100 -15  1.0 1202 ~  CQ KE8KW FN44   
013045 -24  2.2 2090 ~  CQ W2QO FM29    
013030  -9  0.7 1617 ~  UN1L W4LES EM84 
013030 -11  0.9 1350 ~  LZ1JZ N4BCC FM08
013030 -12  1.0 1163 ~  CQ N9JF EM49    
013030 -11  1.0  779 ~  CQ WB2REM EL97  
013030 -13  0.1  535 ~  CQ K1NZ FN32    
013030  -8  0.9  407 ~  UN1L VE2FXL FN46
013015 -24  2.1 2091 ~  CQ W2QO FM29    
013000 -14  0.9 1824 ~  LA7DFA WV3P FN20
013000  -9  0.7 1617 ~  UN1L W4LES EM84 
013000 -13  1.0 1164 ~  CQ N9JF EM49    
013000 -13 -0.3  853 ~  KT5OT KE4FW FM14
013000 -16  1.0  658 ~  CQ N4EKU EM77   
013000  -7  0.9  407 ~  UN1L VE2FXL FN46
012930 -13  0.9 1824 ~  LA7DFA WV3P FN20
012930  -8  0.7 1617 ~  UN1L W4LES EM84 
012930  -6  1.1 1016 ~  PA9RX W9NIO EM78
012930 -17 -0.3  853 ~  KT5OT KE4FW FM14
012930 -11  0.9  407 ~  UN1L VE2FXL FN46
012900 -14  0.9 1824 ~  LA7DFA WV3P FN20
012900  -7  0.6 1617 ~  UN1L W4LES EM84 
012900  -2  1.0 1016 ~  PA9RX W9NIO EM78
012900 -16  1.0  779 ~  CQ WB2REM EL97  
012900  -7  0.9  407 ~  UN1L VE2FXL FN46
012830 -15  0.9 1824 ~  LA7DFA WV3P FN20
012830  -2  1.0 1016 ~  PA9RX W9NIO EM78
012830 -12  1.0  779 ~  CQ WB2REM EL97  
012830  -9  0.9  407 ~  UN1L VE2FXL FN46
012800 -17  0.9 1824 ~  LA7DFA WV3P FN20
012800  -9  0.8  535 ~  CQ K1NZ FN32    
012800 -10  0.9  407 ~  UN1L VE2FXL FN46
012745 -15  2.1 2169 ~  W3IH W2QO FM29  
012730 -10  0.9 2023 ~  S52D AB4KN EM73 
012730 -16  0.9 1824 ~  LA7DFA WV3P FN20
012730  -6  1.0 1696 ~  CO8LY AA2QR FN31
012730 -20  1.0 1447 ~  CQ VA3HP EN92   
012730 -11  0.9 1350 ~  LZ1JZ W2VW FM29 
012730 -19  1.0 1202 ~  CQ KE8KW FN44   
012730  -9  0.9  407 ~  UN1L VE2FXL FN46
012715 -19  2.1 2169 ~  W3IH W2QO FM29  
012700 -12  0.9 2023 ~  S52D AB4KN EM73 
012700 -11  0.9 2365 ~  CQ K1BZ FM19    
012700 -17  0.9 1824 ~  LA7DFA WV3P FN20
012700  -9  1.0 1696 ~  CO8LY AA2QR FN31
012700 -10  0.9 1350 ~  LZ1JZ W2VW FM29 
012700 -18  1.0 1202 ~  CQ KE8KW FN44   
012700 -10  0.9  407 ~  UN1L VE2FXL FN46
012645 -18  2.1 2169 ~  W3IH W2QO FM29  
012630 -11  0.9 2023 ~  S52D AB4KN EM73 
012630 -10  0.9 2365 ~  CQ K1BZ FM19    
012630 -17  0.9 1824 ~  LA7DFA WV3P FN20
012630 -10  1.0 1696 ~  CO8LY AA2QR FN31
012630  -8  0.9 1350 ~  LZ1JZ W2VW FM29 
012630 -17  1.0 1202 ~  CQ KE8KW FN44   
012630  -9  0.9  946 ~  KO2F N4BCC FM08 
012630 -11  0.9  407 ~  UN1L VE2FXL FN46
012615 -17  2.1 2169 ~  W3IH W2QO FM29  
012600 -15  0.9 2023 ~  S52D AB4KN EM73 
012600  -7  0.9 2365 ~  CQ K1BZ FM19    
012600 -10  1.0 1696 ~  CO8LY AA2QR FN31
012600 -18  0.9 1447 ~  CQ VA3HP EN92   
012600  -5  0.9 1350 ~  LZ1JZ W2VW FM29 
012545 -20  2.1 2169 ~  W3IH W2QO FM29  
012530 -13  0.9 2100 ~  S52D AB4KN EM73 
012530 -14  0.9 1350 ~  LZ1JZ WV3P FN20 
012515 -20  2.0 2170 ~  W3IH W2QO FM29  
012515 -16  1.0  946 ~  CQ KO2F FM08    
012430 -11  0.9 2100 ~  S52D AB4KN EM73 
012430  -1  1.0 1985 ~  S52D W9NIO EM78 
012430 -20  1.0 1447 ~  CQ VA3HP EN92   
012430  -8  0.9  854 ~  KT5OT W2VW FM29 
012430 -10  0.9  534 ~  CQ K1NZ FN32    
012415 -16  1.1  900 ~  CQ KO2F FM08    
012400 -20  1.0 1447 ~  CQ VA3HP EN92   
012400 -17  1.0 1202 ~  CQ KE8KW FN44   
012400 -15  0.9  853 ~  KT5OT W2VW FM29 
012400 -11  0.8  534 ~  CQ K1NZ FN32    
012330 -14  0.9  617 ~  CQ WB5XX EM33   
012315 -23  2.1 1660 ~  W3IH W2QO FM29  
012315 -19  1.1  900 ~  CQ KO2F FM08    
012300 -16  0.9 1796 ~  LA7DFA W2SKI FM17        
012300 -19  1.0 1447 ~  CQ VA3HP EN92   
012300 -19  0.9  616 ~  CQ WB5XX EM33   
012245 -19  2.2 1660 ~  W3IH W2QO FM29  
012245 -18  1.1  900 ~  CQ KO2F FM08    
012230 -17  1.0 1138 ~  LZ1JZ KE8KW FN44
012230  -9  0.9  535 ~  CQ K1NZ FN32    
012215 -19  1.1  900 ~  CQ KO2F FM08    
012200 -11  0.9 2100 ~  S52D AB4KN EM73 
012200 -20  1.0 1447 ~  CQ VA3HP EN92   
012200 -18  1.0 1138 ~  LZ1JZ KE8KW FN44
012200 -17  0.9  616 ~  CQ WB5XX EM33   
012200 -16  0.9  275 ~  LZ1JZ NA9RB EN40
012130 -15  0.9 2100 ~  S52D AB4KN EM73 
012130  -2  1.0 1912 ~  S52D W9NIO EM78 
012130 -18  1.0 1447 ~  CQ VA3HP EN92   
012130 -18  1.0 1138 ~  LZ1JZ KE8KW FN44
012115 -17  2.1  401 ~  CQ W2QO FM29    
012100  -8  0.9 2234 ~  VA3FF K1BZ FM19 
012100 -13  0.9 2100 ~  S52D AB4KN EM73 
012100 -19  0.9  617 ~  CQ WB5XX EM33   
012045 -17  2.1  402 ~  CQ W2QO FM29    
012030 -14  0.9 2099 ~  S52D AB4KN EM73 
012030  -7  1.0 1825 ~  LA7DFA AA2QR FN31        
012030 -18  0.9  616 ~  CQ WB5XX EM33   
012030 -10  0.8  535 ~  CQ K1NZ FN32    
012015 -22  2.1  401 ~  CQ W2QO FM29    
012000 -11  0.9  536 ~  LA7DFA K1NZ FN32
Recording started on Mon, 29 Jan 2018 01:25
================================================== 
Recording stopped on Mon, 22 Jan 2018 03:25
031945 -13  0.9 2272 ~  CQ KM2S FN20    
031945 -14  1.2 2171 ~  CQ K9ZO EN50    
031945 -19  0.9 1648 ~  KN3A W9NIO EM78 
031945   0  0.9 1368 ~  OH3SR KI4KWR FM29        
031945 -16  0.9  727 ~  CQ K4AWM FM17   
031945 -10  0.9  562 ~  KD5HZ WX2CX FN31
031915 -13  1.1 2170 ~  CQ K9ZO EN50    
031915   4  0.8 1951 ~  CQ DX W2GDJ FN32
031915 -14  0.9  727 ~  CQ K4AWM FM17   
031915 -11  0.9  562 ~  KD5HZ WX2CX FN31
031845 -13  1.1 2171 ~  CQ K9ZO EN50    
031845   6  0.8 1951 ~  CQ DX W2GDJ FN32
031845 -16  1.0 1489 ~  CQ WS9V EM59    
031845 -11  0.9 1368 ~  OH3SR KM2S FN20 
031845 -20  0.9  670 ~  CQ N2YI FN13    
031845 -11  0.9  562 ~  KD5HZ WX2CX FN31
031830  -8  1.3  325 ~  CQ N1UK FM05    
031815 -15  1.0 1489 ~  CQ WS9V EM59    
031815 -12  0.9 1368 ~  OH3SR KM2S FN20 
031815 -22  0.9  671 ~  CQ N2YI FN13    
031815 -10  0.9  562 ~  KD5HZ WX2CX FN31
031800 -10  1.3  325 ~  CQ N1UK FM05    
031745 -21  0.9  671 ~  CQ N2YI FN13    
031745 -11  0.9  562 ~  KD5HZ WX2CX FN31
031730  -9  1.3  325 ~  CQ N1UK FM05    
031715 -13  0.9 1183 ~  US3IW KM2S FN20 
031715 -12  0.9  562 ~  KD5HZ WX2CX FN31
031645   5  0.8 1951 ~  CQ DX W2GDJ FN32
031645 -14  0.9 1183 ~  US3IW KM2S FN20 
031645  -7  0.9  562 ~  KD5HZ WX2CX FN31
031645  -7  1.3  325 ~  KM4HRR N1UK FM05
031615 -14  0.7 2324 ~  PA9RX KM4NS EL96
031615   7  0.8 1951 ~  CQ DX W2GDJ FN32
031615   5  1.0 1778 ~  TA1CM W2VO FN23 
031615 -12  0.9  562 ~  KD5HZ WX2CX FN31
031545 -13  0.7 2324 ~  PA9RX KM4NS EL96
031545   6  0.8 1951 ~  CQ DX W2GDJ FN32
031545   5  1.0 1778 ~  TA1CM W2VO FN23 
031545  -6  1.2 1184 ~  US3IW KI4KWR FM29        
031545 -12  0.9  562 ~  KD5HZ WX2CX FN31
031545 -12  1.3  325 ~  KD5HZ N1UK FM05 
031515   5  0.8 1951 ~  CQ DX W2GDJ FN32